The Perfect Addition For: Date Night, Wedding Gifts, & Building Connection
Go The Distance In Your Relationship And Never be bored
• BIPOC Female Founded • Therapist Approved • Free Shipping in US •
Nontoxic communication skills are the base driver for a thriving relationship. This game will teach you how to tune in to turn on and find your rythm.
Get to know your partner through a new lens to cultivate desire, admiration and new relationship energy.
Make gift giving your love language. In Tune is the perfect gift for weddings, date night adventures, and play on the go.
Developed by crowdsourcing questions from leading sex, marriage and relationship therapists, and coaches.
This card game has been designed for all intimate relationships and sexual preferences over the age of 18+. It is best suited for couples who are serious about one another and their future together. This game is also suited for married couples, and/or long-term relationships.
In Tune was developed by crowdsourcing questions across leading Therapists and Coaches. It is used as a tool by many practitioners to align couples on their long term goals, rekindle desire and create space for the questions you wish you could ask. Get to know your partner like never before (without the therapist in the room) and get in tune with one another
Made for two curious spirits. This game is designed to be played at your own pace. We recommend picking 15 cards per level before advancing to the next and leaving space in between the levels to see how your relationship has developed.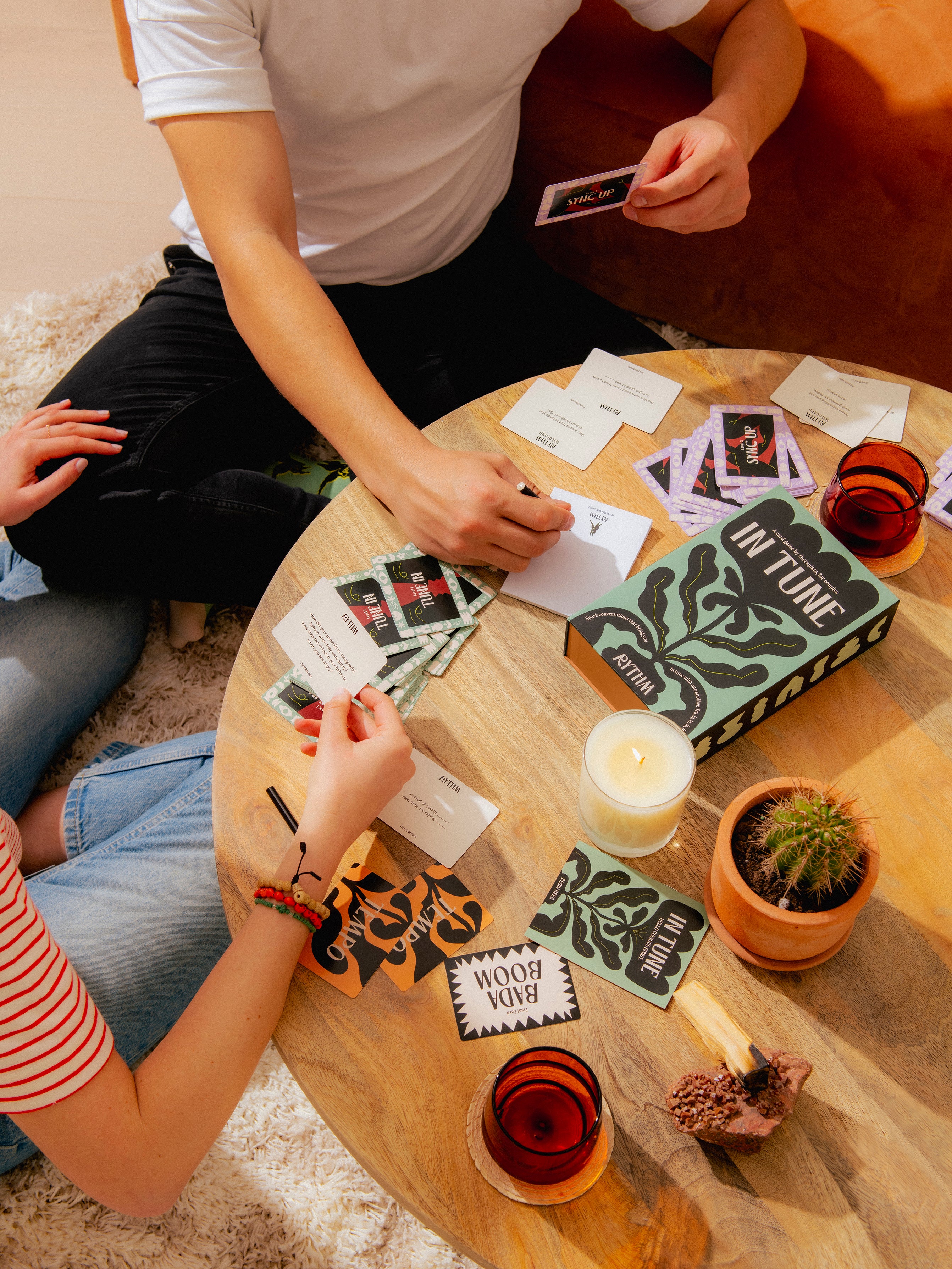 Tune In To Turn On & Find Your Rythm
Intimacy (noun): Into-me-you-see.
Intimacy is hard to find, let alone maintain. So when you have it, you need to invest in developing it further through nontoxic essentials that enhance your sexual well-being.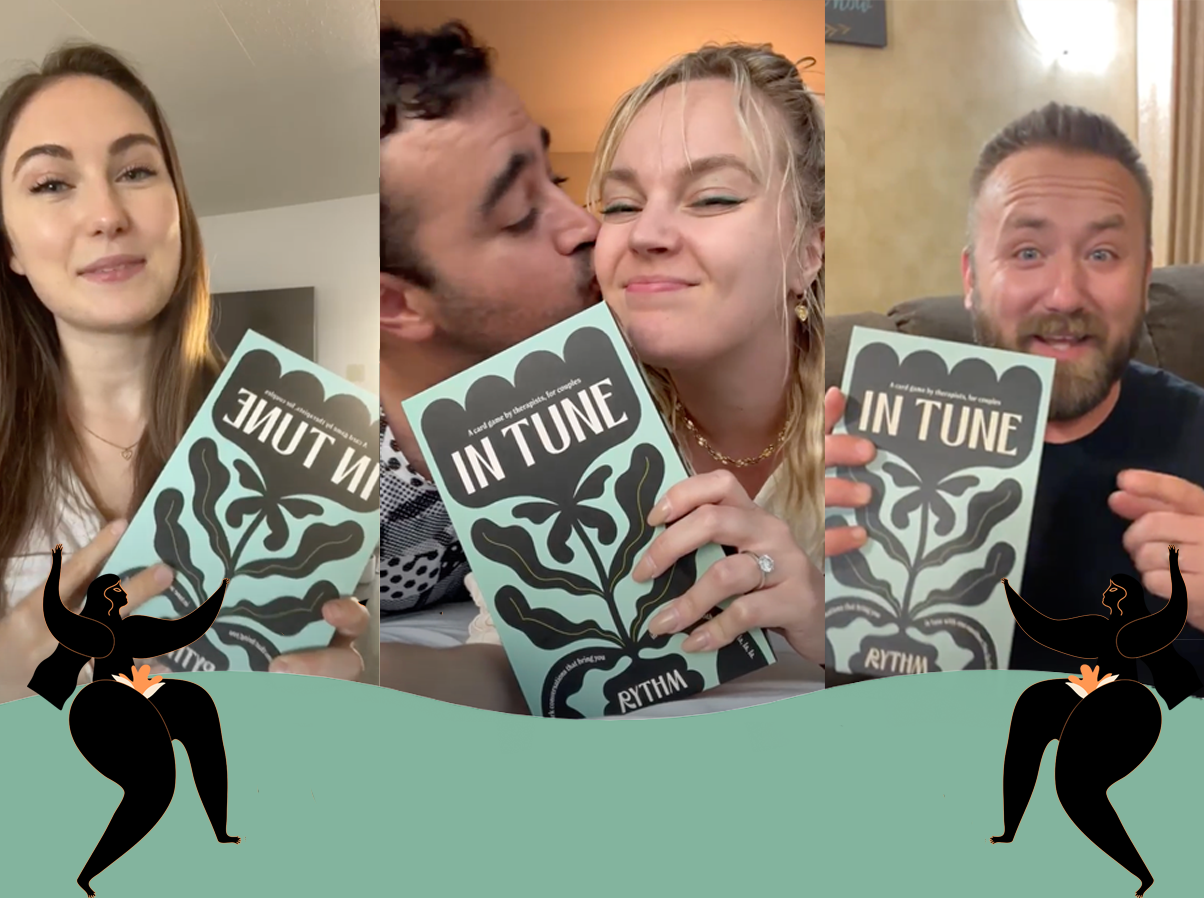 Humans of Rythm
Join our Sounding Board of Ambassadors to help spread our mission of helping humans connect better with their parts and partners.