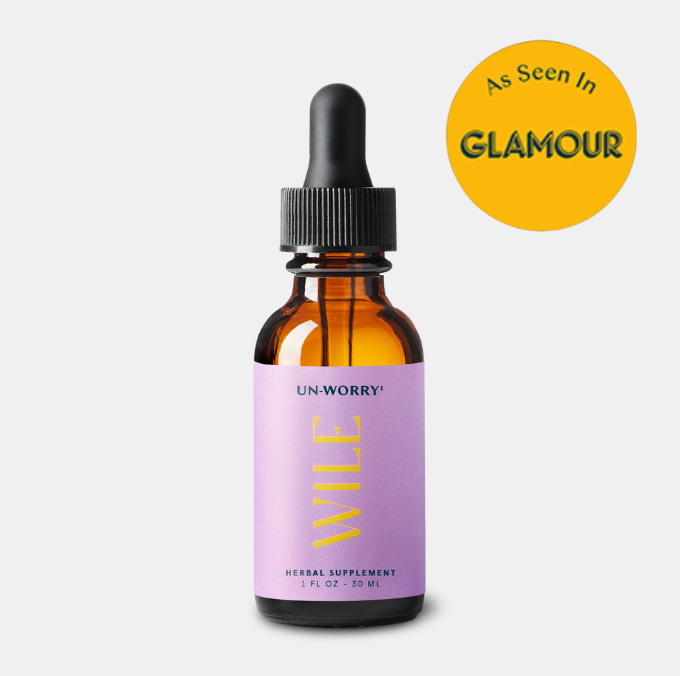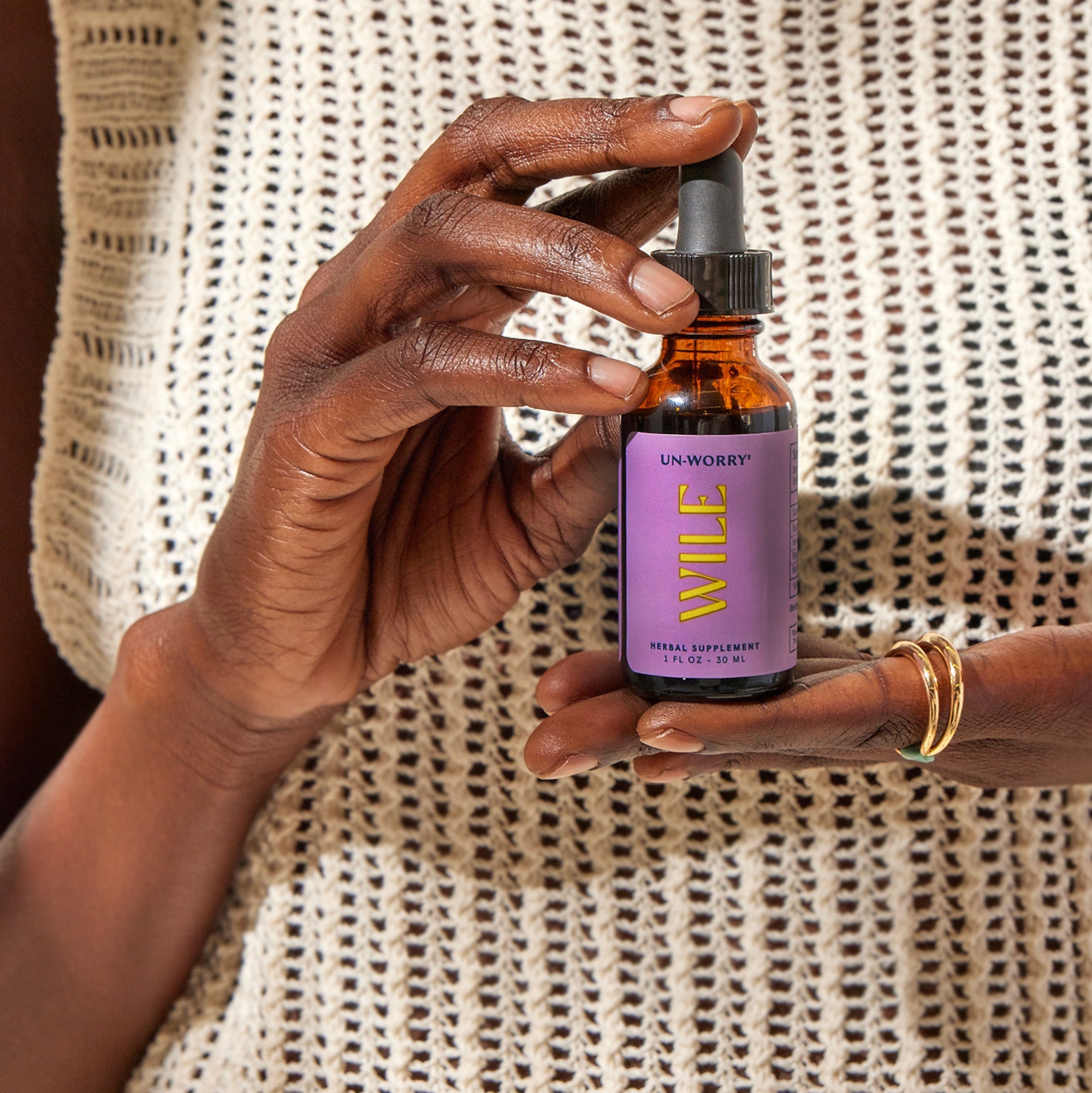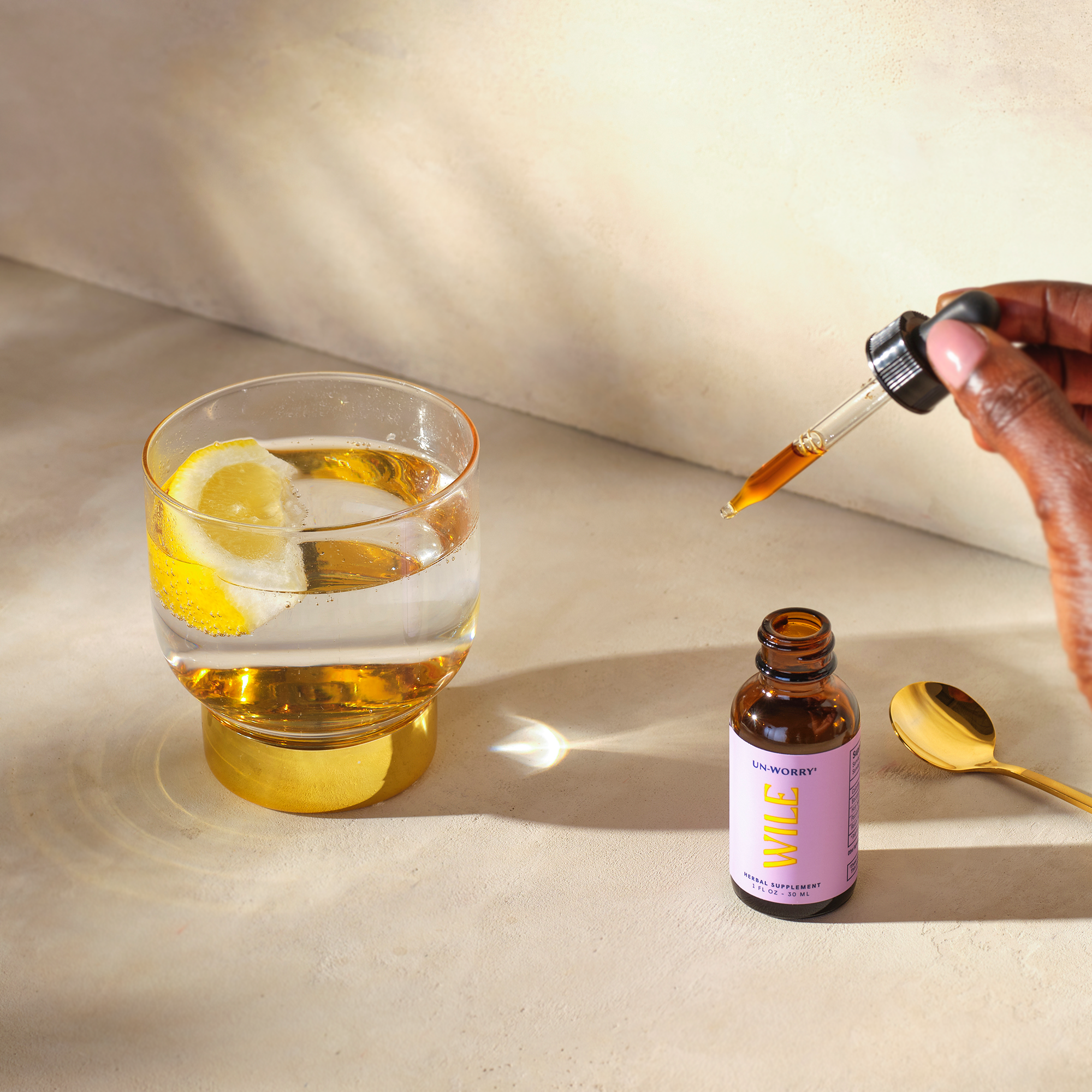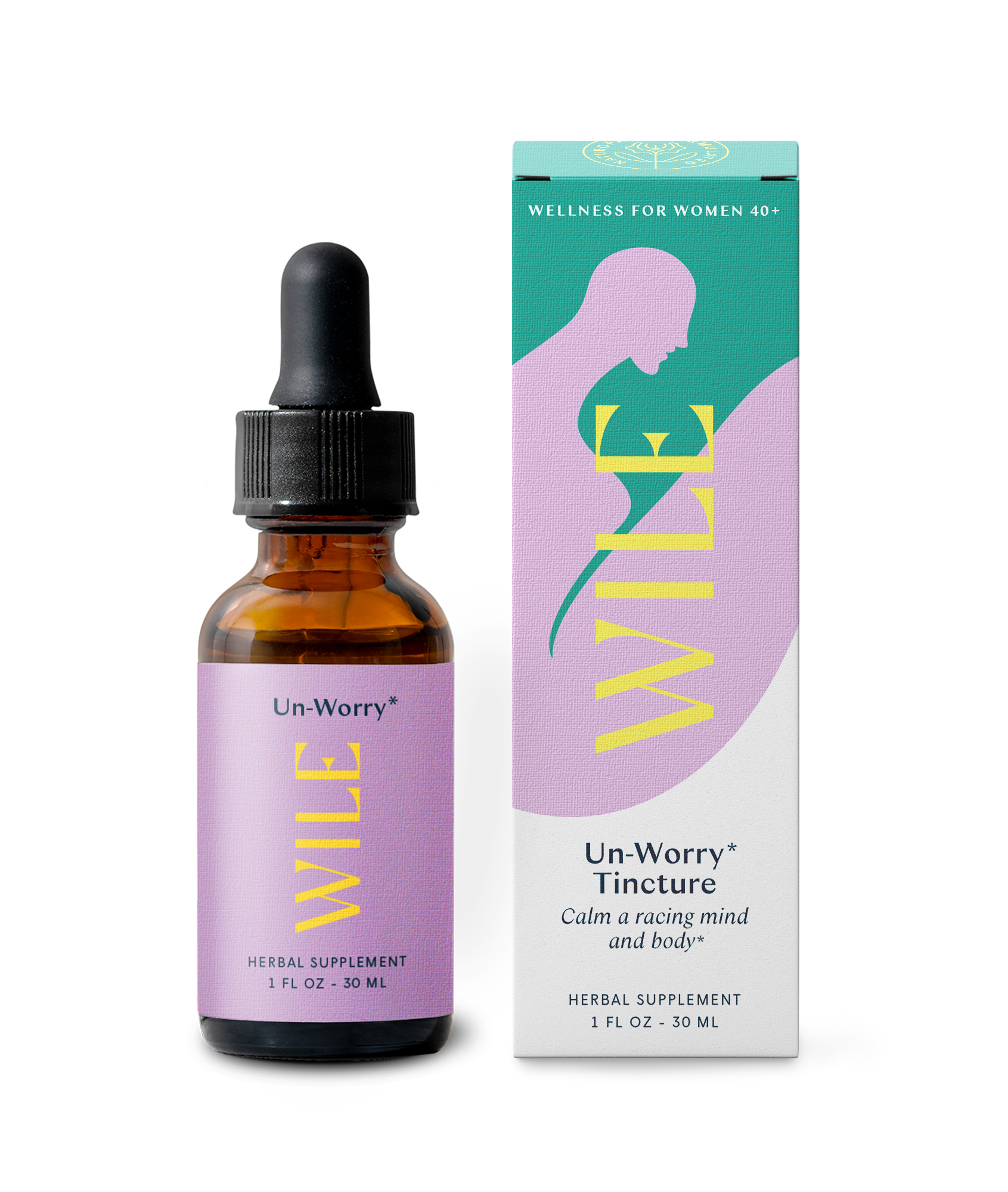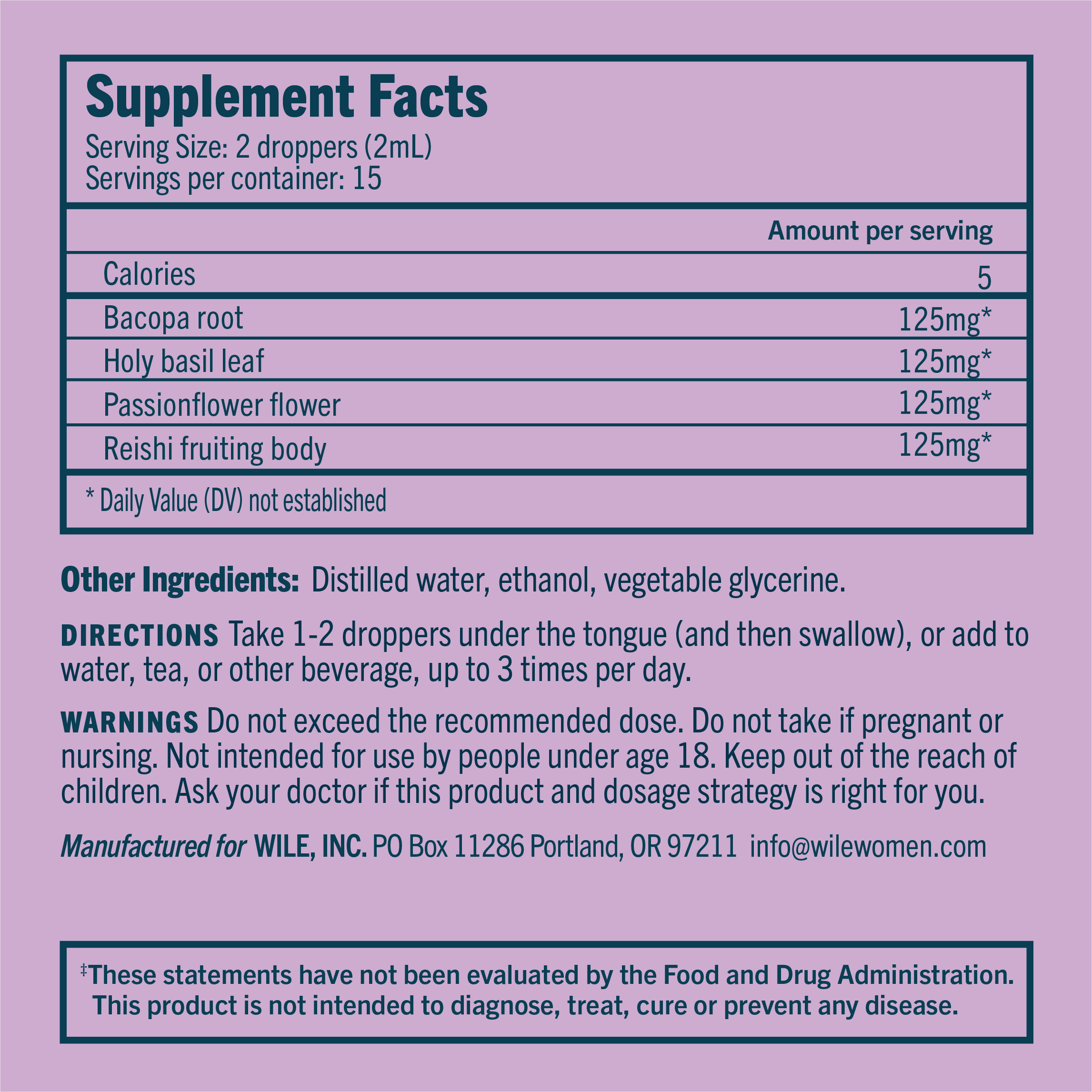 Un-Worry
Worry Free Wonder
Reduce worry, spin, and stress. Formulated by a naturopathic physician, it's a fast-acting liquid herbal concentrate.
15 Servings

• Fast Acting Relief
• Clinically-Backed
• Non-Sedative
• Vegan
• Naturopathic-Formulated
Benefits

Fretful? Ill at ease? In the spin? If your stress manifests in occasional worry or too-much rumination, this tasty tincture can help you release, ground, and calm down.

Relieves stress and worry
Battles "the blues"
Brings more positivity
Natural way to relax
How To Use

Use in times of stress, overwhelm or when you know a taxing time is ahead.

Use 1-2 full droppers under the tongue (and then swallow) for fastest stress relief.
May add 2-3 droppers to a drink.
Effects are immediate.
Un-Worry can be taken at multiple points of the day or night.
Try it before a high-nerves situation like a presentation.
Try it on your nightstand. Take 2 full droppers when you can't fall or stay asleep.
Material/Ingredients

Bacopa monnieri (Brahmi) — 15ml
Ocimum sanctum (Holy Basil) — 15ml
Passiflora incarnata (Passionflower) — 15ml
Ganoderma lucidum (Reishi) — 15ml

BACOPA: Also called Brahmi, this brain, focus and mood booster has been used in Ayurveda for centuries.

HOLY BASIL: Three phytocompounds counter metabolic and psychological stress while boosting cognition and mood.

PASSIONFLOWER: So many benefits, including soothing worry, boost focus, easing sleep while calming the body and FYI helping out flashes.

REISHI: This go-to mushroom is noted for reducing feelings of stress and fatigue, grounding energy and restoring balance.
es. Our formulas are made up of all natural ingredients and can be used for daily support.
This is an herbal tincture with a dropper inside. Use a full dropper (or 2) directly into your mouth, under your tongue or on it. Some people prefer to add the tincture to water or tea.
Ingredient studies include: Calabrese C, Gregory WL, Leo M, Kraemer D, Bone K, Oken B. Effects of a standardized Bacopa monnieri extract on cognitive performance, anxiety, and depression in the elderly: a randomized, double-blind, placebo-controlled trial. J Altern Complement Med. 2008;14(6):707-713.
Kongkeaw C, Dilokthornsakul P, Thanarangsarit P, Limpeanchob N, Norman Scholfield C. Meta-analysis of randomized controlled trials on cognitive effects of Bacopa monnieri extract. J Ethnopharmacol. 2014;151(1):528-535.
Jamshidi N, Cohen MM. The clinical efficacy and safety of tulsi in humans: a systematic review of the literature. Evid Based Complement Alternat Med. 2017;2017:9217567.
Jothie Richard E, Illuri R, Bethapudi B, et al. Anti-stress activity of ocimum sanctum: possible effects on hypothalamic-pituitary- adrenal axis. Phytother Res. 2016;30(5):805-814.
Janda K, Wojtkowska K, Jakubczyk K, Antoniewicz J, Skonieczna- Żydecka K. Passiflora incarnata in neuropsychiatric disorders-a systematic review. Nutrients. 2020;12(12):E3894.
Tang W, Gao Y, Chen G, et al. A randomized, double-blind and placebo-controlled study of a Ganoderma lucidum polysaccharide extract in neurasthenia. J Med Food. 2005;8(1):53-58.