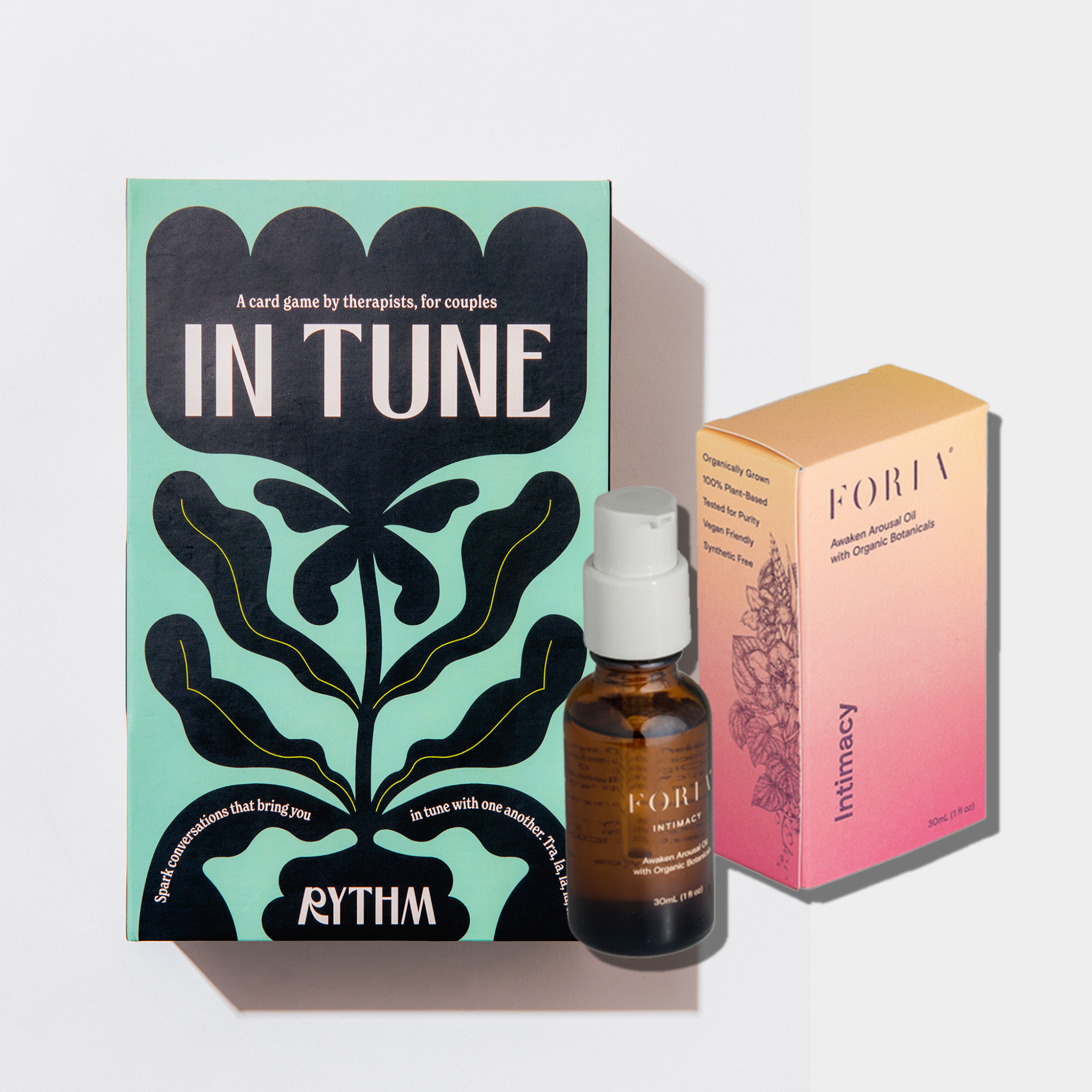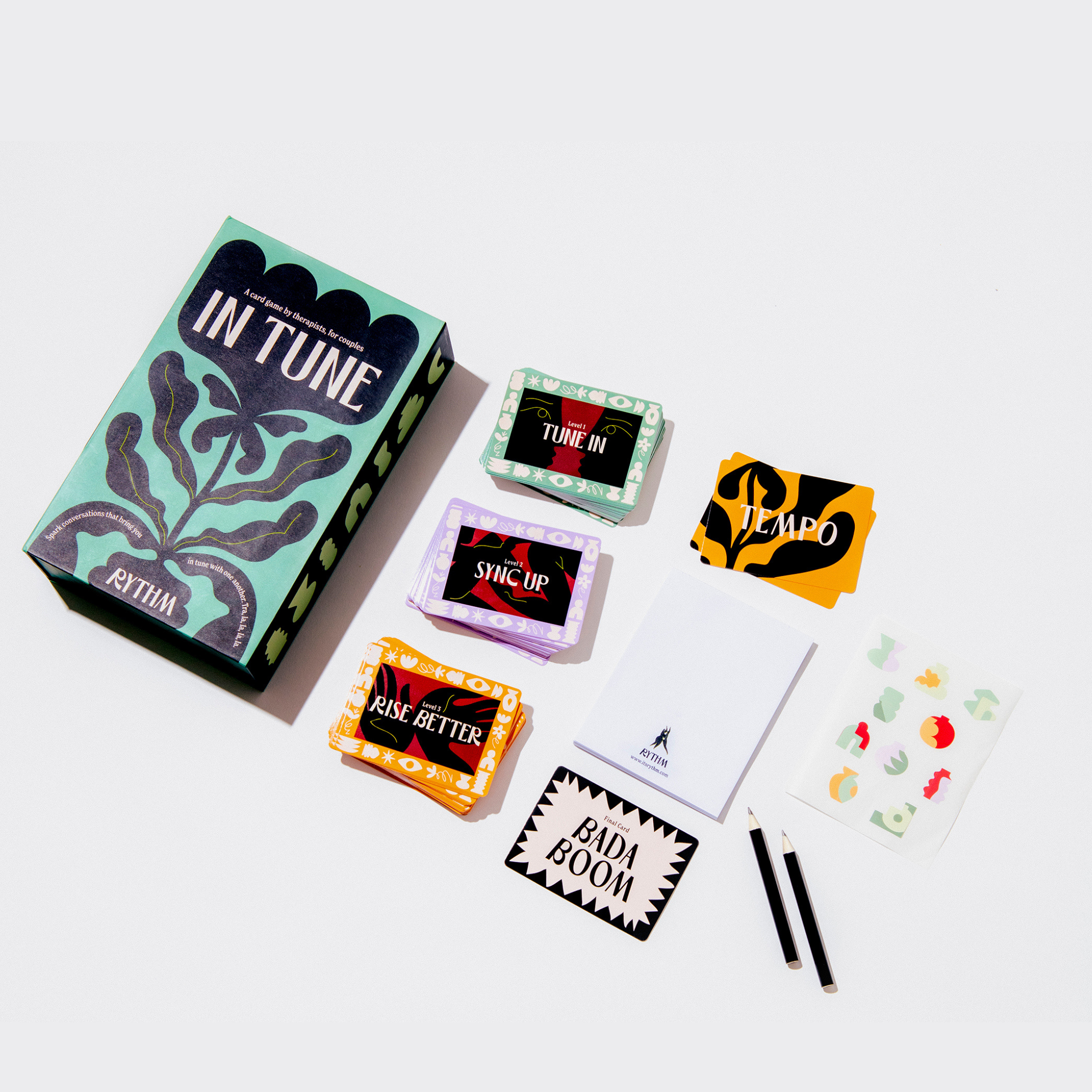 Starter Kit
Spice Up Your Relationship
Date night just got better with our Starter Kit bundle that will awaken your mind and your body. Includes Awaken Arousal Oil by Foria (15ml) and In Tune Card Game for couples by Rythm. 

• Therapist Approved
• Vaginal-Safe
• Sensation & Mood Play
Benefits

Formulated with a synergistic blend of Kava Root, broad spectrum hemp and organic botanicals, Awaken Arousal Oil was designed to heighten pleasure by increasing sensation and blood flow to the clitoris, inner labia and vagina. Use it solo or with a partner to enhance your pleasure journey.

Developed by Therapists, In Tune Card Game takes your relationship to the next level with thought provoking questions that touch upon your:

Childhood
Values & Beliefs
Finances & Goals
Implementing New Behavior
Includes 150 conversation prompts and action cards
Perfect for date night or gift giving
Designed for all couples and LGBTQ+ friendly
Improve your quality time together
How To Use

Awaken Oil Usage:
1. Apply - Apply liberally to the clitoris, inner labia, and inside the vagina.

2. Massage - With clean hands, gently massage to the applied area.

3. Absorb - Allow the botanicals to absorb & work their magic.

4. Experiment - Awaken starts to take effect 5-30 min after application, depending on the user. Experiment and see what works for your body.

Shelf life: 2 years
Material/Ingredients

*Kava Root: is an euphoriant herb that creates feelings of relaxation & bliss.
Organic MCT Coconut Oil, Botanical Infusions (Organically-Grown Kava Root, Organic Cinnamon, Organic Ginger, Organic Vanilla); Organic Essential Oils (Cardamom, Peppermint, Cacao Absolute)
Broad Spectrum Hemp
Warnings

Feelings of desire, closeness and new relationship energy may arise.