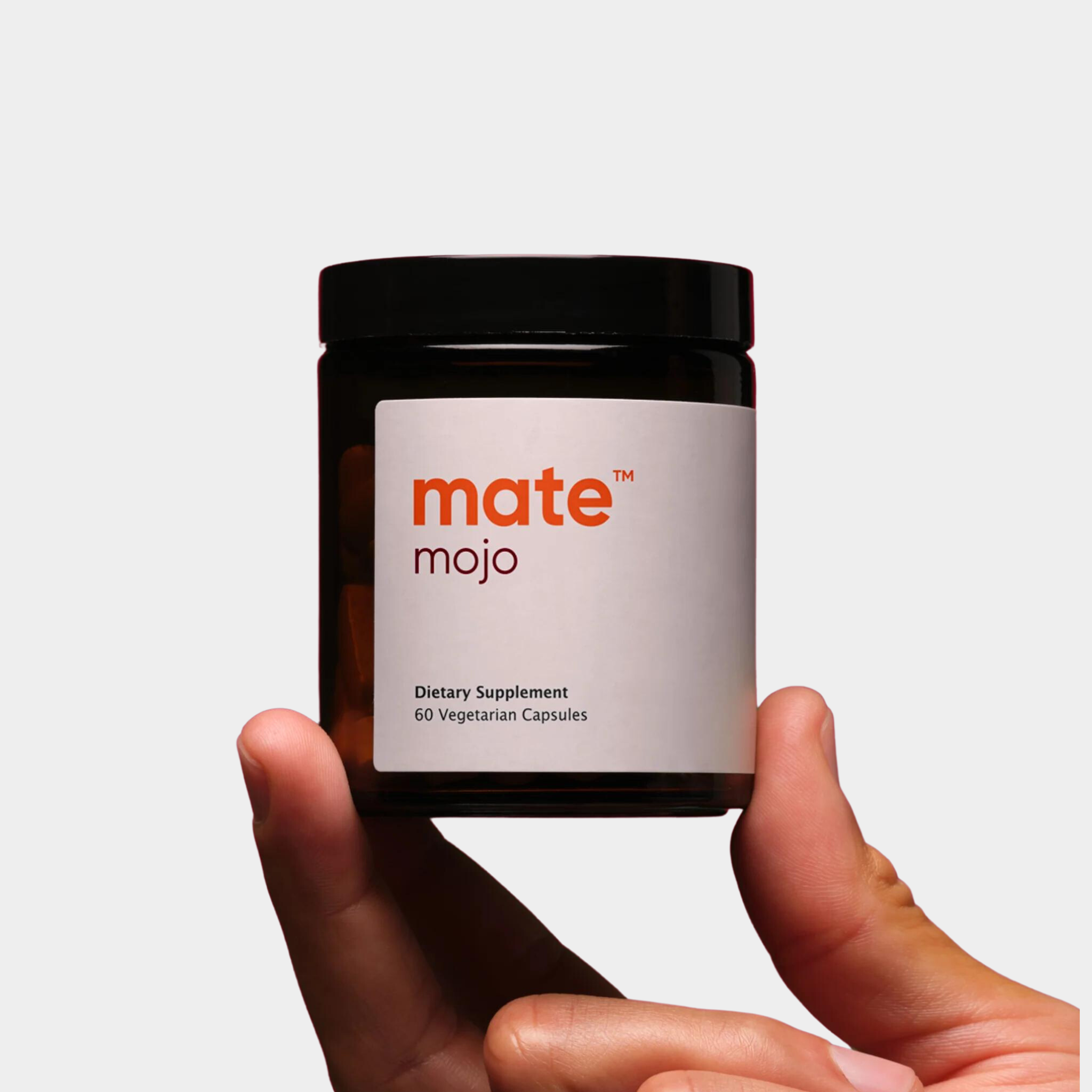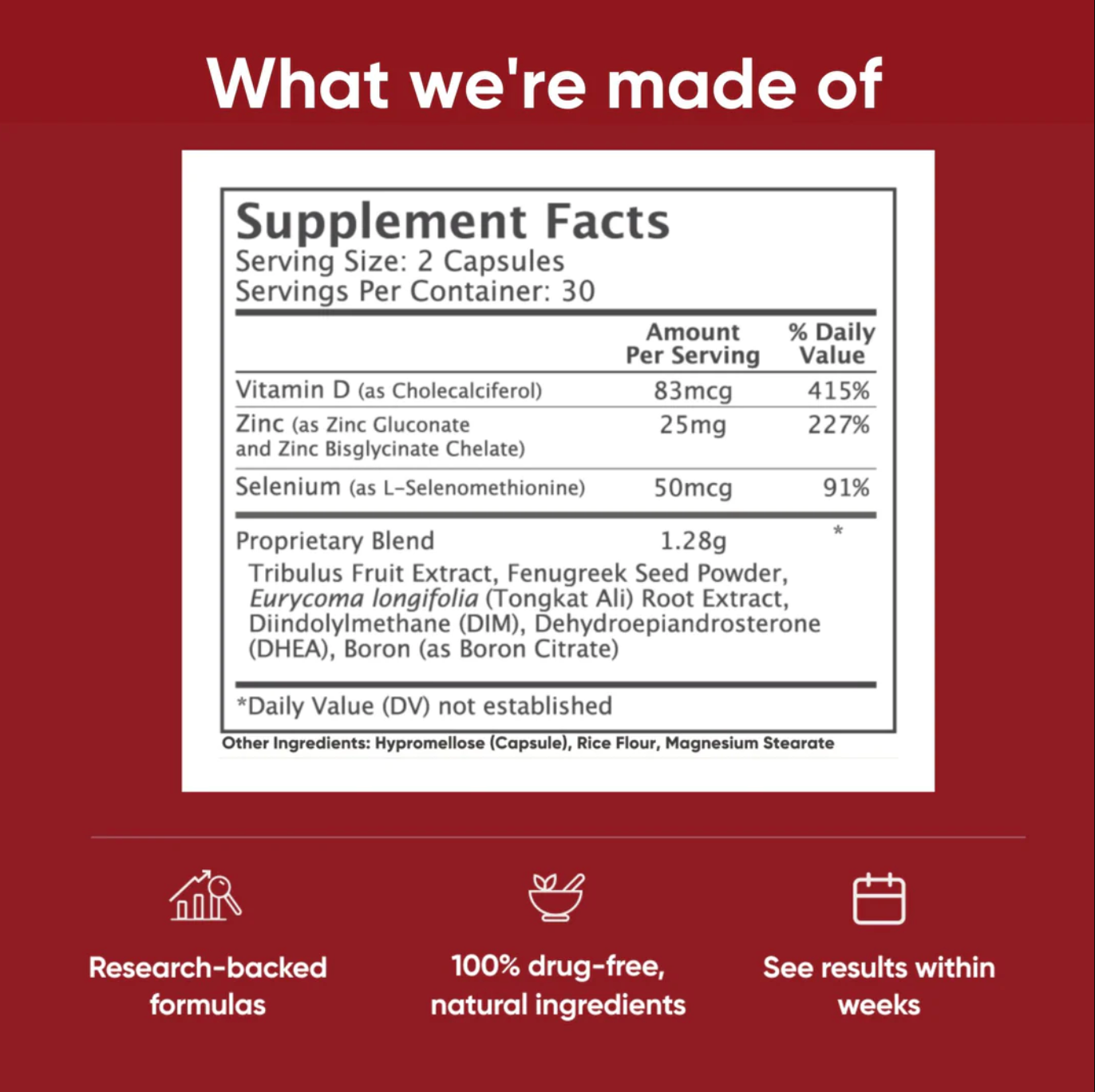 mate mojo
Testosterone/Libido Booster
It's time to get it on. Start your engines and shift into a higher gear with mate mojo, the all-natural, research-backed libido and testosterone-boosting supplement that will have you back in your sexual groove.
• Physician-Formulated
• Clinically-Backed
• Natural Ingredients
• No Prescription Needed
Benefits

Formulated by physicians, backed by research
Increases sexual arousal and desire
Boosts free testosterone levels
Gets you in the mood for more fun in bed
How To Use

Take two capsules once-daily. Reap the rewards all night.
Material/Ingredients

See full supplement fact panel. Ingredients include:

Tribulus: A little green plant that gives your libido a great big boost.
Fenugreek: A plant-based ingredient that gets you in the mood.
Tongkat Ali: Boosts sexual arousal and desire.
Boron: Converts total testosterone to free testosterone in the testosterone metabolic pathway.
DIM:Limits the negative impacts of naturally-occuring estrogen.
DHEA:Increases free testosterone levels.
mate mojo contains a unique blend of natural ingredients, including herbal extracts, vitamins, and minerals, known for their potential to support healthy testosterone levels, improve blood flow, and enhance sexual function. These ingredients work together to promote better overall sexual health and libido.
Since mate mojo is a natural supplement, and each person responds differently, results vary slightly from individual to individual. Some users may experience noticeable improvements in libido and sexual health within a few weeks, while others may take longer to see results. Consistency is key, and we recommend taking the supplement as directed for at least 3 - 6 months to gauge its effectiveness for you personally.
mate mojo is formulated with natural ingredients and is generally well-tolerated by most individuals. In the vast majority of use cases, there have not been any adverse effects associated with mate mojo. However, as with any dietary supplement, some people may experience mild side effects such as digestive discomfort or allergic reactions to specific ingredients.
Yes! If you're experiencing premature ejaculation, erectile dysfunction, prostate health issues, or delayed ejaculation, mate has a solution for you. And mate mojo can be taken in tandem with any of those other solutions.