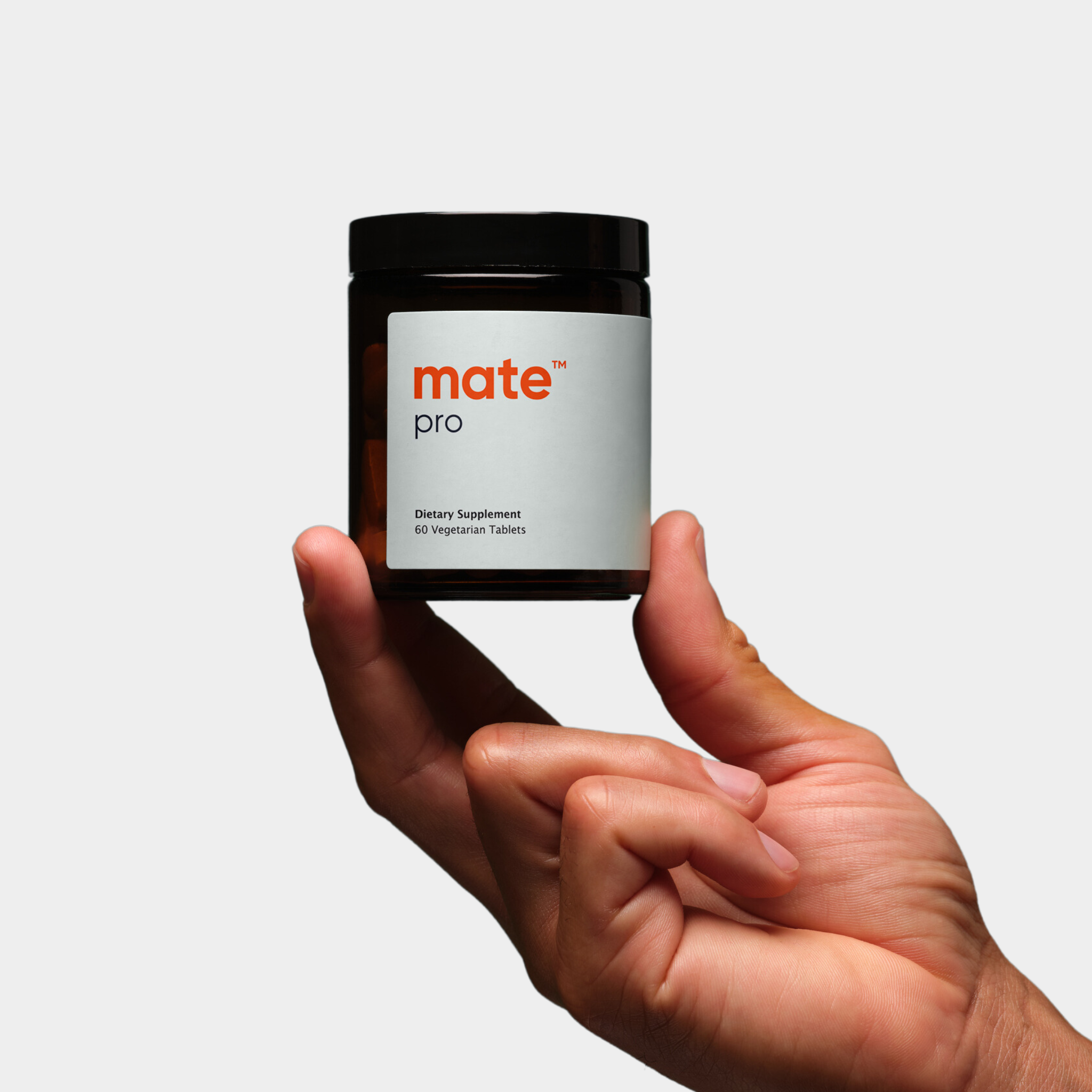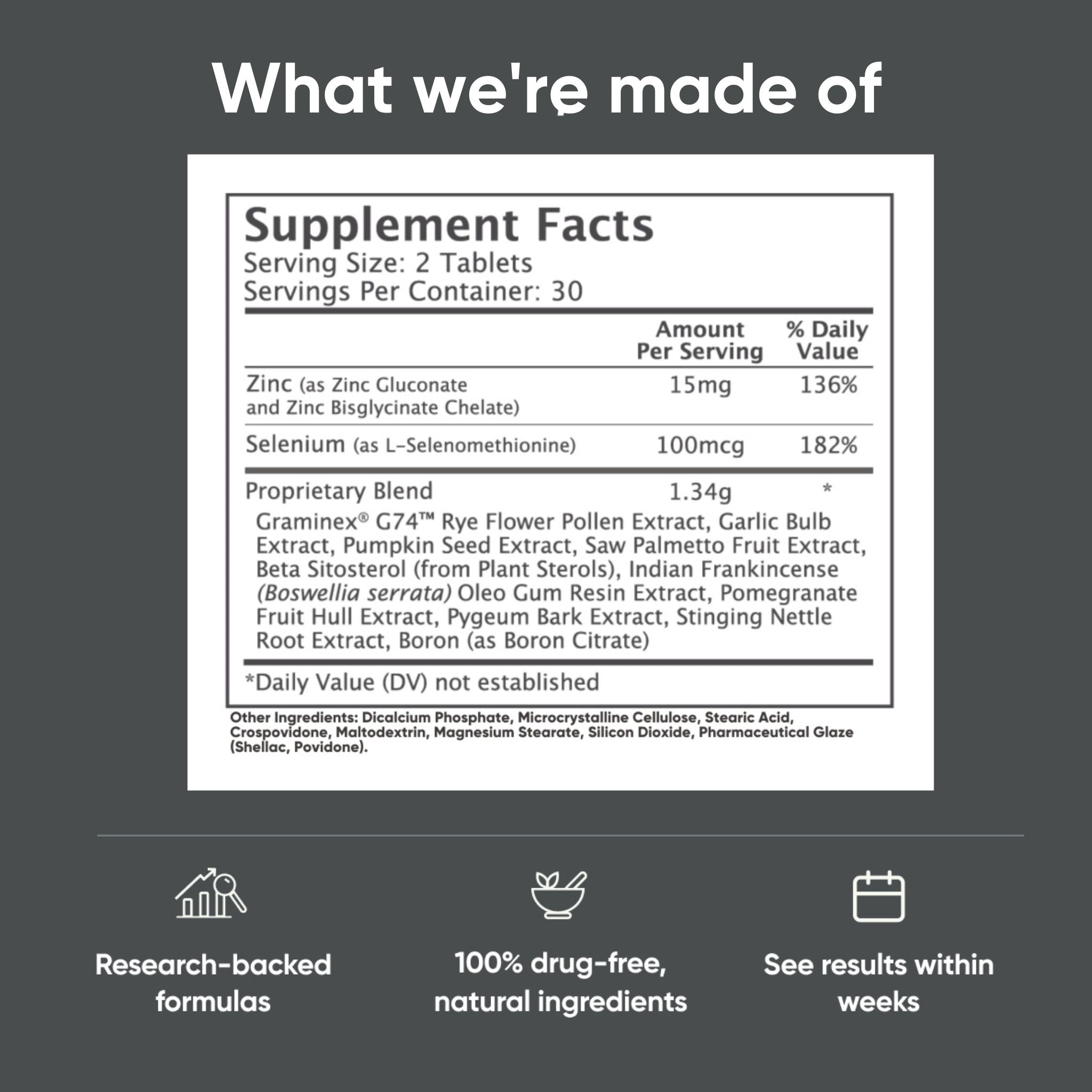 mate pro
Prostate Health
Go with the flow. Ace your upcoming prostate exam and minimize middle-of-the-night bathroom trips with mate pro, the all-natural, physician-formulated prostate health supplement that will have your prostate feeling its best.

• Physician-Formulated
• Clinically-Backed
• Natural Ingredients
• No Prescription Needed
Benefits

Decreases urinary frequency and urgency
Strengthens urinary flow
Provides a sense of bladder relief
How To Use

Take two supplements, daily. 60 supplements per bottle, 30 day supply. Our prostate health supplement is specifically formulated to support overall prostate health and urinary function in men. If you are experiencing issues related to prostate health, such as frequent urination, weak urine flow, or discomfort, or are experiencing BPH and symptoms of an enlarged prostate, our supplement might be beneficial.
Material/Ingredients

See full supplement fact panel. Ingredients include:

Rye Flower Pollen Extract: Reduces prostate size.
Garlic Bulb Extract: Decreases prostate size.
Pumpkin Seed Extract: Limits prostate size enlargement.
Beta Sitosterol: Relieves prostate discomfort.
Saw Palmetto Fruit Extract: Shrinks the prostate gland.
Boswellia Serrata: Minimizes impact of prostatitis.
FAQs

1. How does this supplement support prostate health?

Our prostate health supplement contains a unique blend of natural ingredients, including herbal extracts and minerals, known for their potential to promote a healthy prostate and improve urinary function. These ingredients work together to provide antioxidant support, reduce inflammation, and support overall prostate health.

2. How long does it take to see results?

Since mate pro is a natural supplement, and each person responds differently, results vary slightly from individual to individual. Some users may experience noticeable improvements in prostate health and urinary function within a few weeks, while others may take longer to see results. Consistency is key, and we recommend taking the supplement as directed for at least 3 - 6 months to gauge its effectiveness for you personally.

3. Is this supplement safe for long-term use?

Our prostate health supplement is designed for long-term use, and many of our customers incorporate it into their daily wellness routines. The formula is carefully crafted with natural ingredients and does not contain any harmful substances. However, we advise taking periodic breaks (for example, one month off for every six months of use).

4. Are there any side effects associated with this product?

mate pro is formulated with natural ingredients and is generally well-tolerated by most individuals. In the vast majority of use cases, there have not been any adverse effects associated with mate pro. However, as with any dietary supplement, some people may experience mild side effects such as digestive discomfort or allergic reactions to specific ingredients.