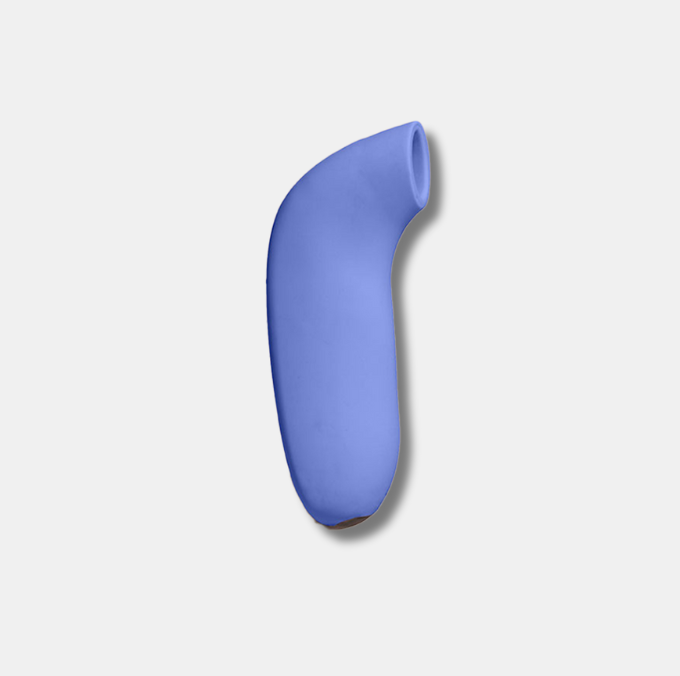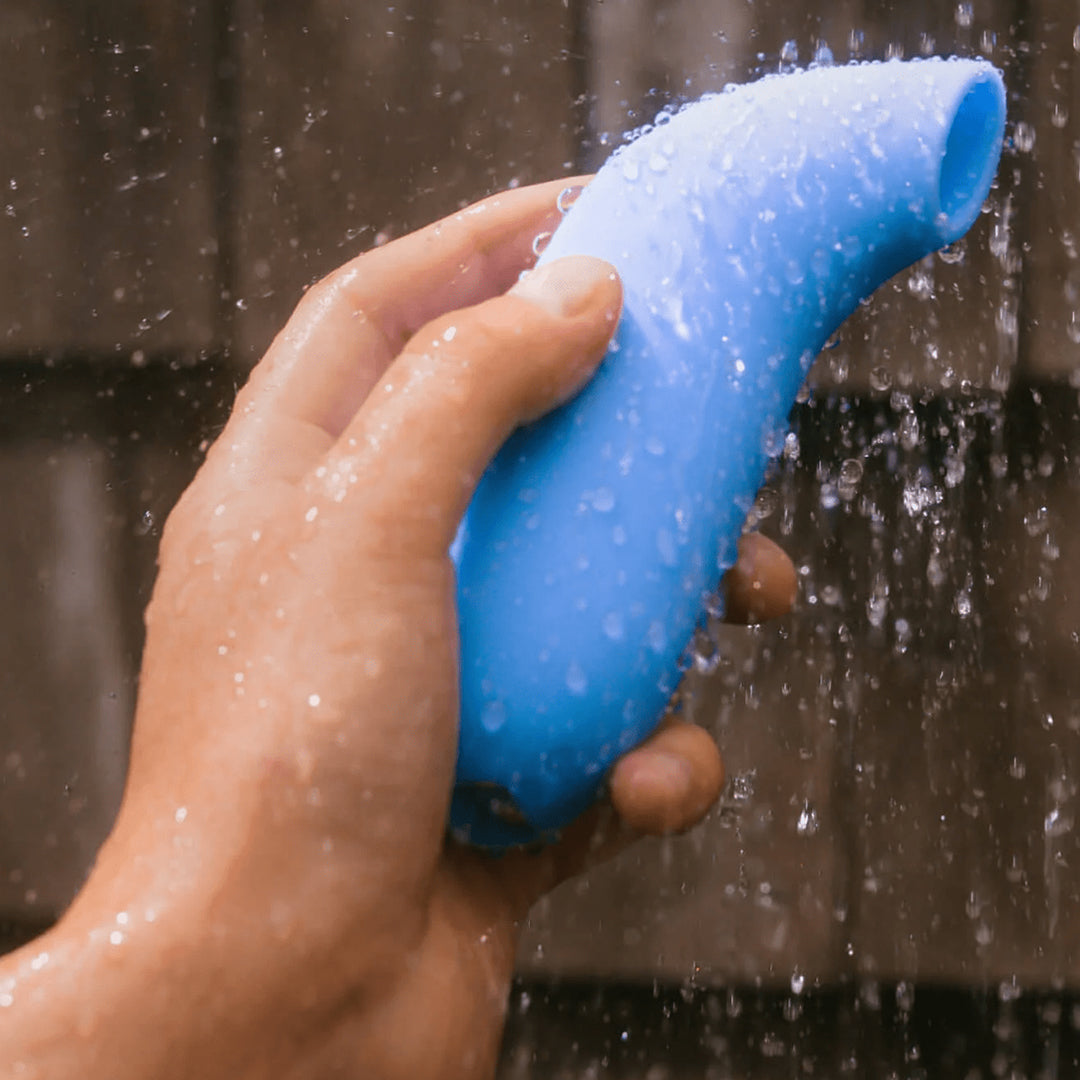 Aer Suction Toy
The Motorcycle For Your Clit
Love oral sex? Aer is a powerful arousal tool for vulva havers who enjoy oral stimulation. It uses airflow technology
creating thrilling pulses of air and a soft seal around your clitoris. Its mouth shape is wide enough to fit all clitoris sizes with up to 5 patterns. If you are seeking oral pleasure or want to provide your partner with oral stimulation without ever going downtown, Aer is a must-have for steamy foreplay that gets you there.
• Medical Grade Silicone
• Waterproof
• Travel Friendly
Benefits

5 intensity levels and 5 patterns

Medical-Grade Silicone

Waterproof

Mimics the flutter of a tongue

Travel friendly

Magnetic USB Rechargeable

3 year warranty
How To Use

Usage:
Aer should be fully charged before being used.
One button on Aer controls the power and patterns, and the other controls the intensity.
Hold the power button to turn Aer on or off, and press to cycle through the patterns.
You can change the intensity by holding the other button for a steady change or pressing the button for a step-by-step change.
Always clean Aer after every use, using either soap and water or a waterbased sex toy cleaner. Dry thoroughly. Store Aer separately from other toys, and away from extreme heat or cold.

Charging:
Aer should be fully charged before being used.
If the battery is low the LED will blink red when the power button is pressed
If it's plugged into a USB hub with other devices, the LED may keep blinking even when it's fully charged.

Size: Mouth to Back: 1.95", Height: 4.66", Width: 1.46", Flexible Mouth: 0.5" x 0.8"
Material/Ingredients
Warnings

Do not use silicone-based lube with silicone toys such as Aer.

Do not clean Aer with products containing alcohol, petroleum, or acetone.

Do not boil, bake, or clean Aer in the dishwasher.

Do not insert anally; Aer does not have a flared base.

These statements have not been approved by the FDA and are not intended to treat or diagnose any disease. Keep out of reach of children and pets.
FAQs

1) Is it quiet? I have noisy roommates and they don't need to know what I'm doing.
It isn't the quietest, but isn't the loudest either. We'd recommend turning some music on or using Aer in the shower for privacy. It is waterproof after all!

2) What does Aer feel like?
Aer feels like oral sex or mimics the feeling of a fluttering tongue on your clitoris. You can control the intensity of the patterns and vibrations.

3) What kind of lube can I use with Aer?
We recommend any water-based lube. We do not recommend using silicone-based lubricants with silicone toys, as they can have a negative reaction with each other.