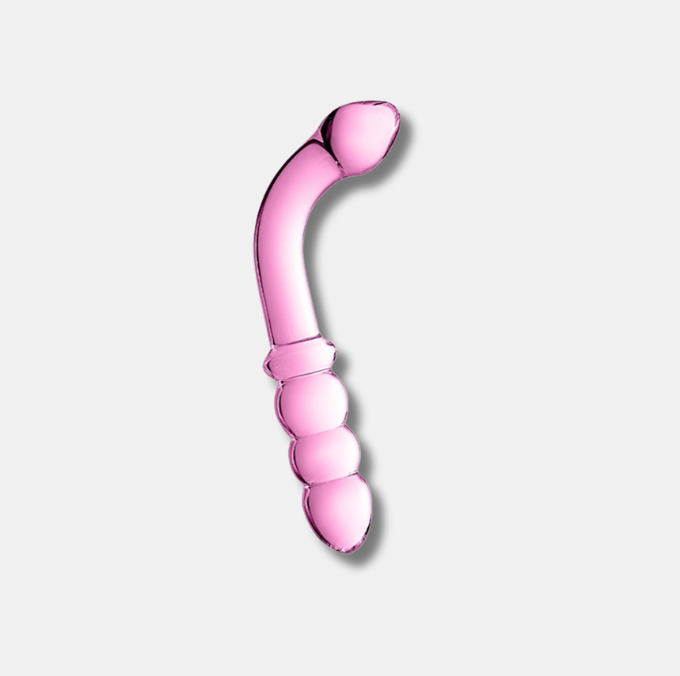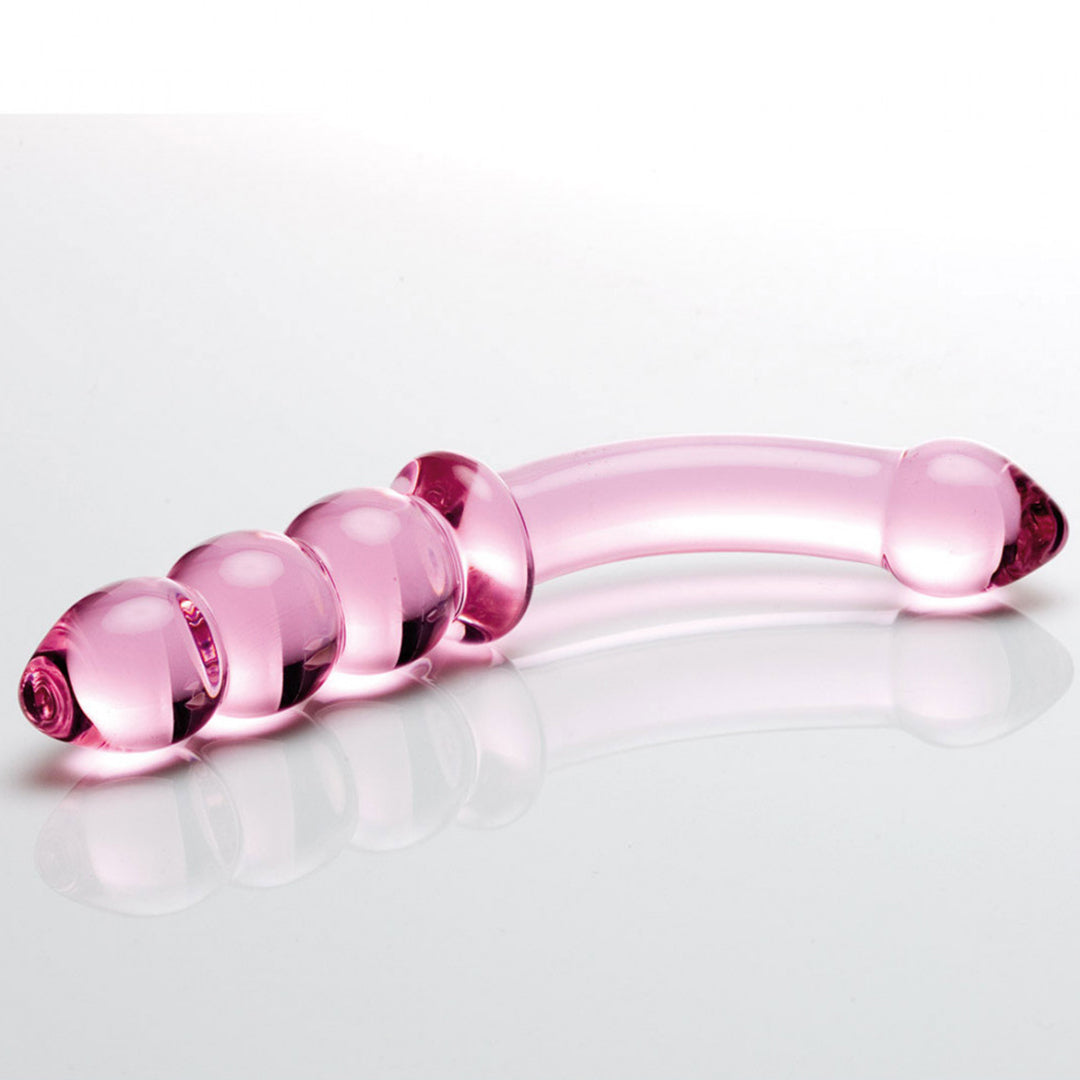 Glass G Spotter
The Steady Hand
Explore your body without the vibrations. Sex Kitten's Glass G-Spotter dildo is the perfect tool for when using a vibrator feels too much, yet, you are looking to experience internal stimulation, pressure and connect more with your body. Poke around to discover your G-spot or P-spot. It's an all time favorite by Intimacy & Empowerment Coaches.
• Sensation Play
• Body Safe
• Temperature Play
Benefits

Experience the joy of a glass dildo by warming it up in hot water or cooling it down in the freezer for various sensations

Can be used to stimulate the G-spot, A-spot and P-spot

Anal Safe
How To Use

Usage: Insert the Glass G Spotter vaginally or with anal play to experience pressure and self discovery.

We recommend always using a lubricant - always. Water lubes are the best. Wash your toy using antibacterial soap - thoroughly.

Wash before and after each use.

Size: 1.25'' x 9'' / 3.2 cm x 22.86 cm
Material/Ingredients
Warnings

Don't sweat it and have a good time.

These statements have not been approved by the FDA and are not intended to treat or diagnose any disease. Keep out of reach of children and pets.
FAQs

1) How do I use my Glass G Spotter?
Glass G Spotter Dildo can be used externally as well as internally, as the tip of the shaft can be massaged around the clitoris and genital area. To use internally for G-Spot play, we recommend using a lubricant!

2) Is this suitable for beginners?
If you're new to sex toys, there should be nothing keeping you from starting with a glass product.

3) Is it easily breakable?
No! Each piece is made with care and while the designs might appear fragile, the non-porous glass from which they are produced is quite durable.

4)Is it easy to clean?
You may clean glass sex toys with either soap and water or a sex toy cleaning product. They are also dishwasher safe.

To keep them clean and in good shape, store them in a cool, dry location. Glass toys are a classic sex toy that can last for decades with proper care and no hard drops.