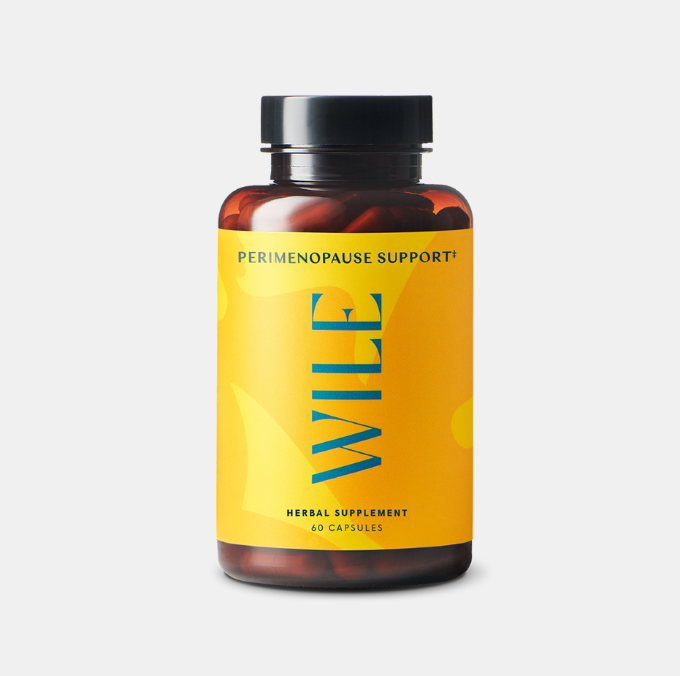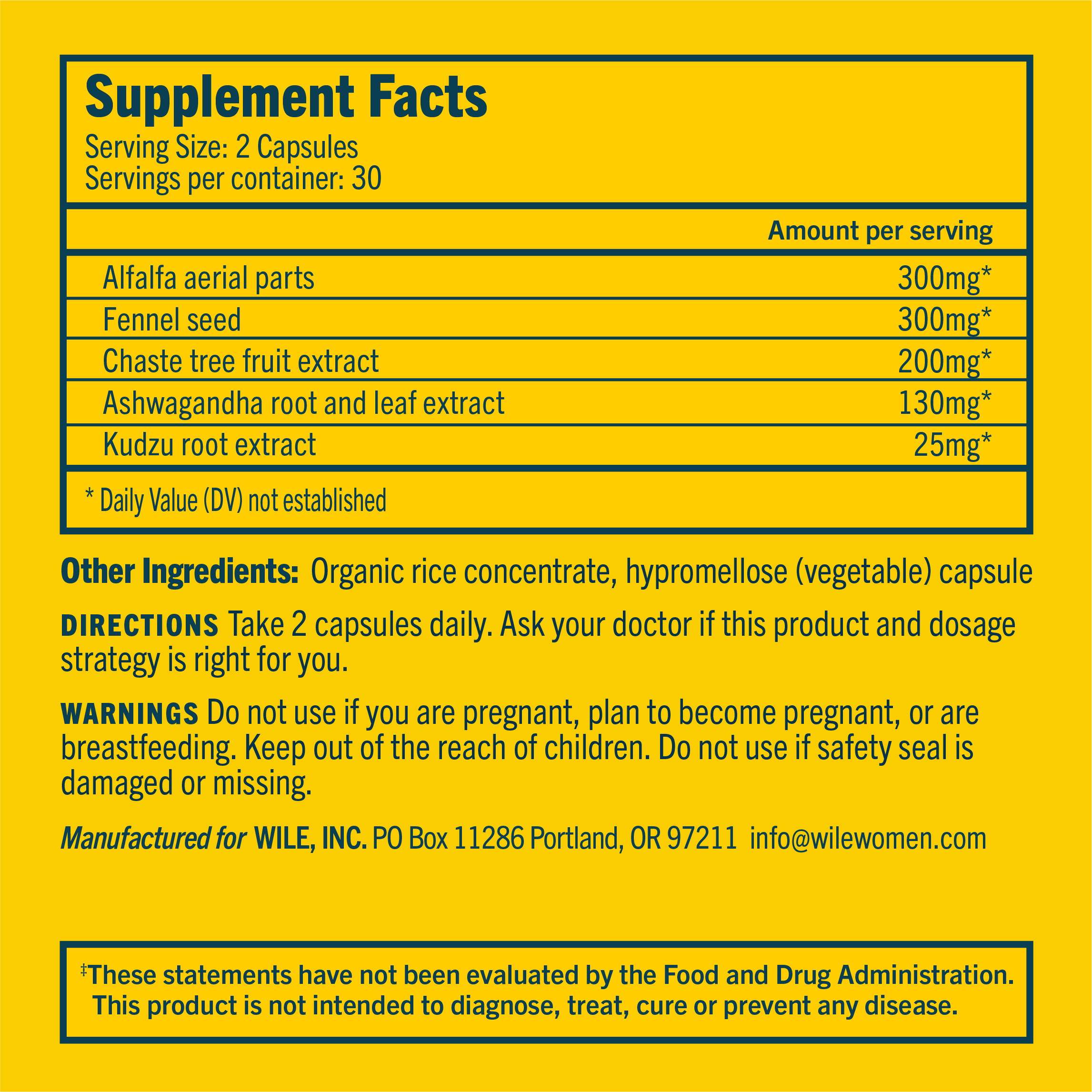 Perimenopause Support
The Complete Solution
For better overall mood, stress response, sleep & periods that supports your body's transition during perimenopause. 
30 day supply.
• Clinically-Backed
• Vegan
• Naturopathic-Formulated
• No Artificial Ingredients
Benefits

Around 35 or 40, our female hormone levels naturally start to decrease while our stress hormone often skyrockets. This clinically backed formula uses adaptogens and more to support better:

Mood
Focus
Stress tolerance & resilience
Sleep habits
Pre-menopause and perimenopause transitions without synthetic hormones or side effects

*See results in 1-3 months.
How To Use

Take 1 capsule twice a day with food. Daily use recommended. Combine with any other Wile supplements to personalize your regimen Safe to take long-term Take safely through life's transitions, from pre-menopause through peri and post
Material/Ingredients

Alfalfa aerial parts — 300mg
Fennel seed — 300mg
Chaste tree fruit extract — 200mg
Ashwagandha root & leaf extract — 130mg
Kudzu root extract — 25mg

ALFALFA: A phytoestrogen that aids changes in period, night sweats, with traditional uses for focus and worry.

FENNEL SEEDS: A natural period soother with anti-inflammatory and other benefits.

ASHWAGANDHA: A traditional remedy for increased energy, stamina, and physical and mental performance, along with mood-enhancing and stress resilience.

CHASTE TREE FRUIT: Helps your cycle, period pain, PMS & perimenopausal symptoms.

KUDZU: A phytoestrogen and antioxidant used to ease hot flashes and night sweats, with traditional uses for metabolism and inflammation, too.