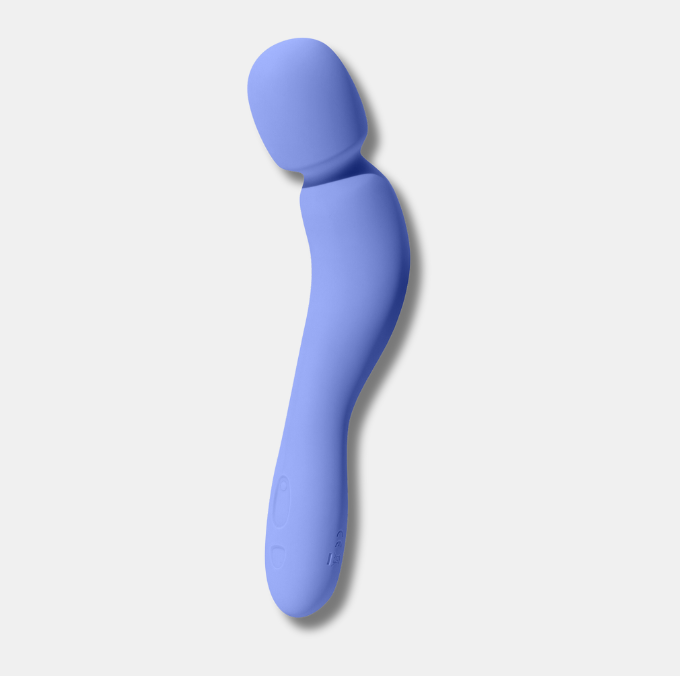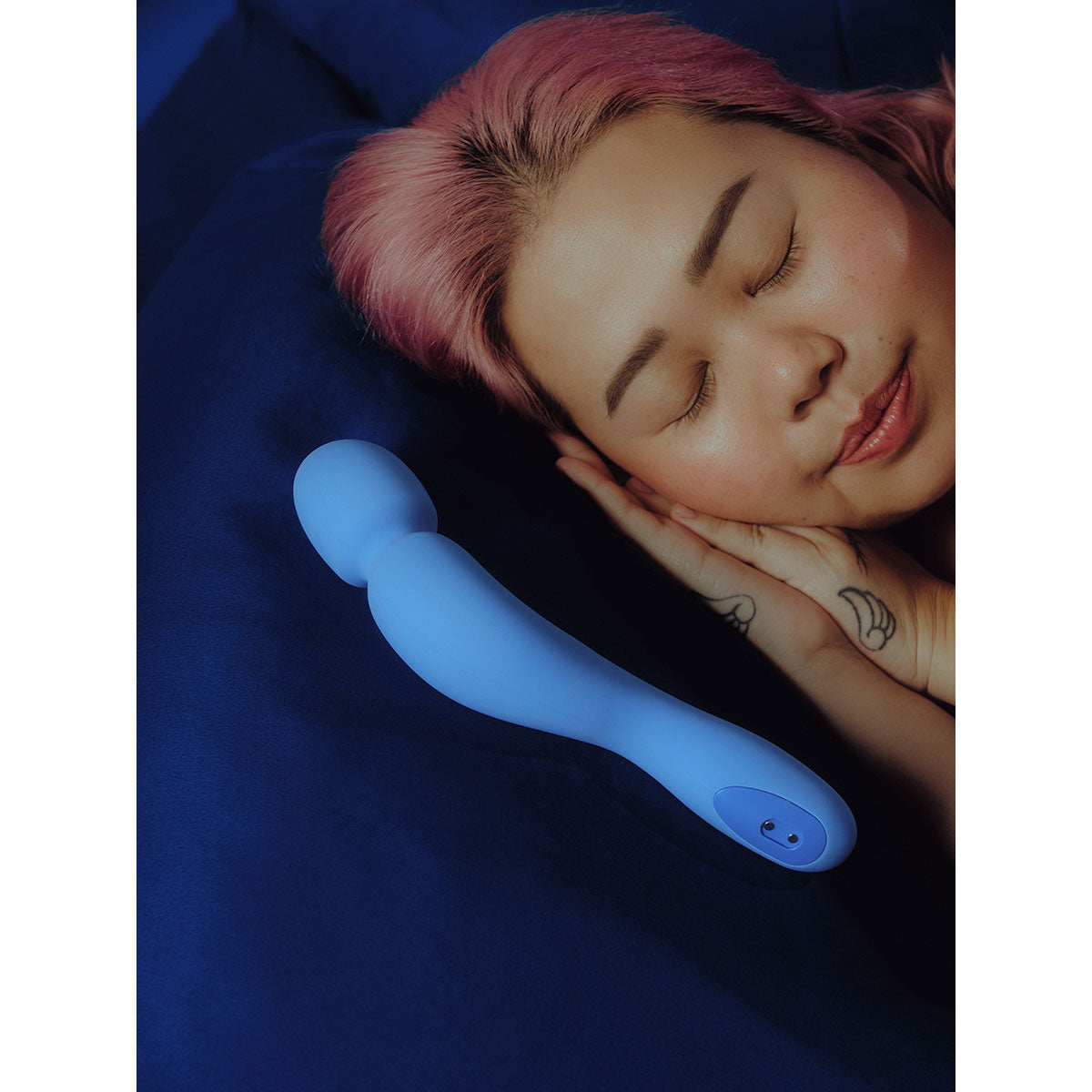 Com Wand
The Megaphone
While it may look like a microphone, Com wand is bendable, squishy and has a curving handle for flexible exploration of your vulva and other body parts.
Color: Periwinkle 
• Medical Grade Silicone
• Waterproof
• Travel Friendly
• Squishy
Benefits

5 intensity levels and 5 patterns

Medical-Grade Silicone

Waterproof

Travel friendly

Magnetic USB Rechargeable

3 year warranty
How To Use

Using Com

Please charge Com completely before using it.

Com has three buttons: one for power and patterns, one for increasing and decreasing intensity, and one for both.

To turn on and off, hold the power button down.
To cycle through patterns, press the power button.
You can alter the intensity of any pattern in two ways:
Hold down the Intensity button to modify the intensity gently.
To modify the intensity progressively, use the Intensity button.

After each use, always clean Com with soap and water or a water-based sex toy cleanser.

Charging Com

The LED indicator is located on the plastic panel near the charging port. When the button is pressed while the battery is low, the LED will glow red. When completely charged, the LED may continue to flicker if connected to a USB hub with other devices.

Size: 10.5" L x 1.75" W x 3.5" D
Material/Ingredients
Warnings

Com should not be used with silicone-based lubricants.
Com should not be cleaned with materials containing petroleum or acetone.
Com should not be boiled, baked, or cleaned in the dishwasher.
Do not insert anally; the base of the com is not flared sufficiently for anal use.
FAQs

Can I use Com for anal stimulation?
Designed for external clitoral stimulation, do not insert Com anally; the base of the com is not flared sufficiently for anal use.


What kind of lube can I use with Com?

We recommend any water-based lube. We do not recommend using silicone-based lubricants with silicone toys, as they can have a negative reaction with each other.

Is there any latex in this product?

No, Com is made with medical-grade silicone making it a doctor-approved product with with 100% body-safe materials