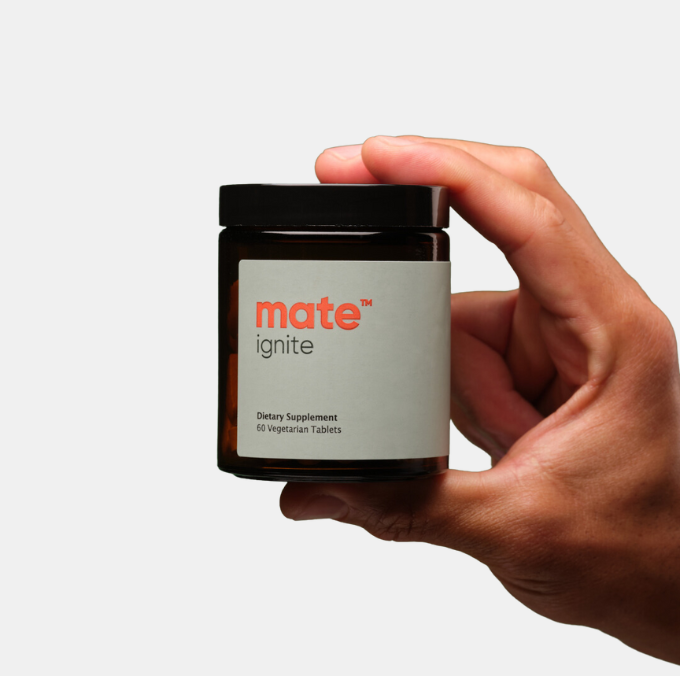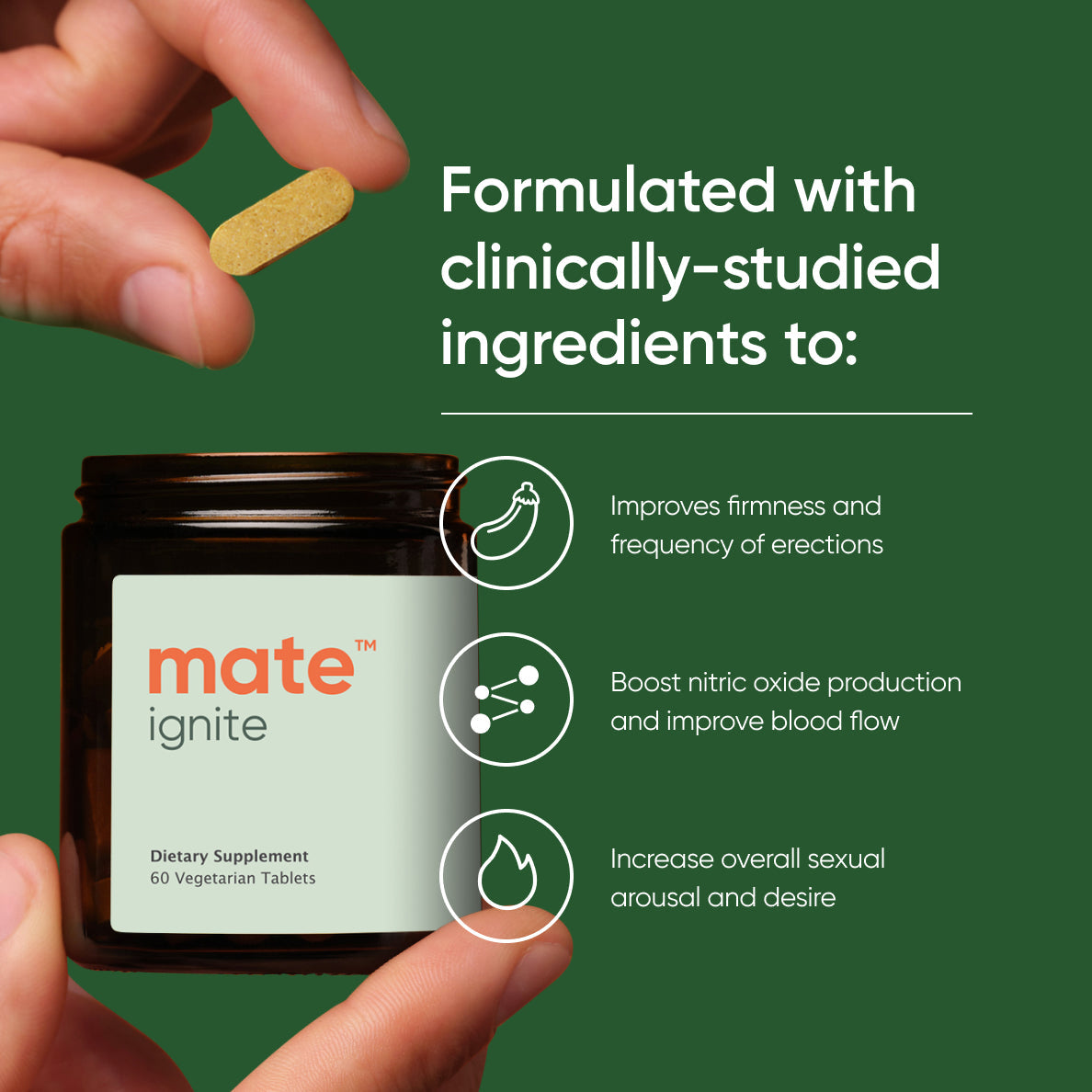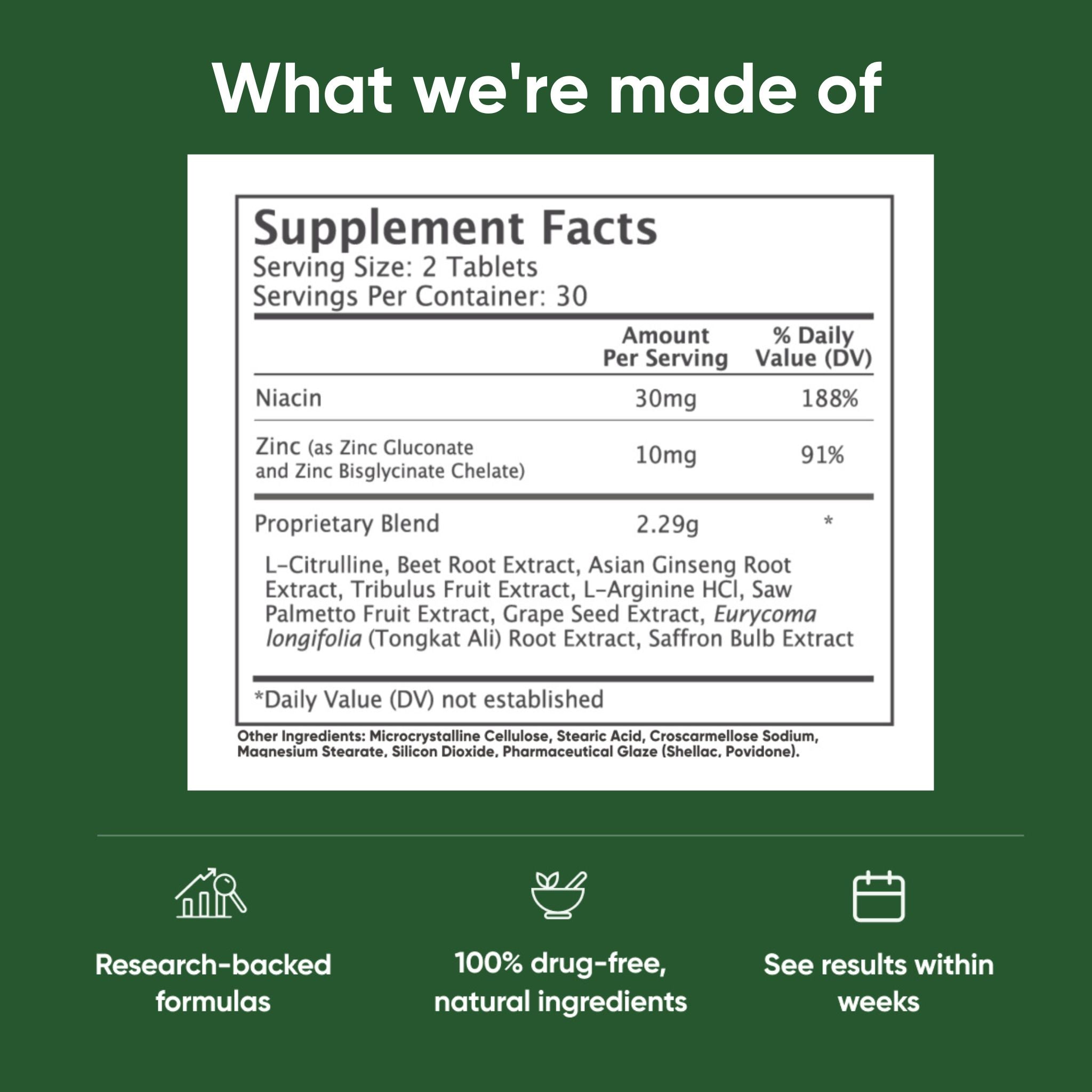 mate ignite
Erectile Dysfunction
Rise to the occasion. Getting hard never felt so easy with mate ignite, the all-natural, research-backed, physician-formulated daily supplement that helps you rise to the occasion and stay hard whenever that special moment arises.

• Physician-Formulated
• Clinically-Backed
• Natural Ingredients
• No Prescription Needed
Benefits

Improves erectile strength and firmness.
Increases erection frequency.
Boosts nitric oxide production.

*Vegetarian formula.
How To Use

Take two tablets once-daily.
Reap the rewards all night.
60 supplements per bottle.
30 day supply.
Material/Ingredients

See supplement fact panel for full ingredient list.

Ingredients include:

L-Citrulline: Improves blood flow to where it matters most.
Beet Root Extract: Boosts nitric oxide levels to improve blood flow.
Asian Ginseng: Increases libido to put you in the mood to do your dudely duties.
L-Arginine: Increases nitric oxide production to improve blood flow.
Tongkat Ali: Ups sexual desire and energy levels to get you going.
Niacin: Improves your blood circulation. No flags at half mast.