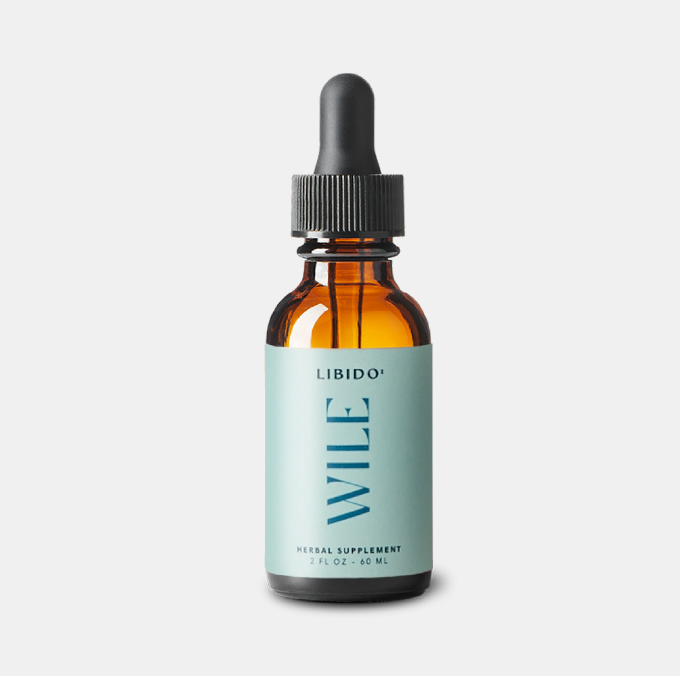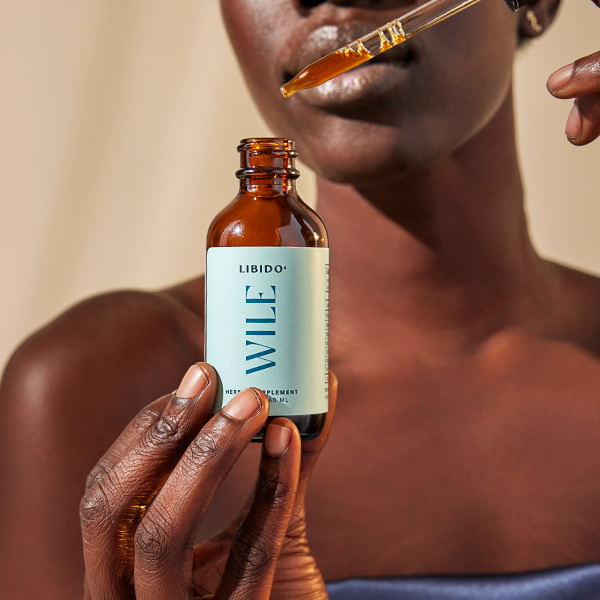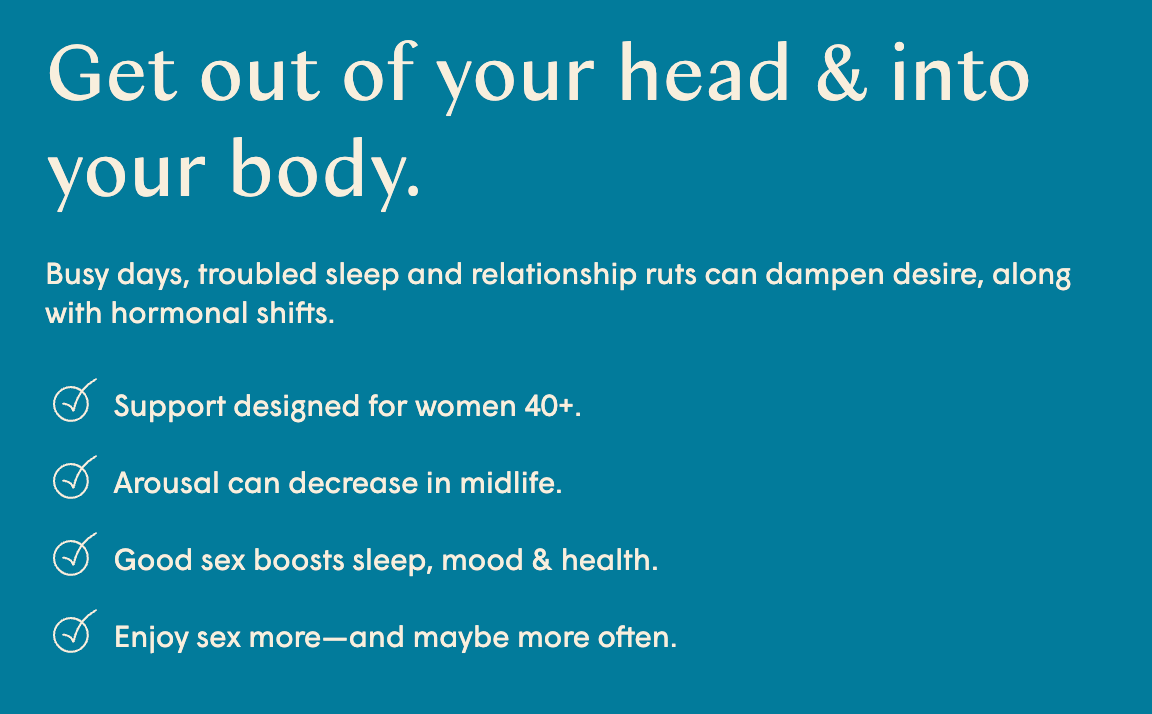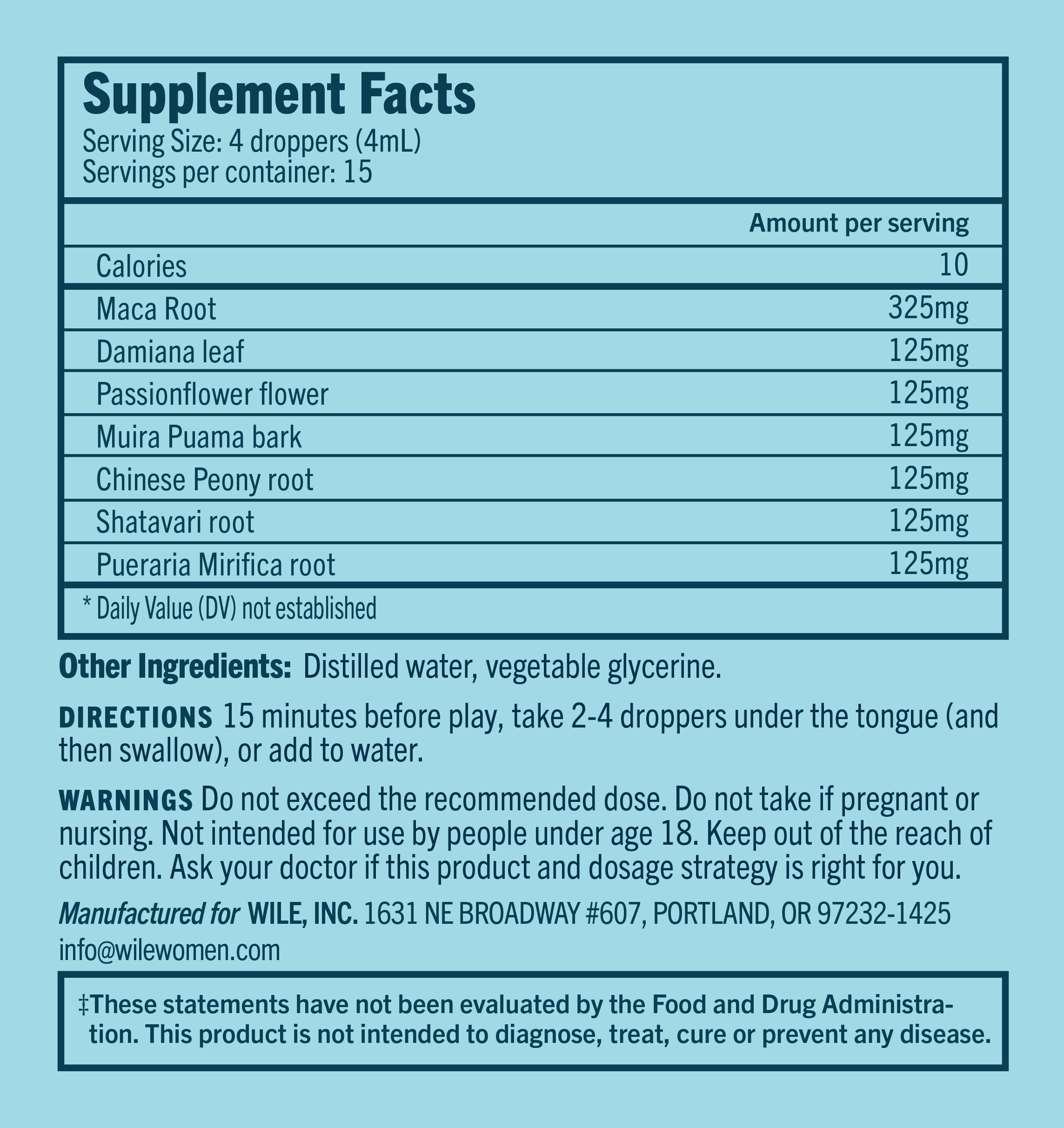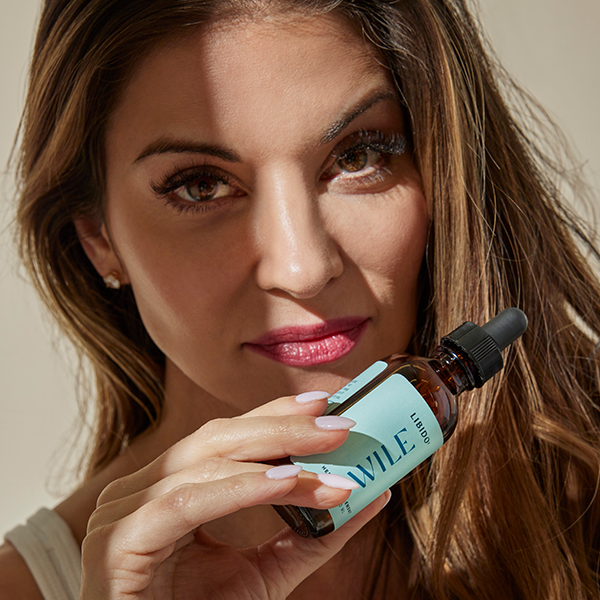 Libido Drops
Clear The Mind
Get out of your head and into your body. Unique pre-play tincture calms the distractions that block our desire, while creating a deeply relaxed, receptive state of body and mind. Designed by a naturopathic physician with maca and other plant ingredients. Center your pleasure.
15 day supply.
• Fast-Acting
• Clinically-Backed
• Non-Sedative
• Vegan
• Naturopathic-Formulated
Benefits

Quiet the mental chatter — Herbs and adaptogens relax the mind and hidden physical tension that keep women from enjoying our full pleasure potential.
Feel present — 5 of 7 factors of female arousal are mental. Clearing the mind and centering the body allows you to be in the moment.
Release yourself — Enjoy sex more and maybe more often, alone or with others.
How To Use

Use at least 15 minutes before you explore to help get and stay in the mood.
Take 4 full droppers under the tongue (and then swallow).
You can also add to a beverage of your choice.
Material/Ingredients

Maca root — 325mg
Damiana leaf — 125mg
Passionflower flower — 125mg
Muira Puama bark — 125mg
Chinese Peony root — 125mg
Shatavari root — 125mg
Pueraria Mirifica root — 50mg

MACA: Long used as a traditional aphrodisiac, energizer and stamina-booster.

DAMIANA: Traditionally used as an aphrodisiac as well as to relax mind and boost mood.

PASSIONFLOWER: So many benefits, soothing worry, boosting focus and calming the body.

MUIRA PUAMA: Brazilian traditional remedy for sexual desire.

CHINESE PEONY: Staple of Traditional Chinese Medicine for women's hormonal balance.

SHATAVARI: An uplifting adaptogen common in Ayurveda to boost desire, response and vaginal vitality.

PUERARIA MIRIFICA: Traditional phytoestrogen "youth" herb often used to support vaginal health.
Take 4 full droppers (½ tsp) 15 minutes before intimacy. Take directly in mouth or under tongue (and then swallow). If preferred, add to water, tea or other beverage.
Tinctures are highly concentrated herbal formulas in liquid form. You can drink or "dropper" them directly into your mouth to get the benefits of the active ingredients even faster than a capsule, gummy or candle as they do not need to be broken down in your stomach. They go directly into your system, particularly if you squirt them under your tongue.
Yes. Our formulas are made up of all natural ingredients and can be used for daily support.
There is no added caffeine, taurine or other stimulants in this product.
We designed Libido to address both sides of female arousal. It mitigates the mental stress and distracted thoughts that often block our arousal and can impact our hormones, too. And it boosts physical arousal, desire and sensation to keep you present in your body and combat the lowered response that can occur during and after perimenopause.