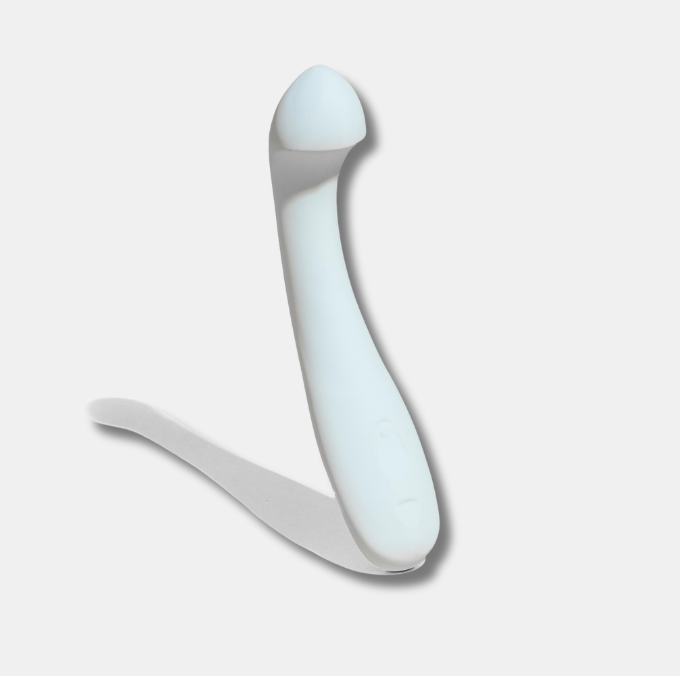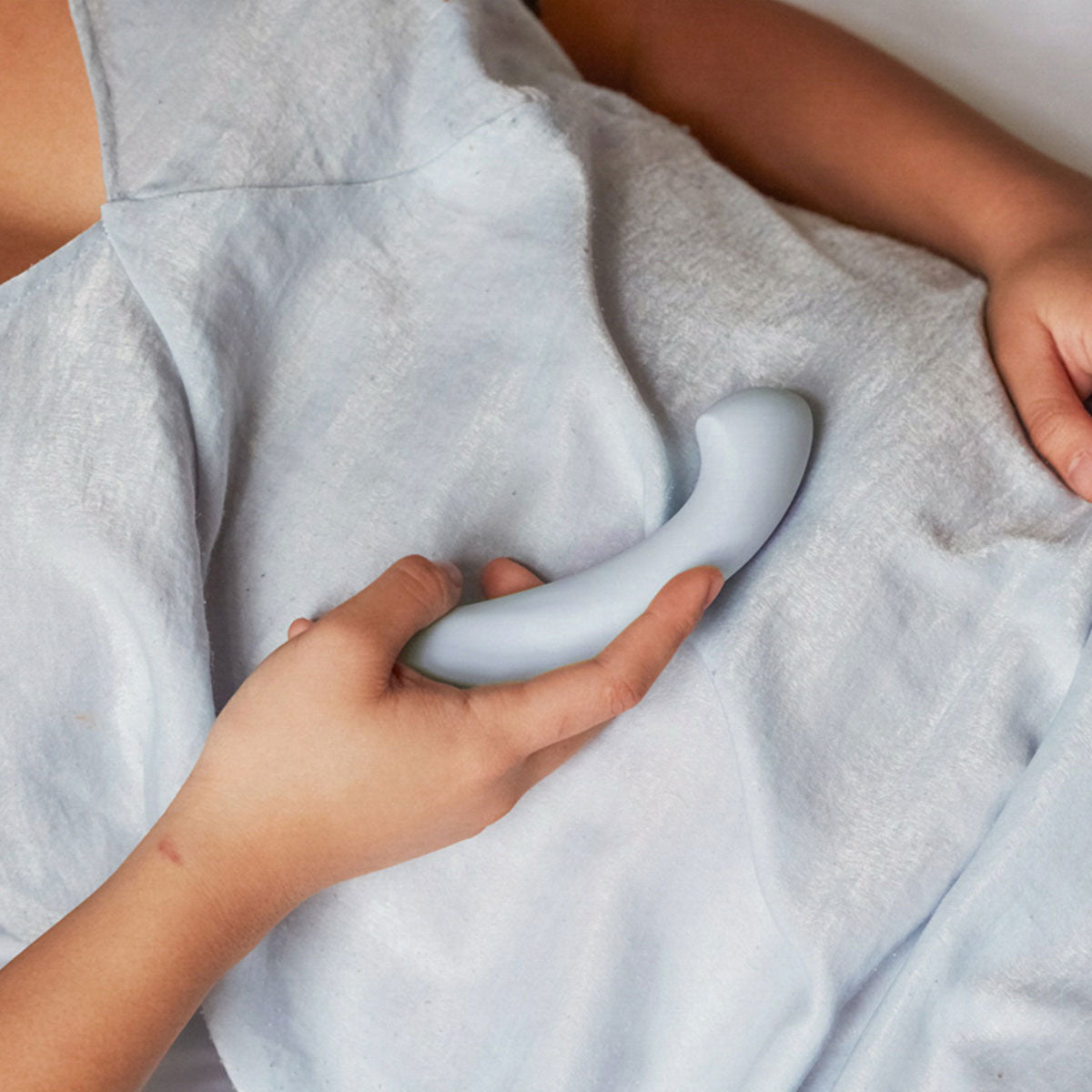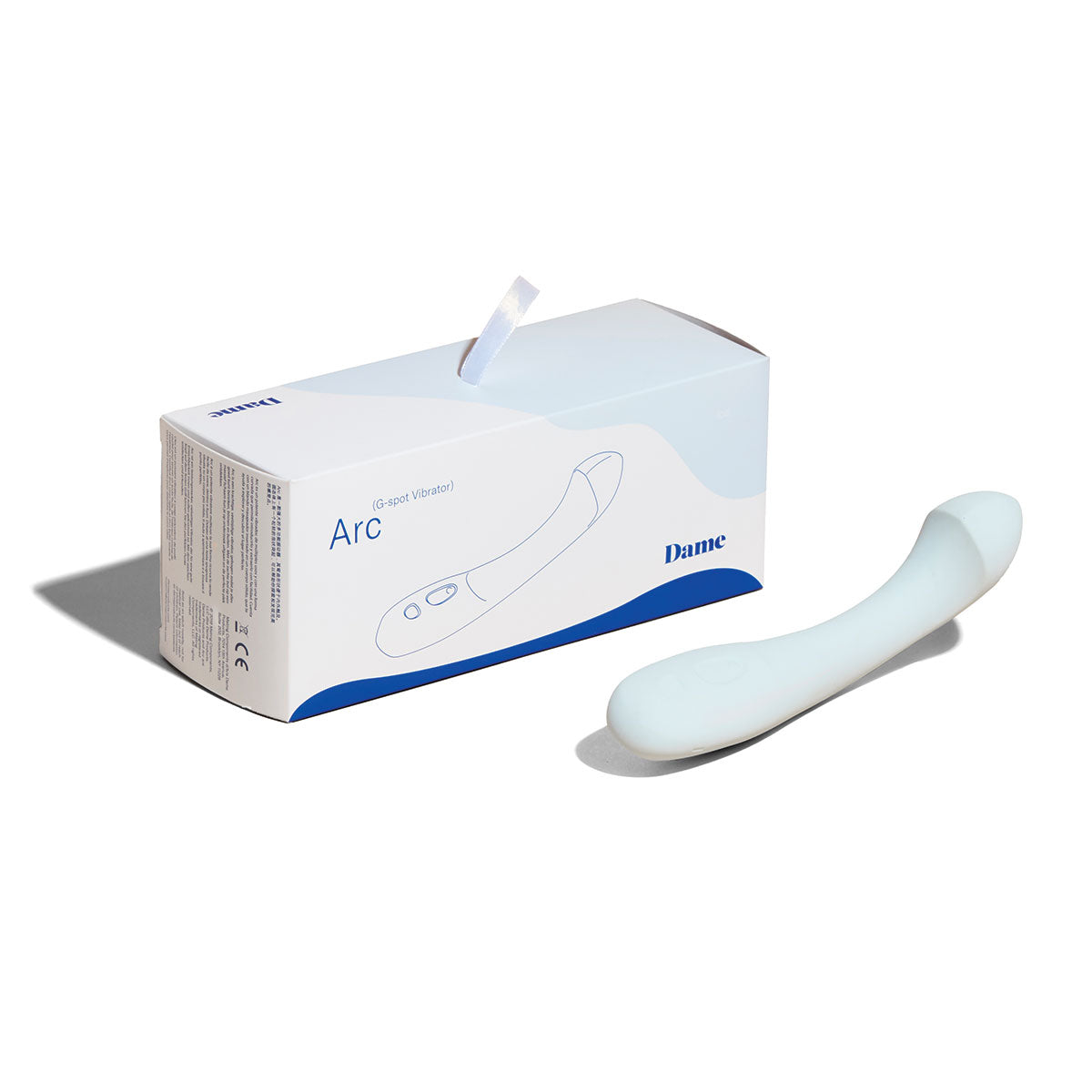 Arc G Spot Vibe
The Trusty Third Wheel
Even if you think you know where your g-spot is, just wait until you rediscover it with Arc. While it may appear to be similar to other wand vibrators when you see its curved, soft-yet-firm rigid tip, you realize this isn't your typical toy, expanding on all kinds of pleasure possibilities. 
• Medical Grade Silicone
• USB Charger
• Travel Friendly
• Bendy
Benefits

Medical-Grade silicone

Waterproof

5 intensity levels and 5 patterns

Bendable body

Travel friendly

Magnetic USB rechargeable

3 year warranty

The soft bulb makes it easy to put in, and, well, you know the rest - that's for you to dive into as deeply as you want! And with five modes of intensity and vibration, you'll find different ways to have fun, solo or with a partner.
How To Use

Using Arc:

Arc should be fully charged before being used.
One button on Arc controls the power and patterns, and the other controls the intensity.
Hold the power button to turn Arc on or off, and press to cycle through the patterns.
You can change the intensity by holding the other button for a steady change or pressing the button for a step-by-step change.

Travel Mode:

To turn on Travel Mode, hold the power button for 10 seconds. During those 10 seconds, the LED will blink, and at the end, it will flash red.
Arc can't be turned on accidentally while in Travel Mode.
Plug in Arc to exit Travel Mode.

Charging Arc:

Arc should be fully charged before being used.
If the battery is low the LED will blink red when the power button is pressed
If it's plugged into a USB hub with other devices, the LED may keep blinking even when it's fully charged.
Material/Ingredients
Warnings

Do not use silicone-based lube with Arc.

Do not clean Arc with products containing alcohol, petroleum, or acetone.

Do not boil, bake, microwave, or clean Pom in the dishwasher.

Do not overbend.

These statements have not been approved by the FDA and are not intended to treat or diagnose any disease. Keep out of reach of children and pets.
FAQs

Does this toy stimulate the clitoris during penetration?
Arc provides internal and external stimulation, depending on how you're using it. But it will not provide clitoral stimulation while inside you.


Is there any latex in this product?

No, Arc is made with medical-grade silicone making it a doctor-approved product with with 100% body-safe materials.


What kind of lube can I use with Arc?

We recommend any water-based lube. We do not recommend using silicone-based lubricants with silicone toys, as they can have a negative reaction with each other.