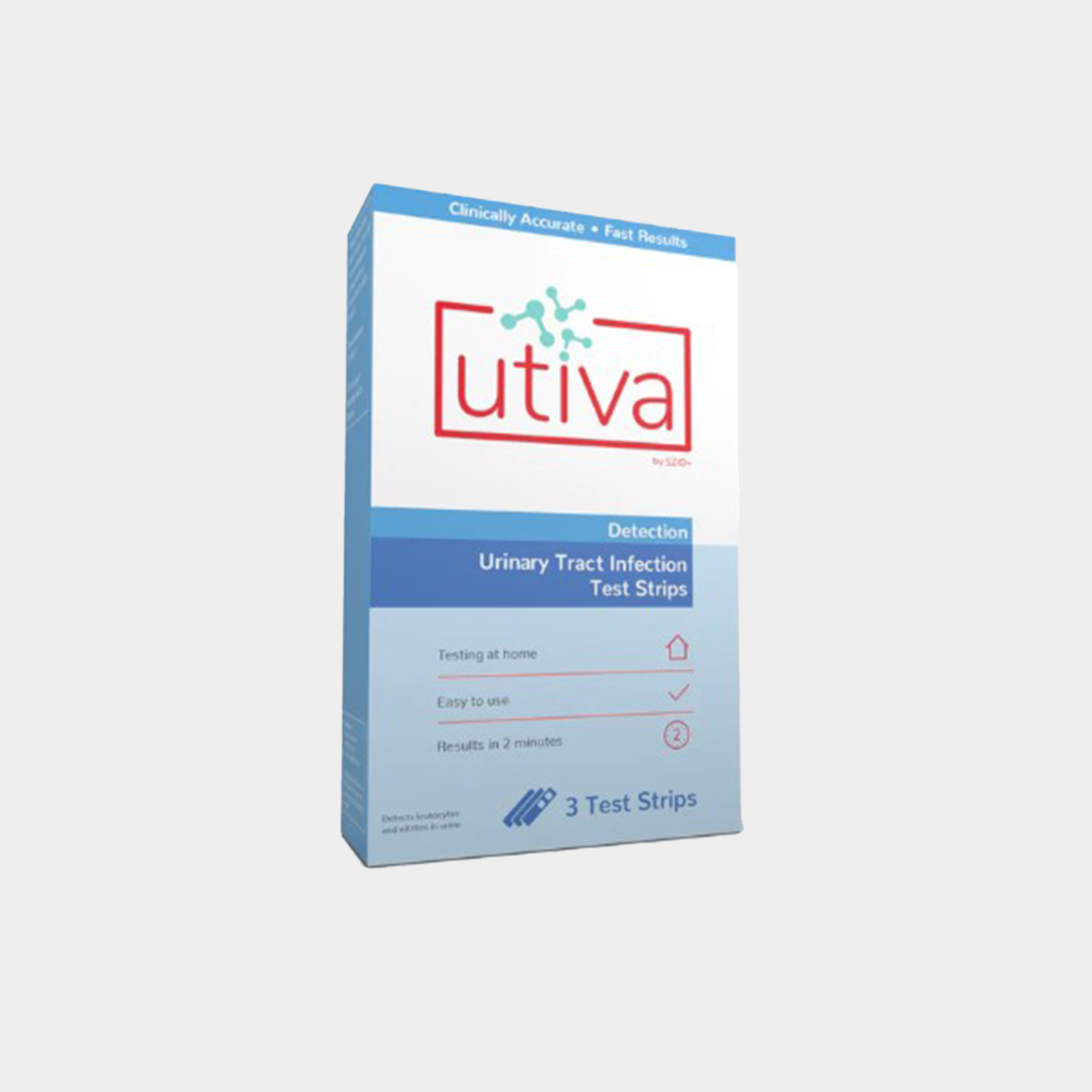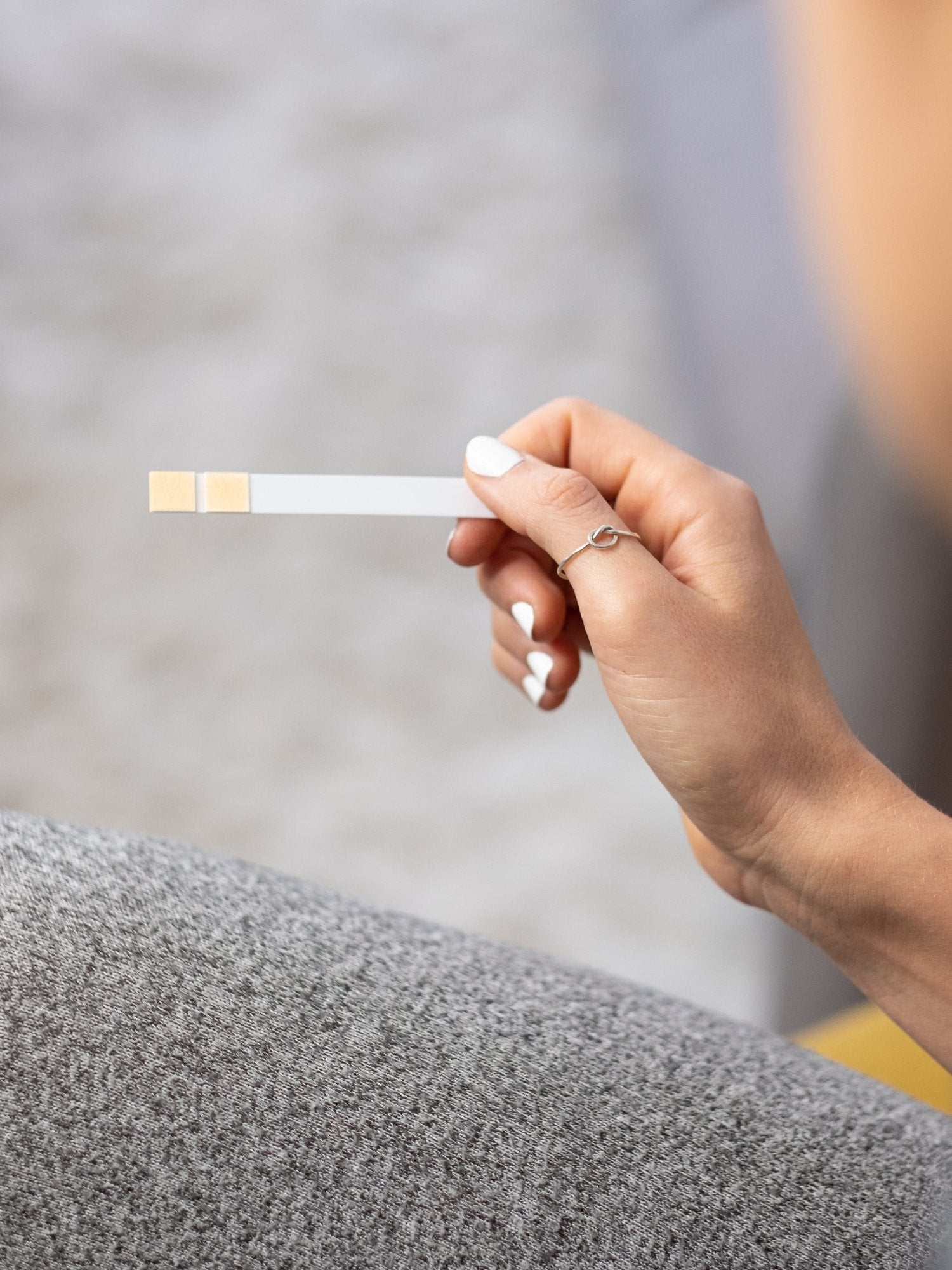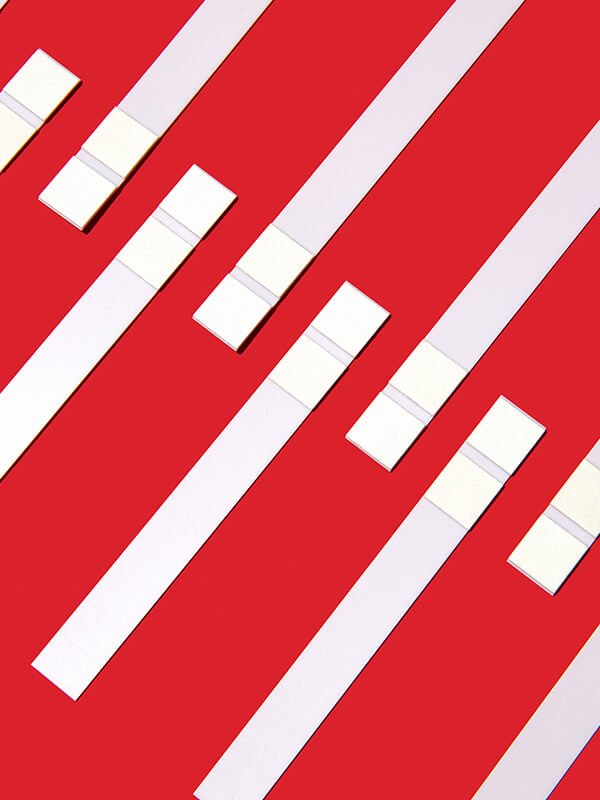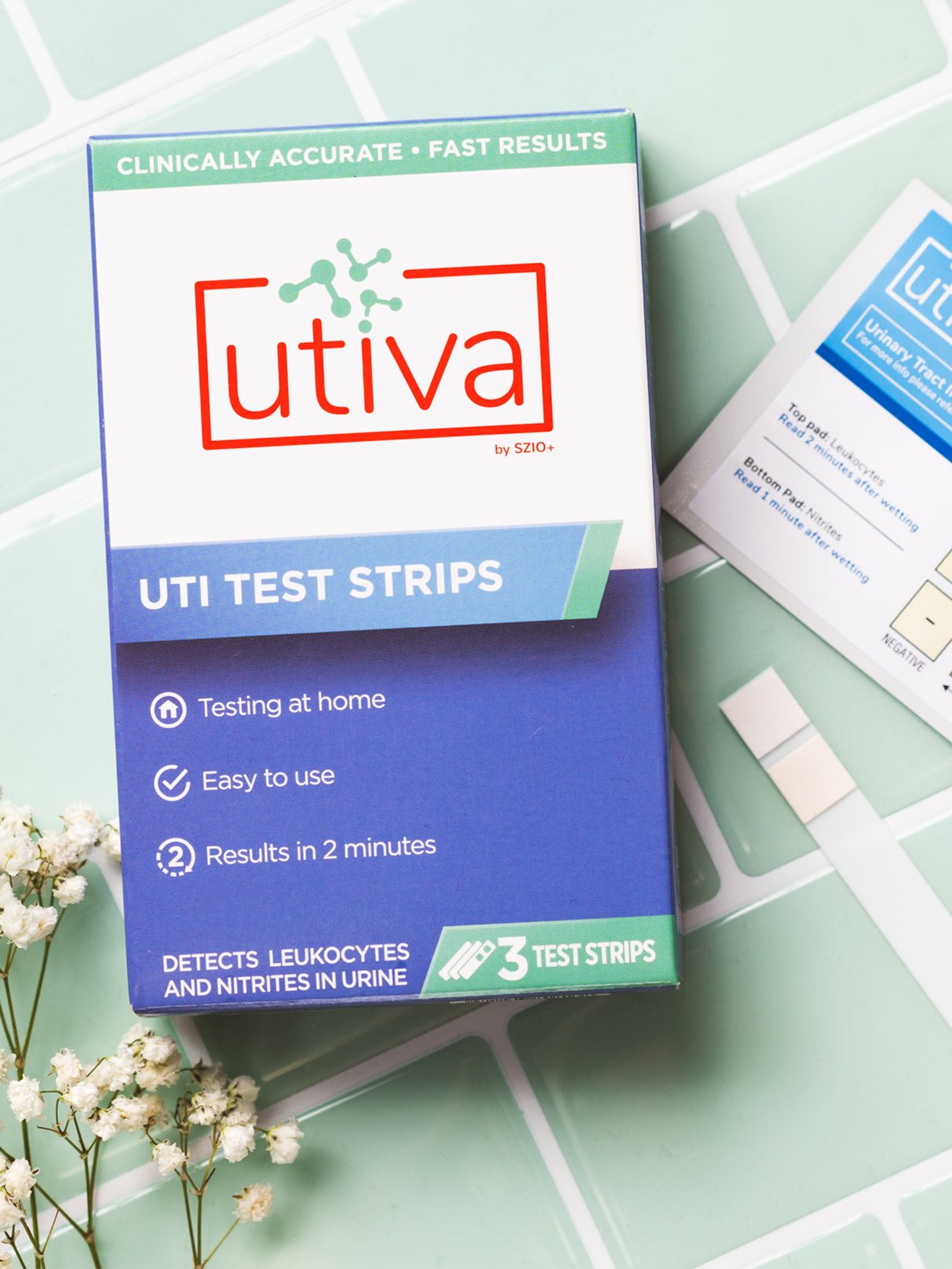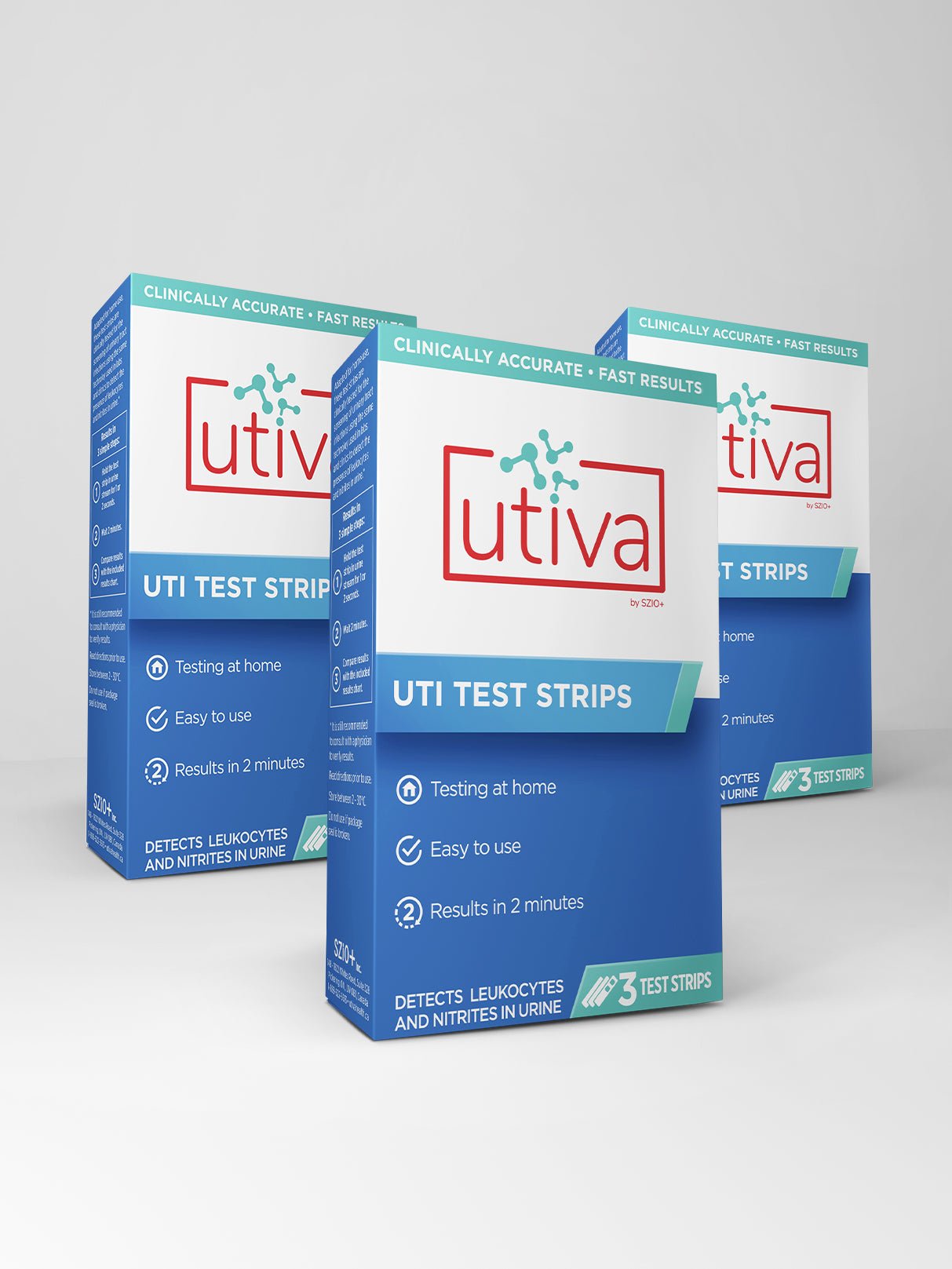 UTI Diagnostic Test Strips & Rapid UTI Detection
Know What's Up
Not sure what is going on down there? Save a visit to the Doctor's office and stock up on this clinically accurate test to discover and screen for early signs of a urinary tract infection. Just pee on the strip and find out within two mins to know what's up down there. Now that's being proactive! 
Quantity: 1 pack includes 3 testing strips.
• Convenient
• Clinically Accurate
• Saves Time
Benefits

The same type of tests that most doctors use in clinic to check for a UTI.

Utiva UTI Test Strips have 3 tests in one box. Easy to carry when traveling.

Self-testing is simple and convenient. Provides results in just 2 minutes.
How To Use

Pee in a cup and place the strips inside. See clinically accurate results within 2 mins.
he UTI test strips are straightforward and simple to use for screening a UTI at home. It is best to use it just if you have any of the UTI symptoms. If you get a positive test, you must see your doctor right away. However, if you have symptoms despite a negative test, we still recommend that you visit a healthcare professional.
The Utiva UTI test strips are clinically proven to be accurate. These fast tests are comparable to those used by certain clinics to check for a UTI before performing a urine culture. The UTI test strips' results were compared to those of another commercial test. The study found that the Leukocyte test is 94.4% accurate and the Nitrite test is 98.4% accurate.
Yes, the first morning urine is the optimum time to perform the test. If that is not possible due to when the UTI symptoms appear, you can do this UTI test at any time of day. Avoid taking the UTI test during your menstrual cycle.
Yes. Under certain circumstances, you may receive a negative test result despite having a UTI. This can happen if your UTI is caused by bacteria that does not convert nitrate to nitrite, if urine has not been kept in the bladder for more than 4 hours, if you are taking antibiotics, or if your diet does not contain nitrates.
Absolutely! Utiva UTI Test Strips can be used by anyone.