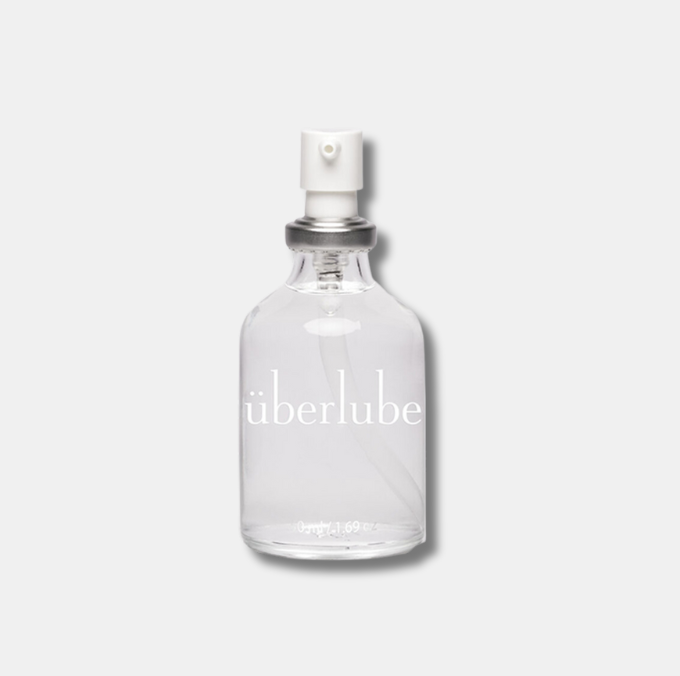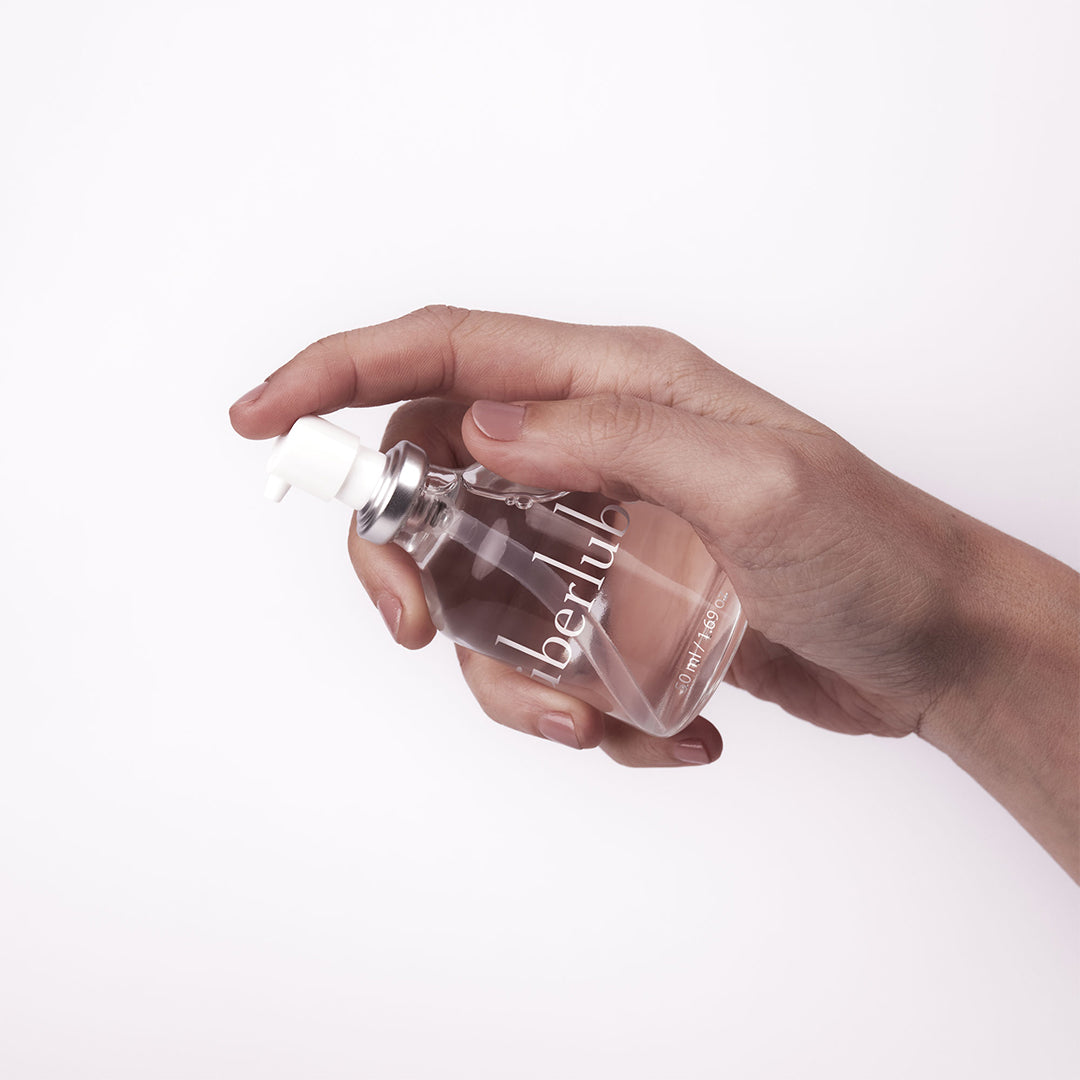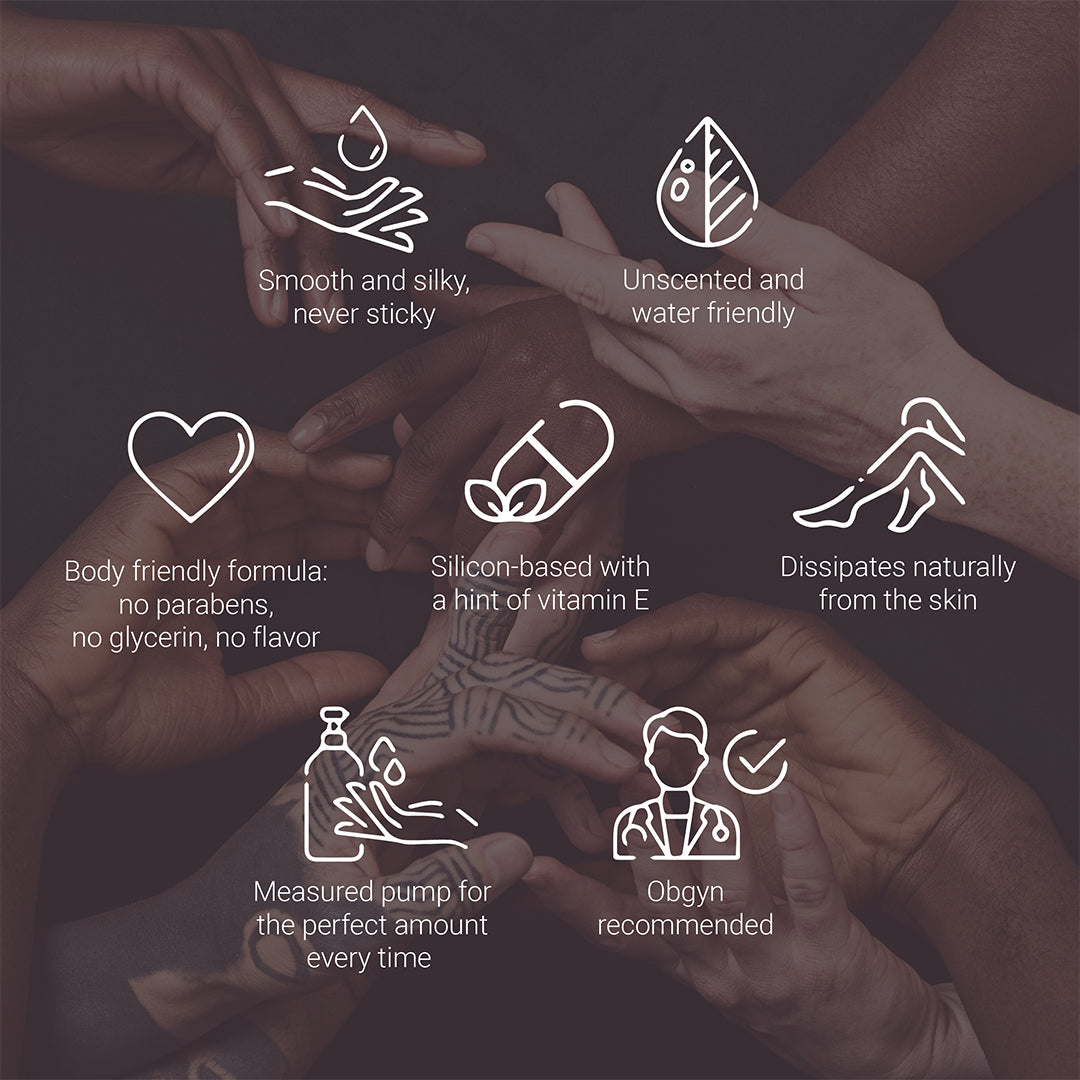 Überlube
The Slipperiest Water Slide
Glide into the day and into your partner seamlessly with a silicone-based lubricant. Designed to be non-sticky, latex safe, and drizzled with Vitamin E, Überlube is an all time favorite for humans everywhere with curious spirits and wild intentions. Kickstart your experiments of novel positions, friction free!
• Doctor-Approved
• Vaginal-Safe
• BIPOC-Tested
Benefits

Odorless & Tasteless

Doesn't Get Sticky or Leave Residue

Glycerine & Paraben-Free

Latex-Safe (ie. safe for condoms & dental dams)

Feels 100% Natural

Silicone based lubricant
How To Use

Usage: Pump the lubricant into your hand and apply to your intimate areas. Starts with two or three pumps and experience the glide. Überlube is concentrated and super-effective, so a little bit goes a long way.

Shelf life: See the packaging for more information.
Material/Ingredients

Dimethicone, Dimethiconol, Cyclomethicone, Tocopheryl Acetate (Vitamin E)
Warnings

If irritation occurs, discontinue use and seek medical advice. Keep out of reach of children.

These statements have not been approved by the FDA and are not intended to treat or diagnose any disease. Keep out of reach of children and pets.
FAQs

1) Is überlube safe to use while I am trying to become pregnant?
No, überlube has not been tested for fertility and is not recommended when trying to become pregnant.

2) Are there ingredients that can cause an allergic reaction?
Überlube is silicone-based, and silicone allergies are rare. Überlube also has no added ingredients like scents, flavors, or spermicides, which are often the types of ingredients that often cause irritation and reactions.

3) Is it safe to use for oral sex?
Go right ahead it's OK, small amounts of überlube are ingestible. Stephen the inventor of überlube drank a shot glass full and he's still around.