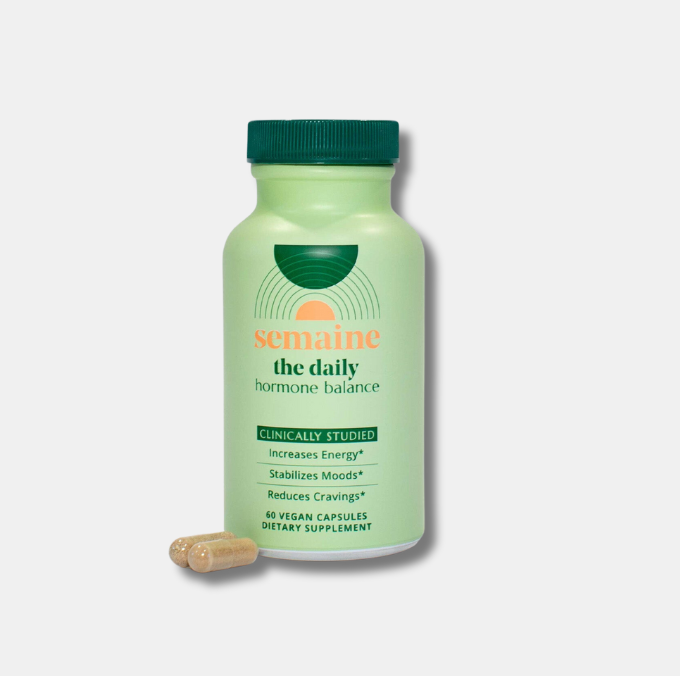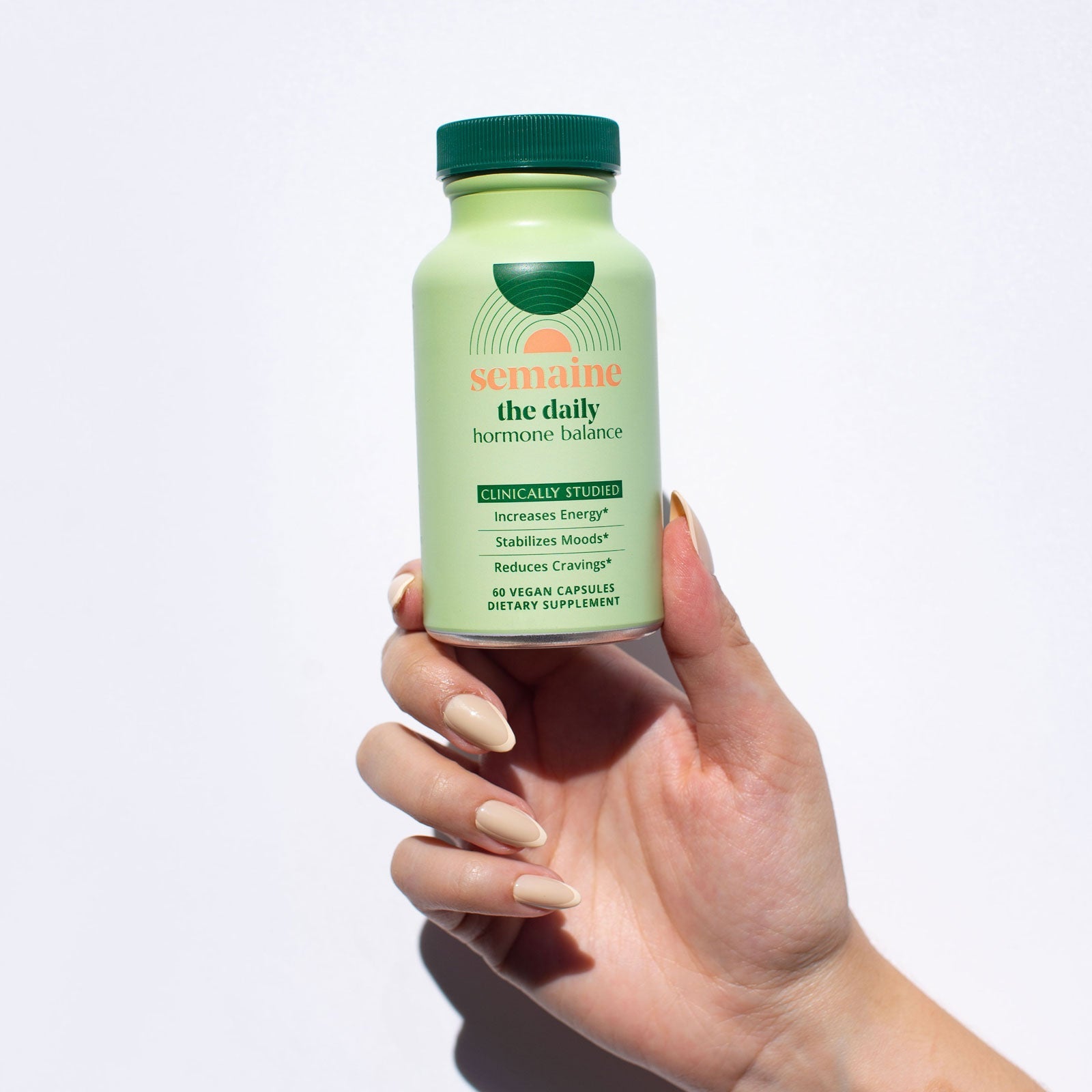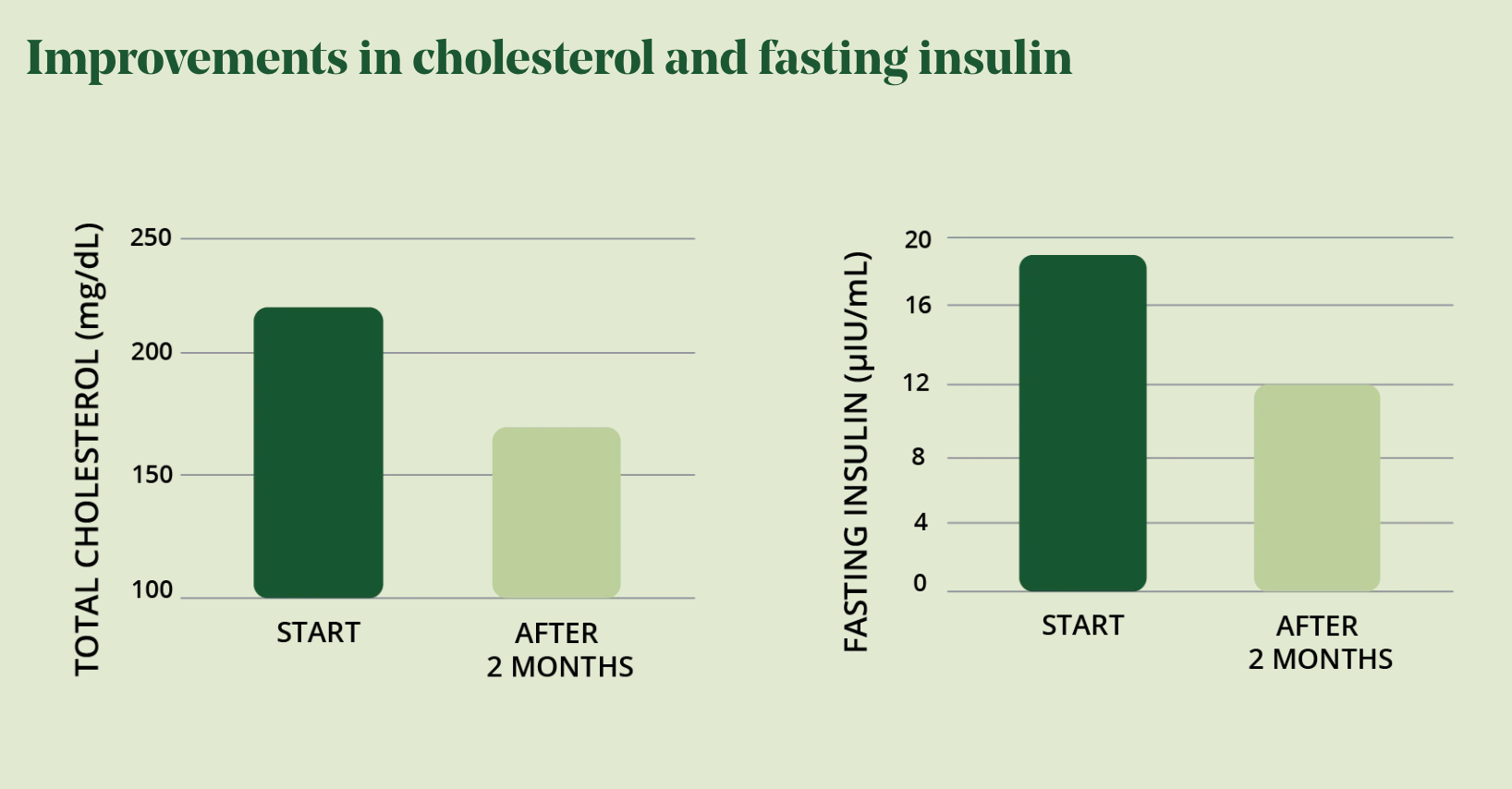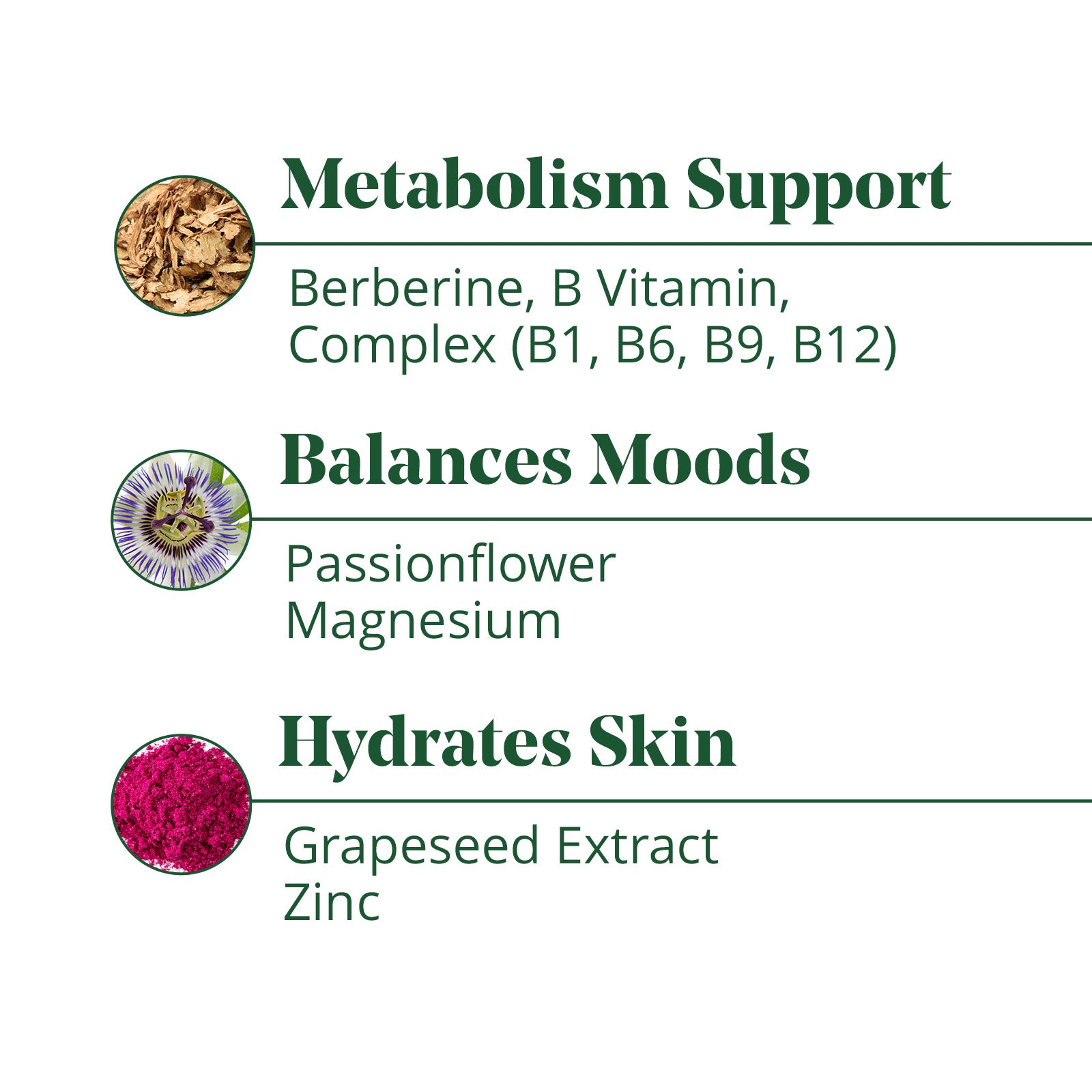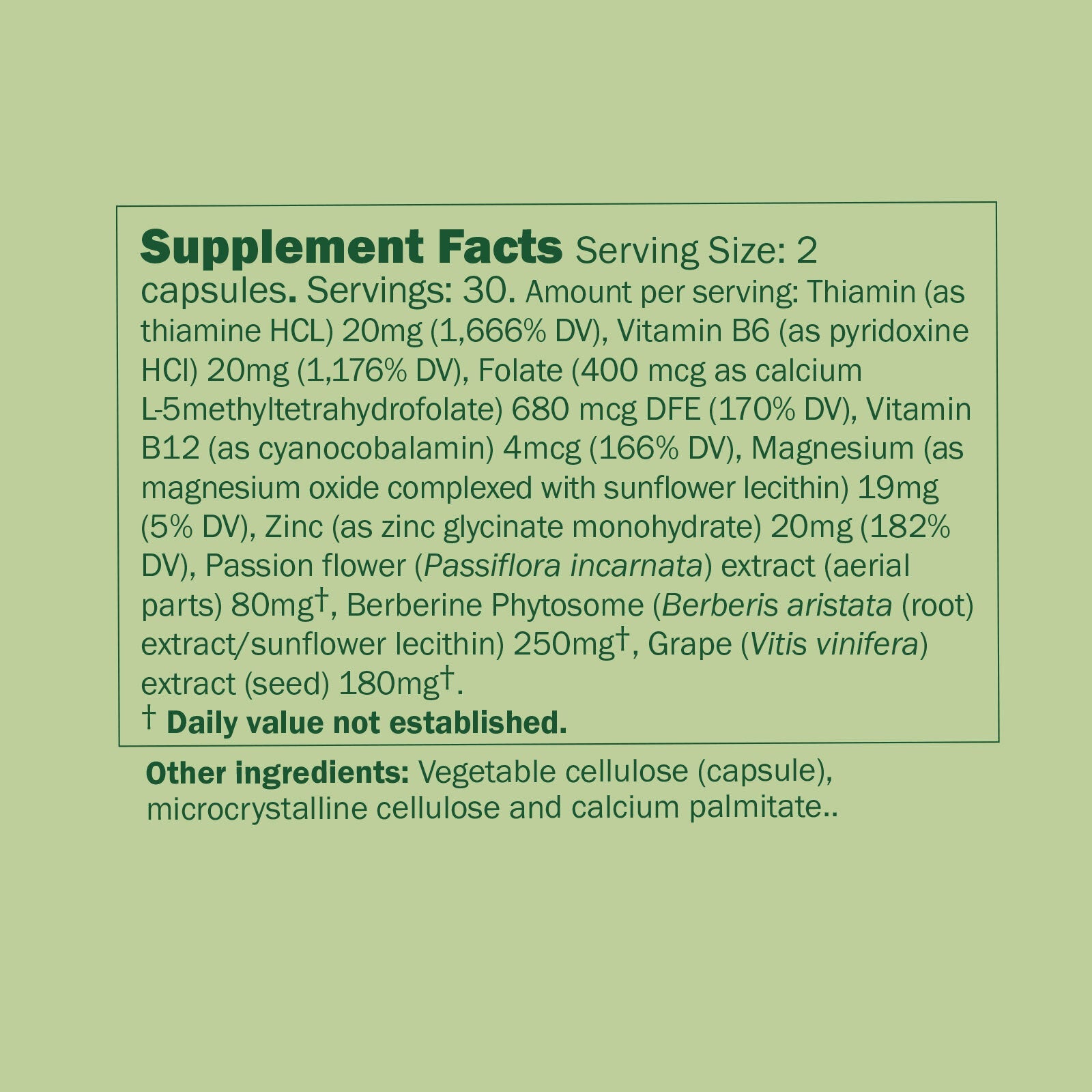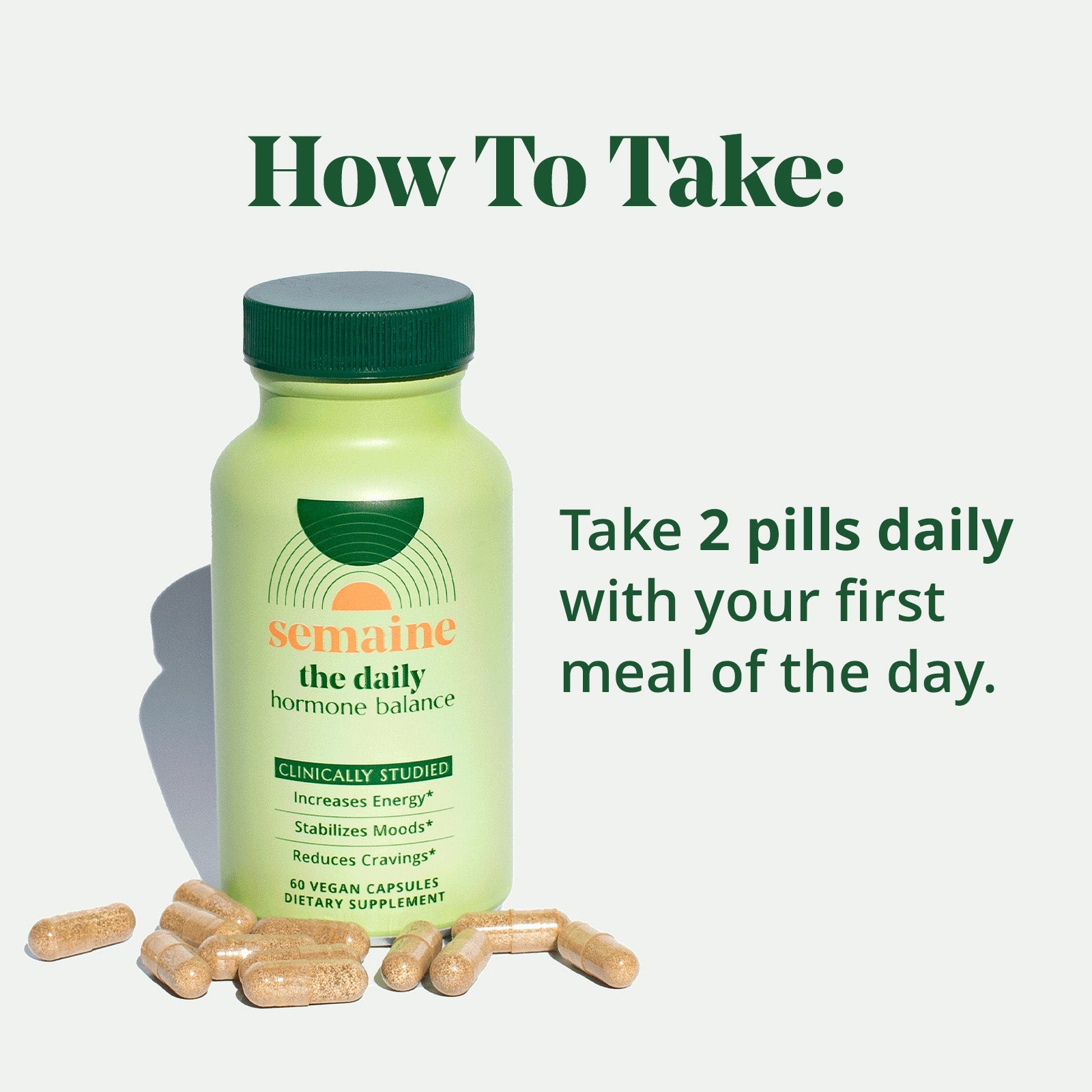 The Daily
Hormone Balance
It's not you, it's your hormones. The Daily is a clinically studied hormone-balancing multivitamin designed to promote metabolic health, boost mood, hydrate skin, and curb cravings for any life stage.*
• Doctor-Formulated
• Clinically Studied
• Natural Solution
• Hormone Free
• PMS Mood Booster
Benefits

Clear skin
Better mood
Less cravings
More energy
How To Use

Take 2 pills daily with food.
Material/Ingredients

Ingredients include:

Berberine

Traditionally used in Asia for thousands of years to help support healthy blood sugar response.

Vitamin B Complex

Vitamins B1, B6, B9, and B12 support healthy cell metabolism and functioning, providing you more energy.

Grape Seed

A powerful antioxidant that helps support healthy cholesterol levels and reduce oxidative stress.

Passionflower

A wildflower widely used by indigenous Americans to help with anxiety and promote calming.

Magnesium

Relaxes muscles and helps our body respond to food and to maintain healthy blood sugar levels.

Zinc

Helps improve blood sugar levels and mood, and can help regulate the amount of oil on our skin.
Restoring hormone balance can take a little bit of time, but most customers begin noticing improvements in skin, mood and energy within 4 weeks. The biggest results will take 12-16 weeks, however.
Did you know that most of what we know about acne is wrong? When your metabolic hormones are out of sync, your body doesn't process energy properly, and that stress can show up in breakouts.
Having un-balanced metabolic hormones puts extra stress on our bodies. And that stress can eventually take its toll on our moods. Healthy blood sugar levels are linked with better moods.
Yes you can! They help in different ways and are the perfect combination if you struggle with unbalanced hormones and period discomfort.