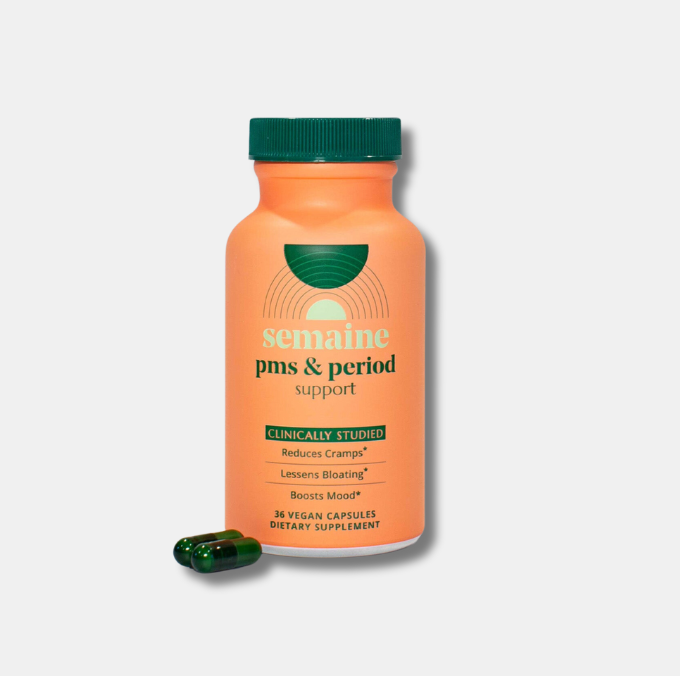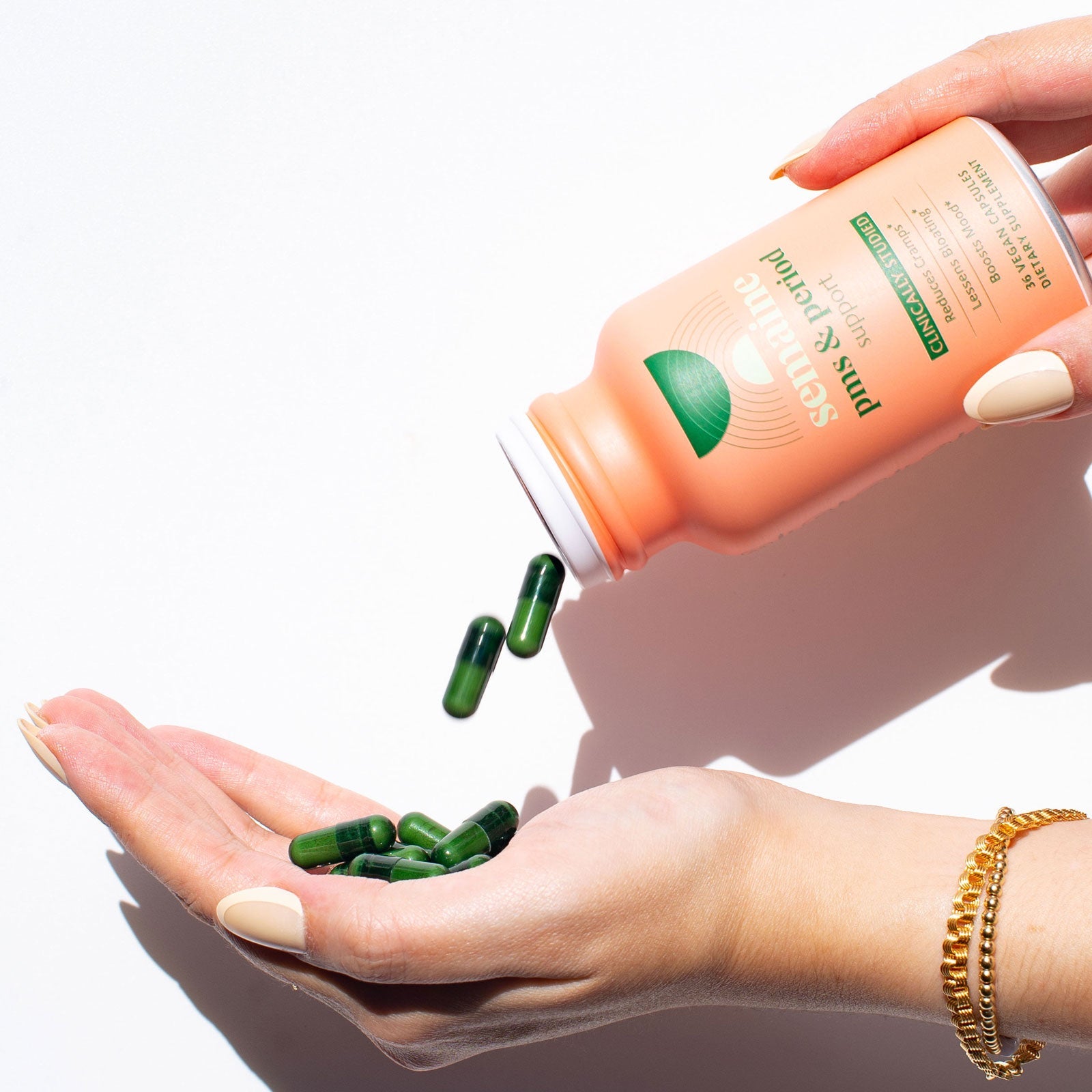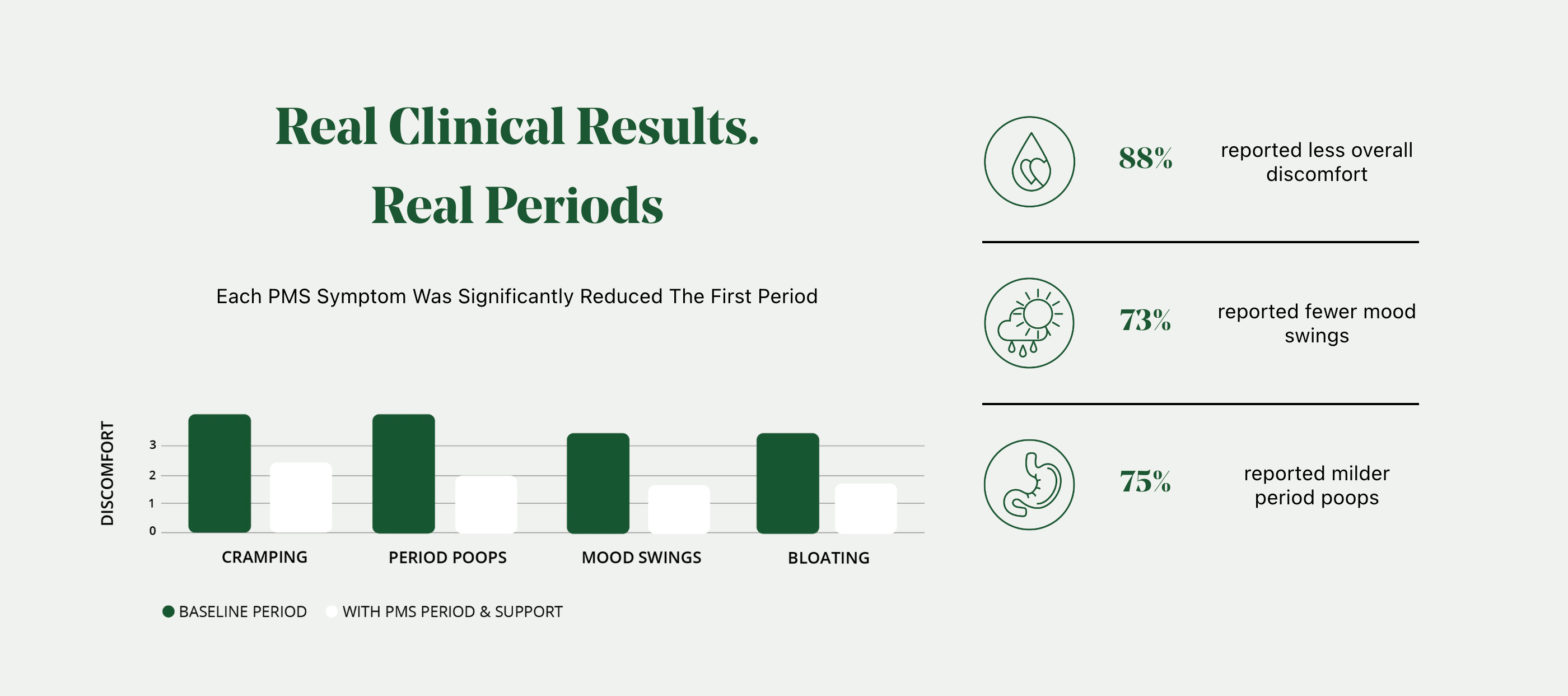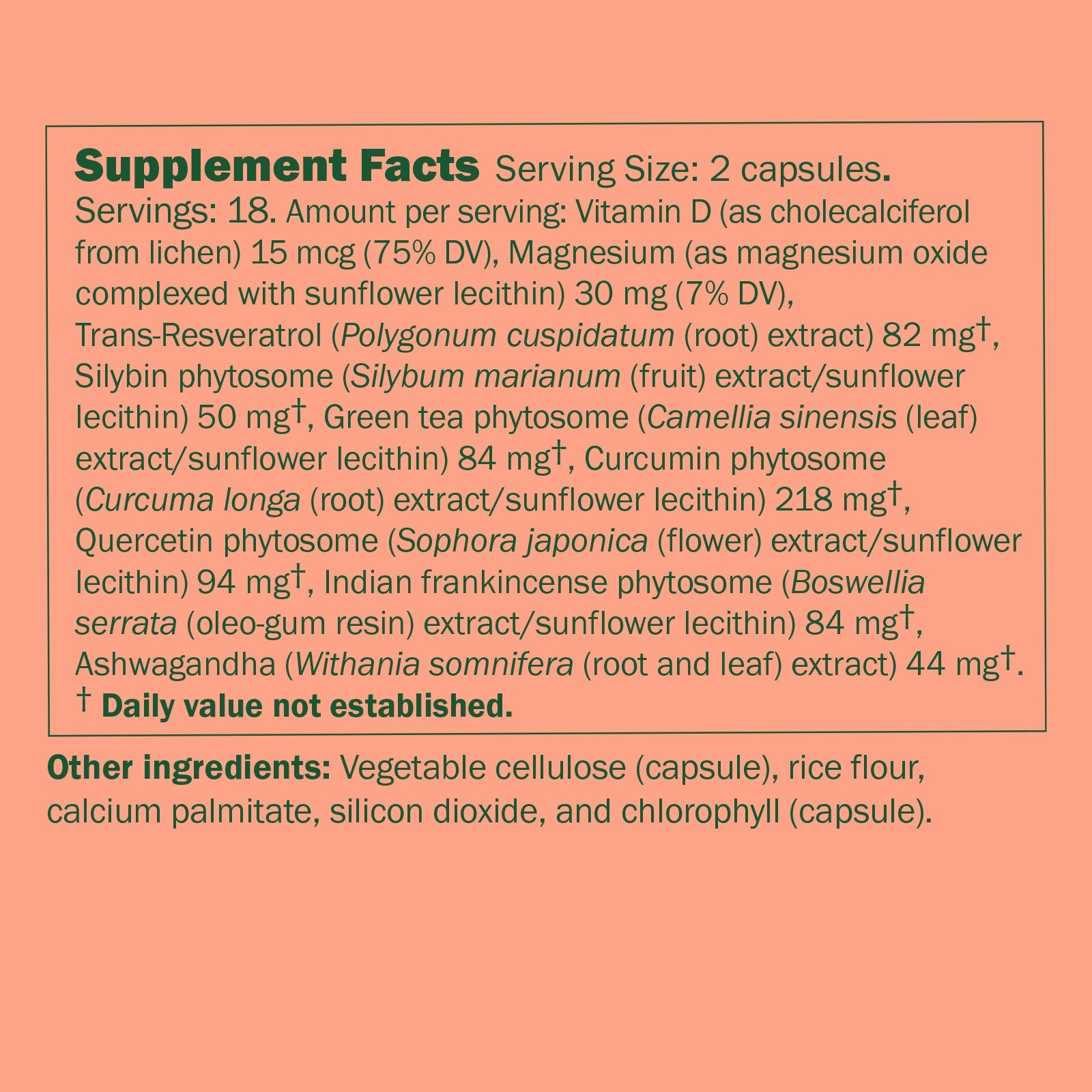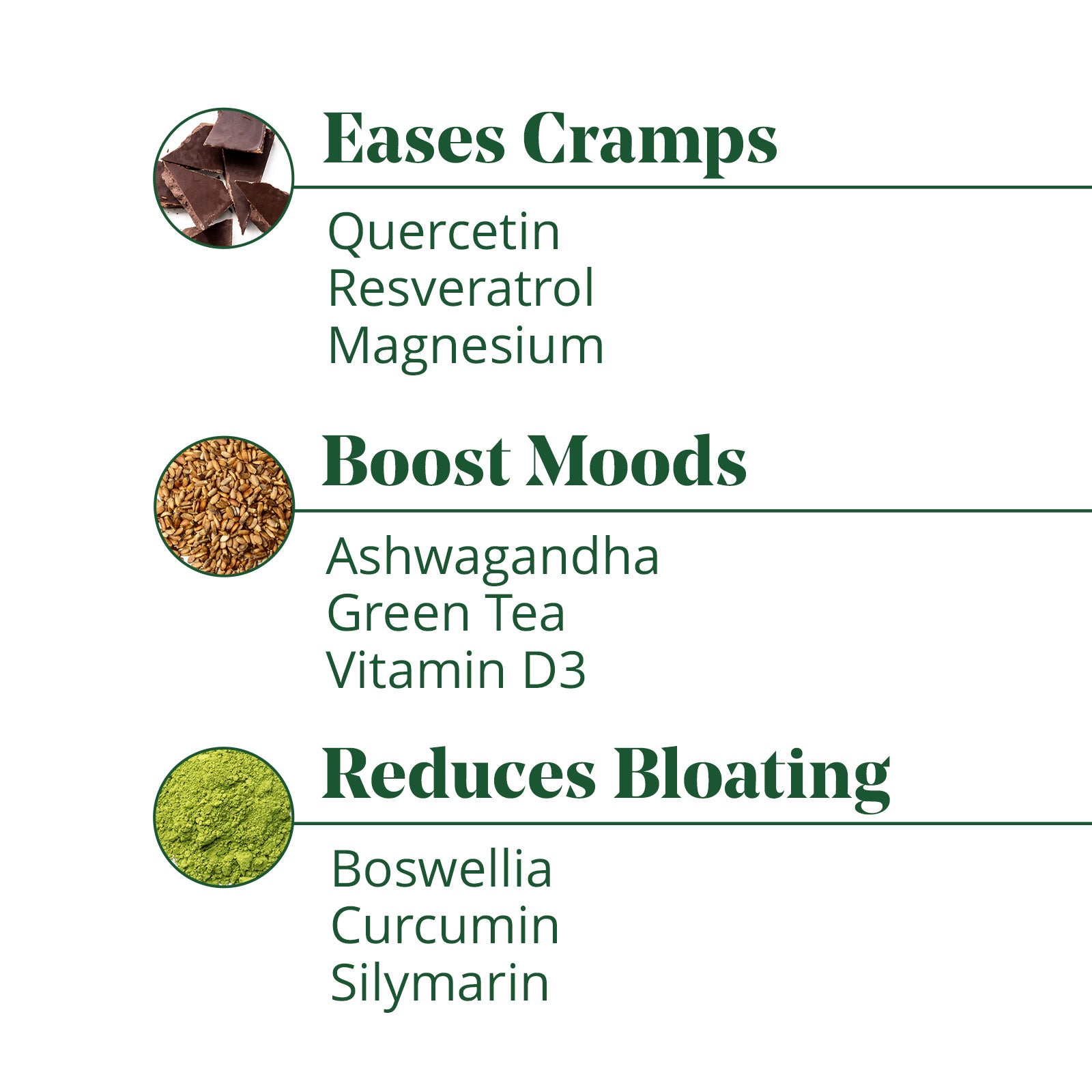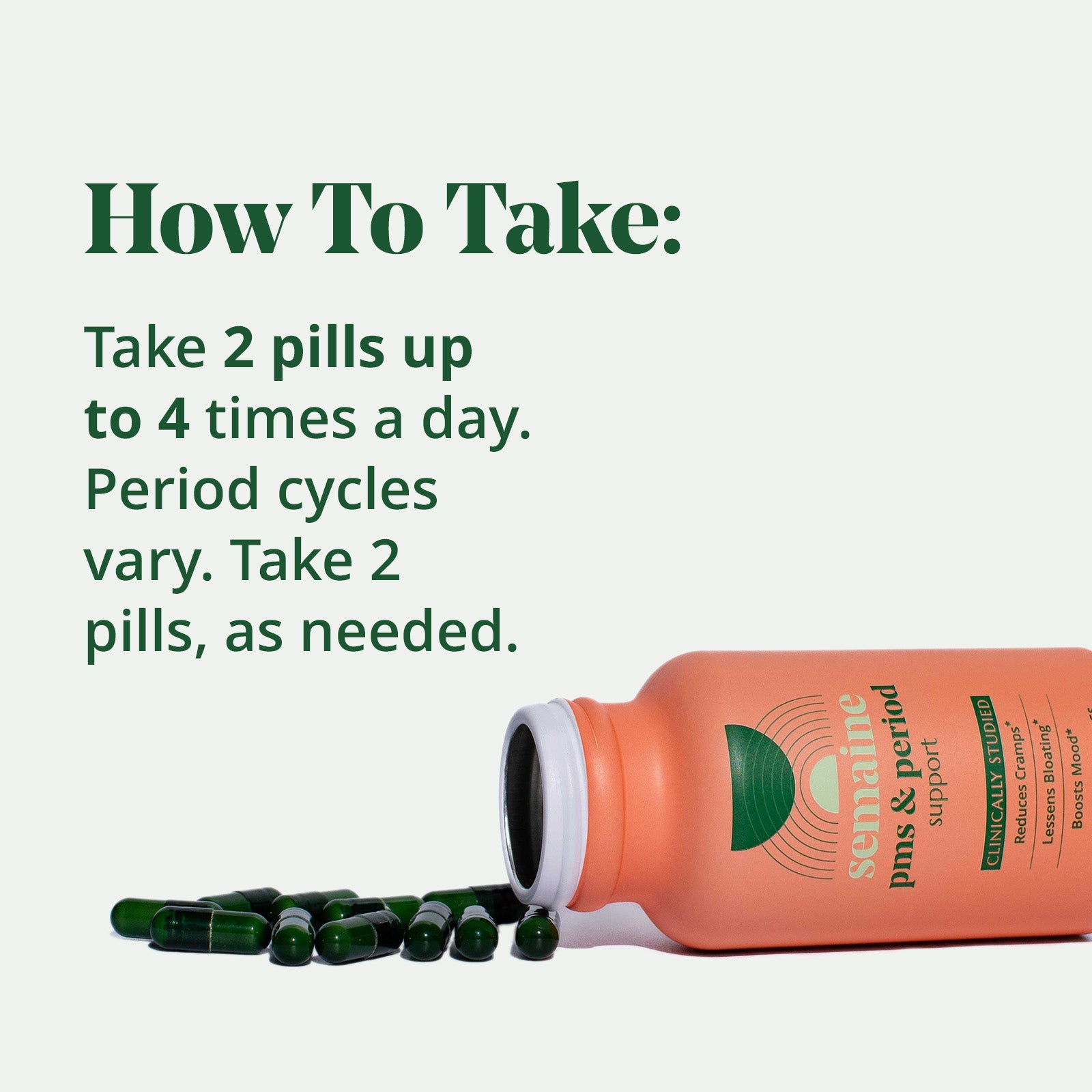 PMS & Period Support
Natural Relief
Doctor-formulated and clinically studied to alleviate menstrual symptoms such as mood swings, bloating, and cramps.* Take as needed for rapid relief.
• Doctor-Formulated
• Clinically Studied
• Natural Solution
• Reduces Bloating
• Less Cramping
• Better Mood
Benefits

Perfect for real humans with mood swings, bloating, bad cramps and PMS. Take it just when you need to. Before your period for mood swings, or during your period for bloating and cramps.

Reduces bloating
Lessens cramps
More energy
Better mood
Vegan
Gluten free
Soy Free
Hormone Free
Non-GMO
Made is USA
How To Use

Take 2 pills at a time as needed, up to 4 times a day.

Start when you feel your symptoms starting. This could be the week before if your biggest symptoms are mood swings, or at the start of your period if bloating is your biggest symptom.
Material/Ingredients

Ingredients include:

Ashwagandha

Used for millennia in ayurvedic medicine to help lower stress, reduce anxiety and improve mood.

Boswellia

Helps your body respond to inflammation and eases cramping in your uterus and intestines.

Curcumin

A potent antioxidant that helps reduce inflammation, lessen mood swings, and soothes intestines.

Green Tea

The active component in green tea is caffeine free and provides energy and clarity without the buzz.

Magnesium

Relaxes muscles and helps our body respond to food and to maintain healthy blood sugar levels.

Quercetin

Helps balance histamine levels and increase the effectiveness of other supplements.

Resveratrol

An antioxidant found in red wine and chocolate that helps decrease oxidative stress.

Silymarin

This active component in milk thistle supports your liver, key to a healthy menstrual cycle.

Vitamin D3

Needed for healthy and less painful periods and often something we're deficient in.
Take 2 pills the moment you feel your first cramp, feel your moody dip, or start feeling bloated. Based on the severity of your symptoms take up to 4 doses a day. The earlier you can get on top of your symptoms (especially inflammation which plays a part in mood, pain levels and bloating), the better the results. Can be taken with or without food.
Take 2 pills up to 4 times a day during your period. Listen to your body, and take as and when you need it throughout the day. For instance: take 2 pills first thing in the morning, at lunch, at dinner and then before bed if you have more severe symptoms. Less severe symptoms, you can take one dose in the morning and one at night.
Toward the end of your period, you can taper off the number of doses you take each day or just stop taking PMS & Period Support once you are no longer bleeding. Happy end of your period! You made it!