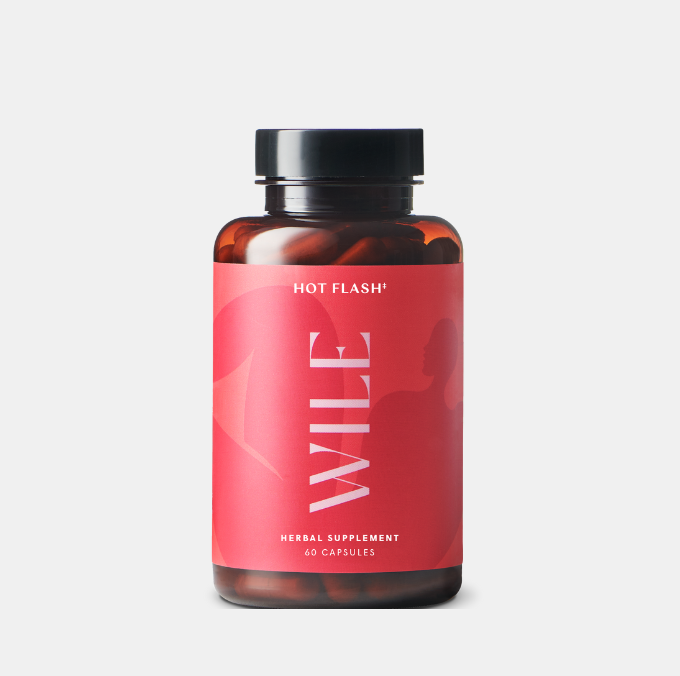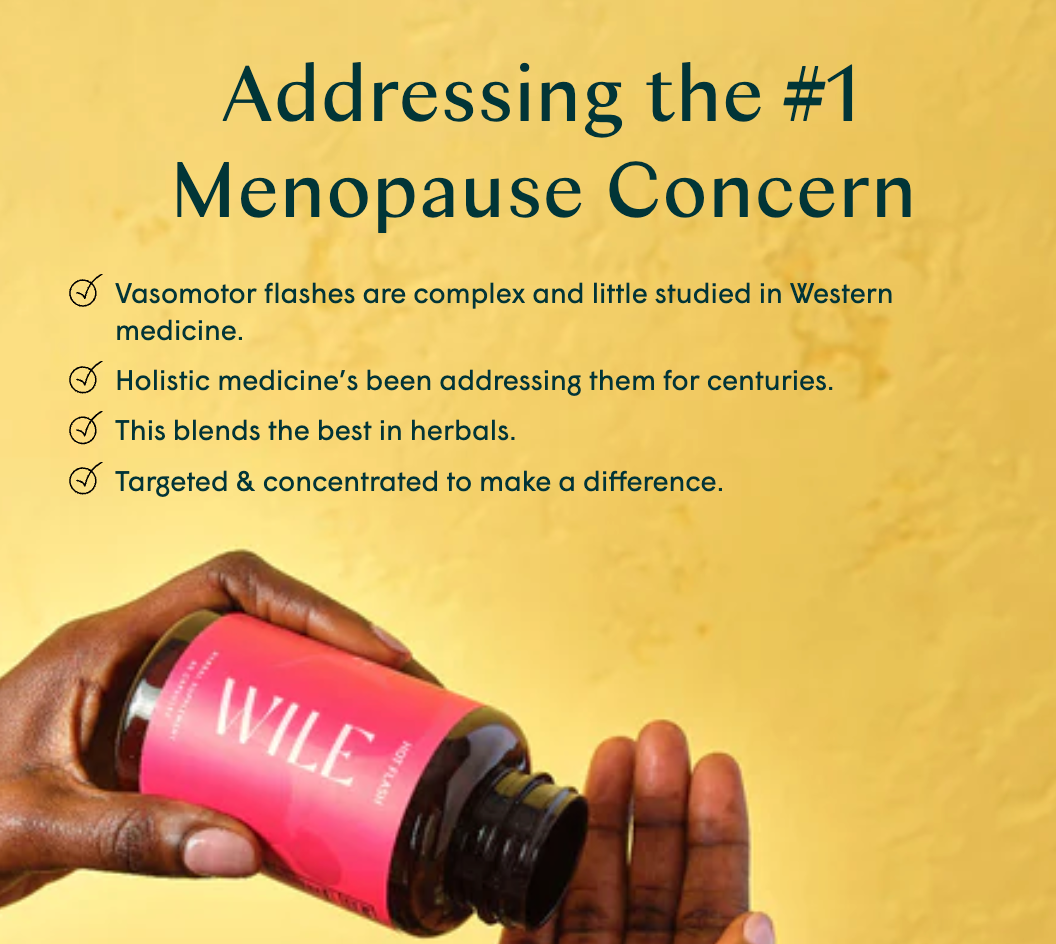 Hot Flash
A Natural Approach
Reduce the severity, frequency and duration of hot flashes and night sweats. These vasomotor issues often endure 5-10+ years pre- and post-menopause.
30 day supply.
• Results in 1-3 Months
• Clinically-Backed
• Vegan
• Naturopathic Formulated
• No Artificial Ingredients
• Feel the effects in 30 days.
Benefits

100% plant-based supplement focused solely on hot flashes, the #1 issue to plague perimenopausal and even post-menopausal women.

Reduce the frequency, length, and severity of hot flash symptoms and night sweats.
Ease the unwanted effects that come with them.
Significantly reduced the occurrence and severity of hot flashes.
Significantly improved overall quality of life measurements during menopause transition.
Contains Hops extract 8-Prenylnaringenin, one of the most potent phytoestrogens currently known.
How To Use

As a dietary supplement, take 1 capsule twice daily with food, or as recommended by a healthcare professional.

Safe to use long-term.

Feel the effects in 30 days.
See Full benefits in 2-3 months.
Pair with Wile Perimenopause Support for even better results.
Safe for long-term use. Hot flashes can occur for 10+ years.
Material/Ingredients

Sage leaf extract—415mg
Chaste tree fruit extract—250mg
Hops inflorescence extract–85mg
Kudzu root–25mg

HOPS: Shown to decrease hot flashes and night sweats in numerous studies.

SAGE: Shown to reduce hot flashes by 50% within 4 weeks and by 64% in 8 weeks in a 2011 study.

KUDZU: The go-to in Traditional Chinese Medicine for vasomotor symptoms, now backed by clinical trials.

CHASTE TREE FRUIT: Shown in clinical studies as well as traditional use to reduce hot flashes and night sweats.
Yes. Our formulas are made up of all natural ingredients and can be used for daily support whether you are menopausal or not.
While everyone is unique, expect some benefits within the first 30 days with improvements building at 60 to 90 days. Within 3 months, your body will be getting the full benefits, maintained with ongoing daily use. This is typical of natural supplement which have a progressive, cumulative way of working with the body.
Studies to support ingredients:
Zeidabadi A, Yazdanpanahi Z, Dabbaghmanesh MH, Sasani MR, Emamghoreishi M, Akbarzadeh M. The effect of Salvia officinalis extract on symptoms of flushing, night sweat, sleep disorders, and score of forgetfulness in postmenopausal women. J Family Med Prim Care. 2020;9(2):1086-1092.
Heyerick A, Vervarcke S, Depypere H, Bracke M, De Keukeleire D. A first prospective, randomized, double-blind, placebo-controlled study on the use of a standardized hop extract to alleviate menopausal discomforts. Maturitas. 2006;54(2):164-175.
Csupor D et al. Complement Ther Med 2019;47:102190 (PMID: 31780016)
Virojchaiwong P, Suvithayasiri V, Itharat A. Comparison of Pueraria mirifica 25 and 50 mg for menopausal symptoms. Arch Gynecol Obstet. 2011;284(2):411-419.