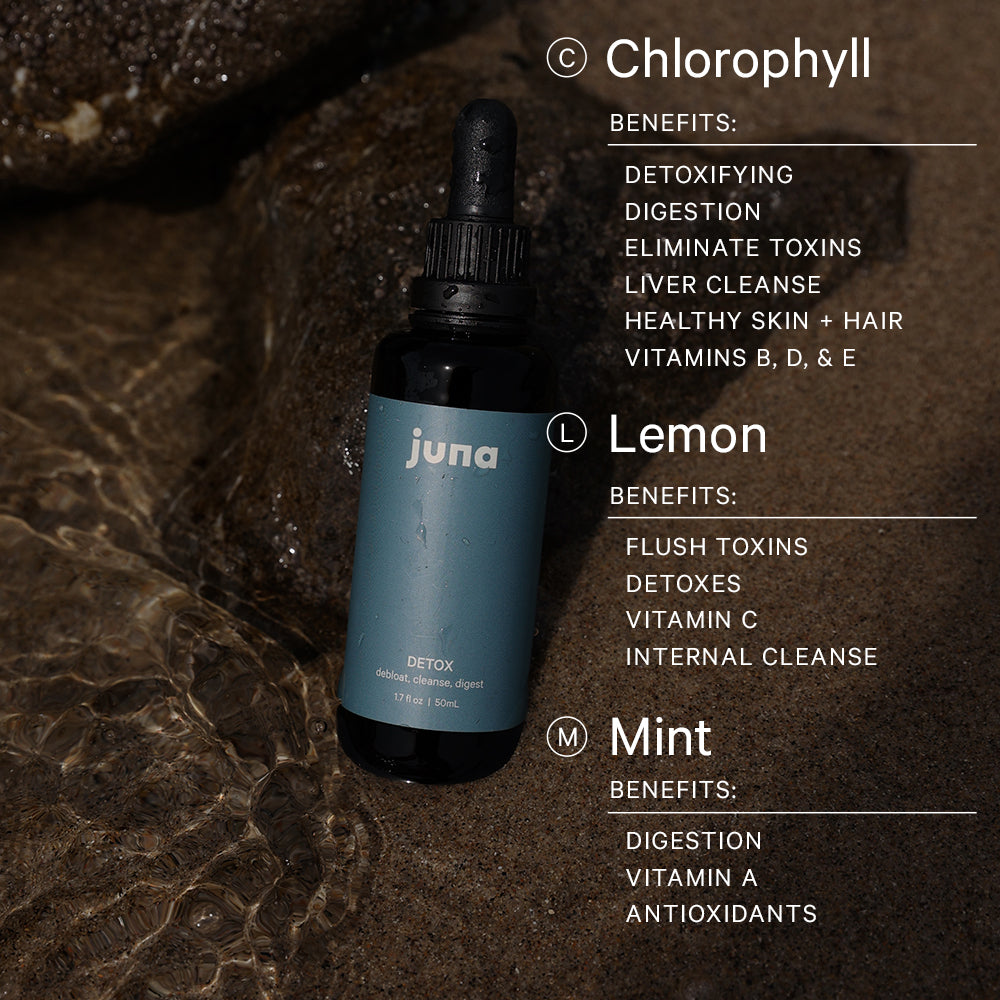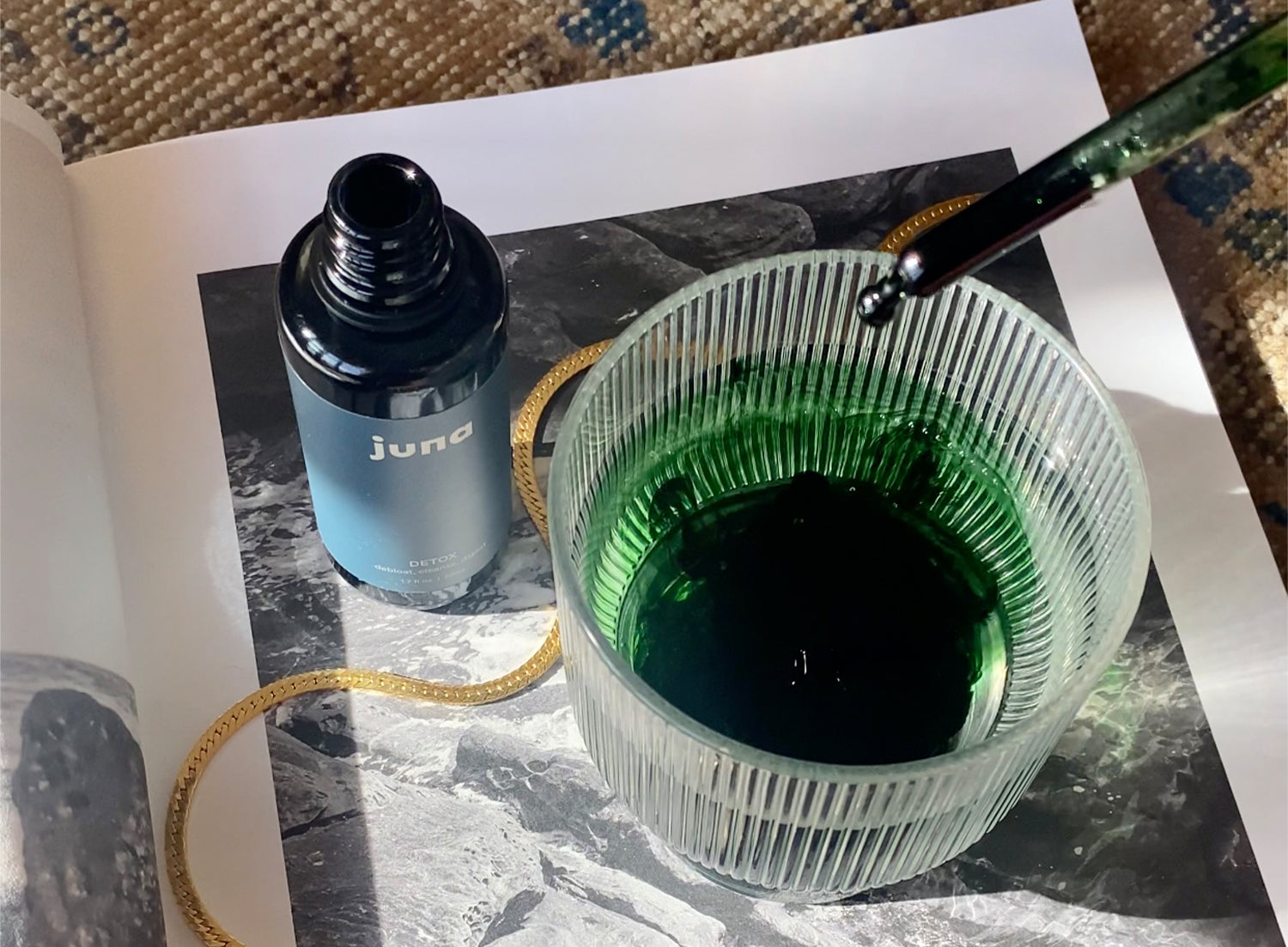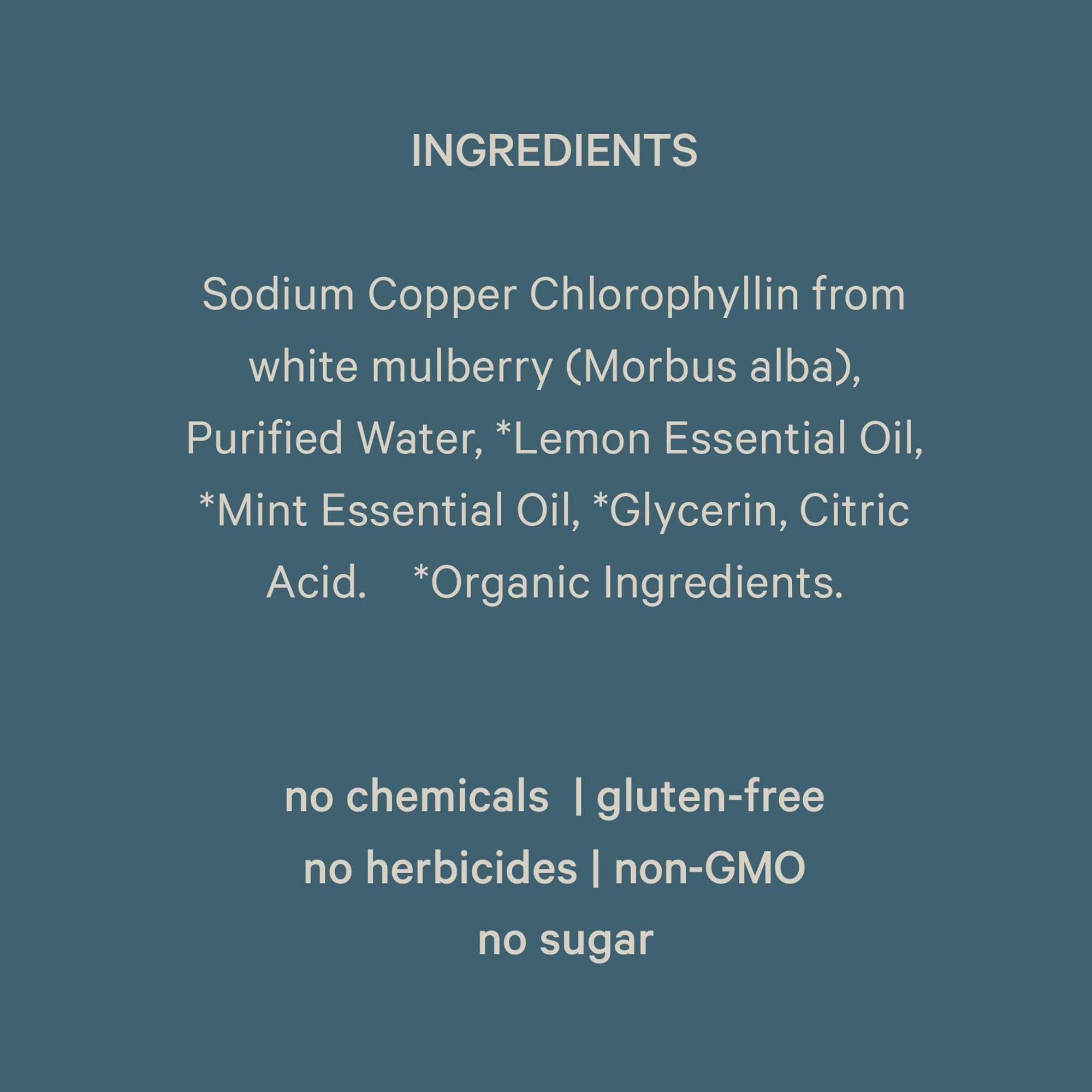 Detox Drops
Cleanse & Slim
These antioxidant-rich chlorophyll drops are the ultimate agent for daily detoxification to promote digestion, support debloat, and boost overall health. They taste amazing so you actually want to drink them and transform boring water into a powerhouse of a drink.

Flavor: Fresh mint-lemon.
• Made Without GMOs
• Third Party Tested
• Allergy- Friendly
• Organically-Grown
Benefits

Helps debloat*
Helps with digestion*
Helps cleanse your gut*

Made without nuts, dairy, GMOs, pesticides, heavy metals, gluten, sugar.
How To Use

Drop 1-2 dropperfuls into 12-16oz of purified water up to 3x/day. Use them daily for detox, to boost energy levels, to eliminate internal toxins caused by pollution, to aid in digestion and reduce gas, the morning after alcohol consumption to aid in liver detoxification, for healthy skin/hair/nails, to increase circulation and blood flow, and as an internal deodorant.
Material/Ingredients

Sodium Copper Chlorophyllin from white mulberry (Morbus alba), Distilled Purified Water, Lemon Essential Oil, Mint Essential Oil, Glycerin (organic flax/coconut derived glycerin), Citric Acid. Organic Ingredients. This product is non gmo.

*These statements have not been evaluated by the Food and Drug Administration. This product is not intended to diagnose, treat, cure or prevent any disease.