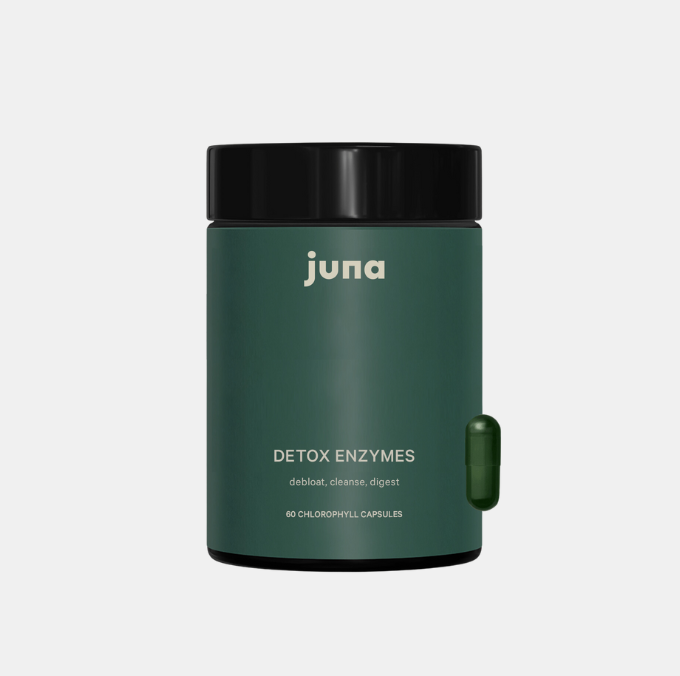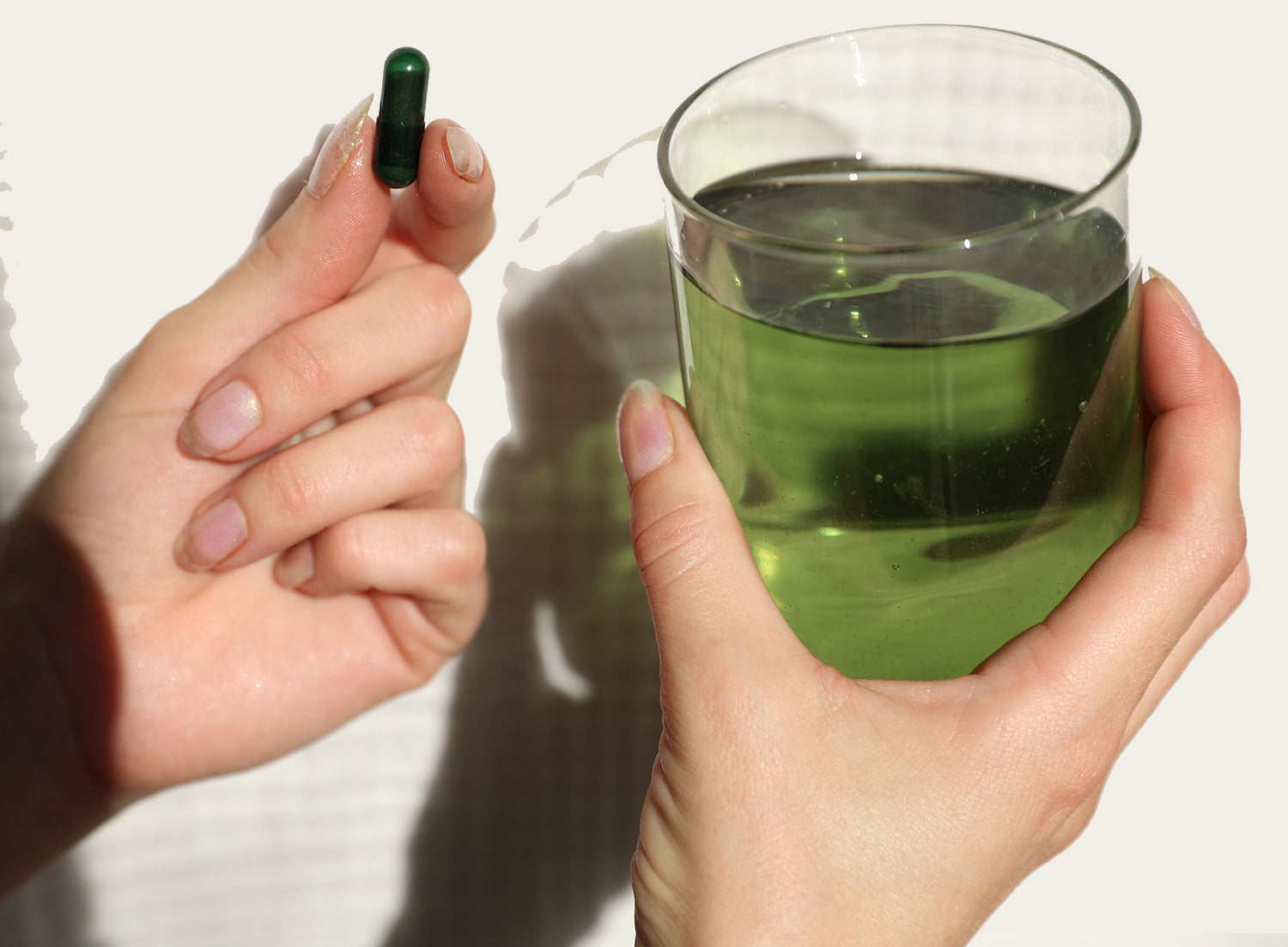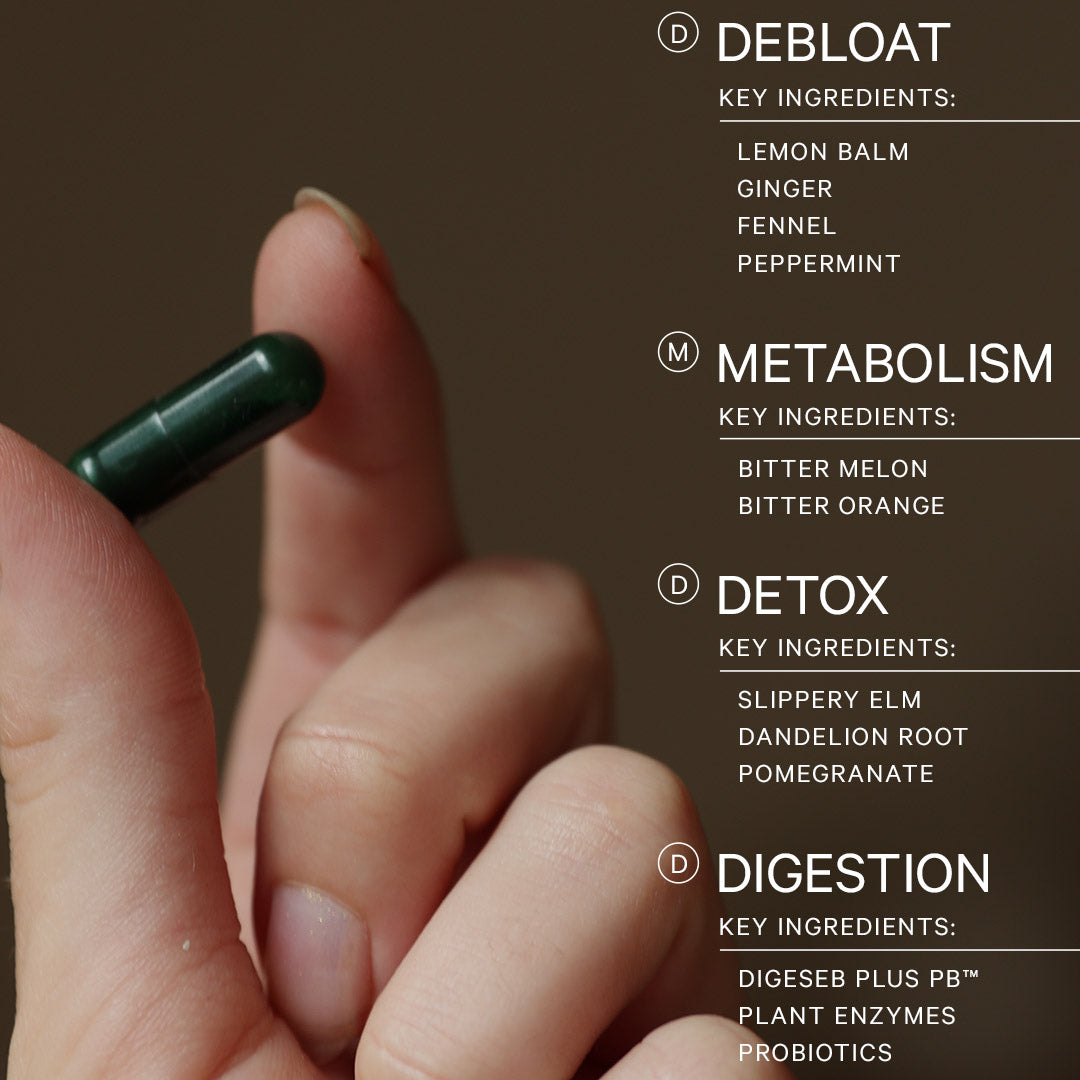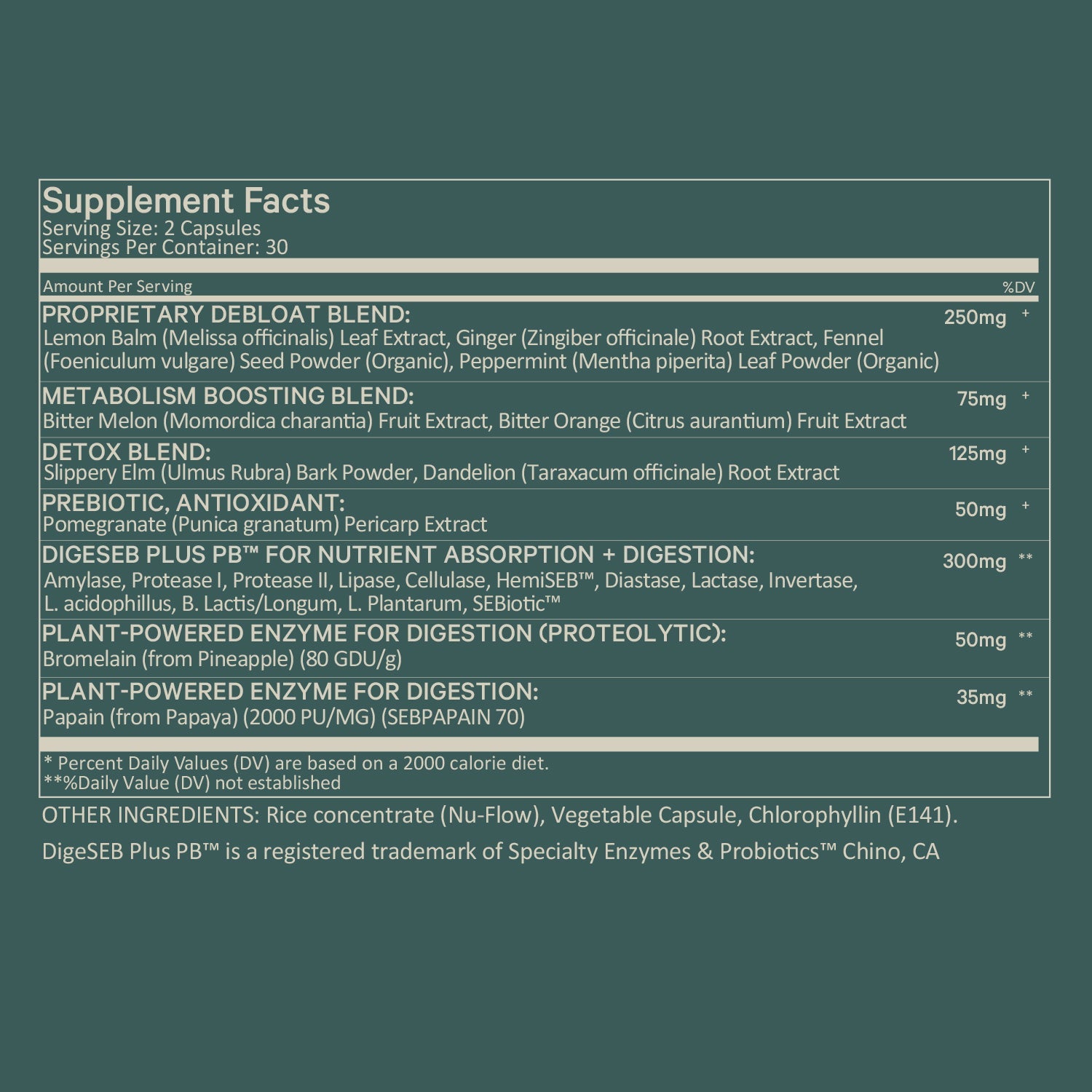 Detox Enzymes
Healthier Gut
Say goodbye to post-meal bloat, and hello to a healthier gut. 
This complex blend of (vegan) enzymes is clinically studied to stimulate the digestive system for optimal food breakdown and offer complete gut wellness.
• Doctor-Formulated
• Debloats
• Plant-Powered
• Third Party Tested
• Organically Grown
• Vegan
Benefits

Helps with:
Healthy digestion
Weight management
Reduced bloat, gas, nausea, and indigestion
Boosted immunity
Optimized nutrient absorption
Why it works:
Debloat + Boost Metabolism: A proprietary blend of functional botanicals that encourages healthy metabolism and assists in eliminating post-meal bloat for good!
Spore-Based Probiotics: These spore-forming or ground-based probiotic strains are known to be highly effective because the endospores that encapsulate the strains are highly resistant to stomach acid, potentially resulting in the delivery of more viable probiotics to the small intestine.
Healthy Weight Management: Supports detoxification and elimination for healthy weight management.*
How To Use

Take 2 capsules before or during meals.
Material/Ingredients

DigeSEB Plus PB™ ( Amylases, Protease (I,II), Lipase, Lactase, HemiSEB™: Hemicellulases which includes Beta-Glucanase, Xylanase, Pectinase, and Phytase to reduce bloat. Cellulase, Invertase and Diastase. Probiotics L. acidophilus: benefits overall healthy bacteria, weightloss allergis, vaginal health and immunity., B. lactis/longum: helps nutrient absorption and breaks down waste, L. plantarum: normalized elimination and reduces digestive discomfort, SEBiotic™: spore forming probiotic that lives to create gut health homeostasis., and FOS), Lemon Balm (Melissa officinalis) Leaf Extract, Ginger (Zingiber officinale) Root Extract, Fennel (Foeniculum vulgare) Seed Powder (Organic), Peppermint (Mentha piperita) Leaf Powder (Organic), Bitter Melon (Momordica charantia) Fruit Extract, Bitter Orange (Citrus aurantium) Fruit Extract, Slippery Elm (Ulmus Rubra) Bark Powder, Dandelion (Taraxacum officinale) Root Extract (Organic), Pomegranate (Punica granatum) Pericarp Extract. Other Ingredients: Rice concentrate (Nu-Flow), Vegetable Capsule, Chlorophyllin (E141).
FAQs

1. Is this product tested by third parties?

Yes, this product is a 3rd party lab tested and verified for potency, purity (no Heavy metals, microbiological and bacterial contaminants, pesticides, volatile organic compounds), and efficacy.