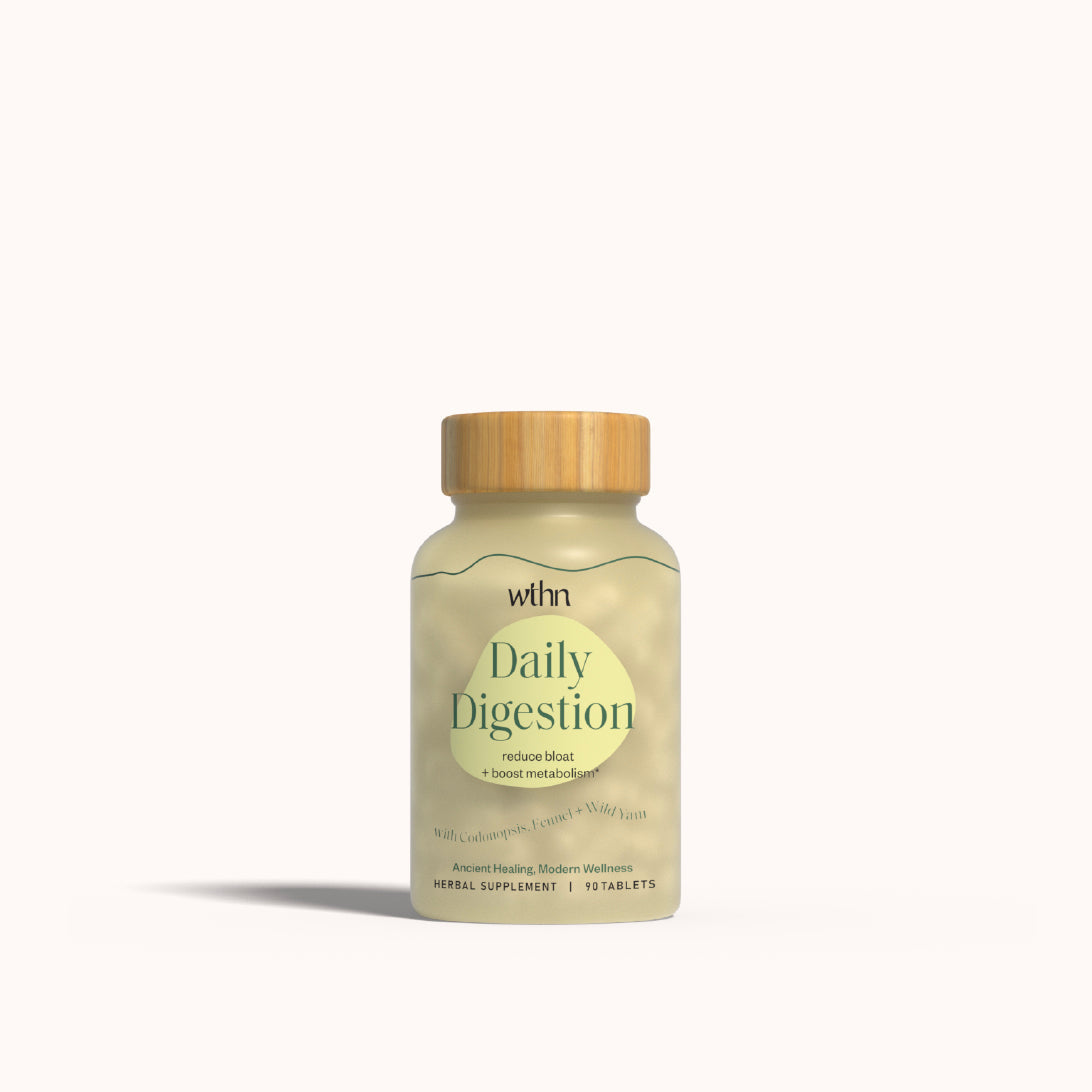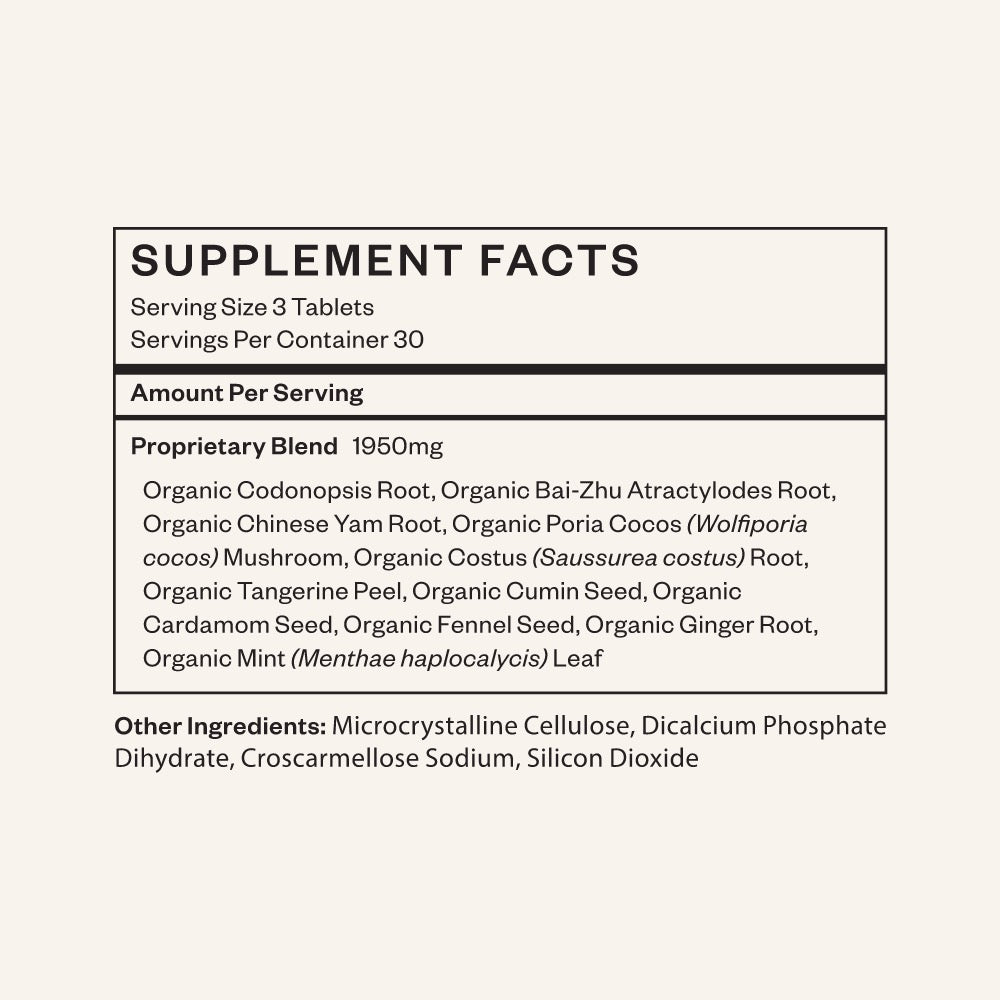 Daily Digestion
Goodbye Bloat
Extra oomph for your insides. Our Daily Digestion formula is the ultimate tonic based on a traditional Chinese formula called Six Gentlemen — a traditional herbal blend that reduces bloating while increasing metabolic fire. 
Key Ingredients:
Organic Codonopsis to boost metabolism

Organic Fennel to reduce gas + bloating

Organic Wild Yam to aid digestion
• Clinically-Studied Ingredients
• Doctor-Formulated
• Third-Party Tested
Benefits

Reduced bloating + gas*
Increased metabolism*
Improved overall digestion*

100% Organic Herbs. Made in the USA.

*These statements have not been approved by the FDA.
How To Use

Take 2-3 tablets twice a day. You can take herbs with other vitamins + supplements, with or without food. Warning: If you are pregnant, nursing, taking medications, have an autoimmune disorder or are on immunosuppressants, or have a pre-existing condition, please consult with your healthcare professional before taking. Keep out of reach of children.
Material/Ingredients

Organic Codonopsis Root, Organic White Atractylodes Rhizome, Organic Chinese Yam, Organic Costus Root, Organic Ginger Root, Organic Tangerine Peel, Organic Cumin Seed, Organic Cardamom Seed, Organic Mint Leaves, Organic Poria Cocos Mushroom. Other ingredients: Dicalcium Phosphate, Microcrystalline Cellulose, Croscarmellose Sodium, Stearic Acid, Silicon Dioxide, Vegetable Glaze.