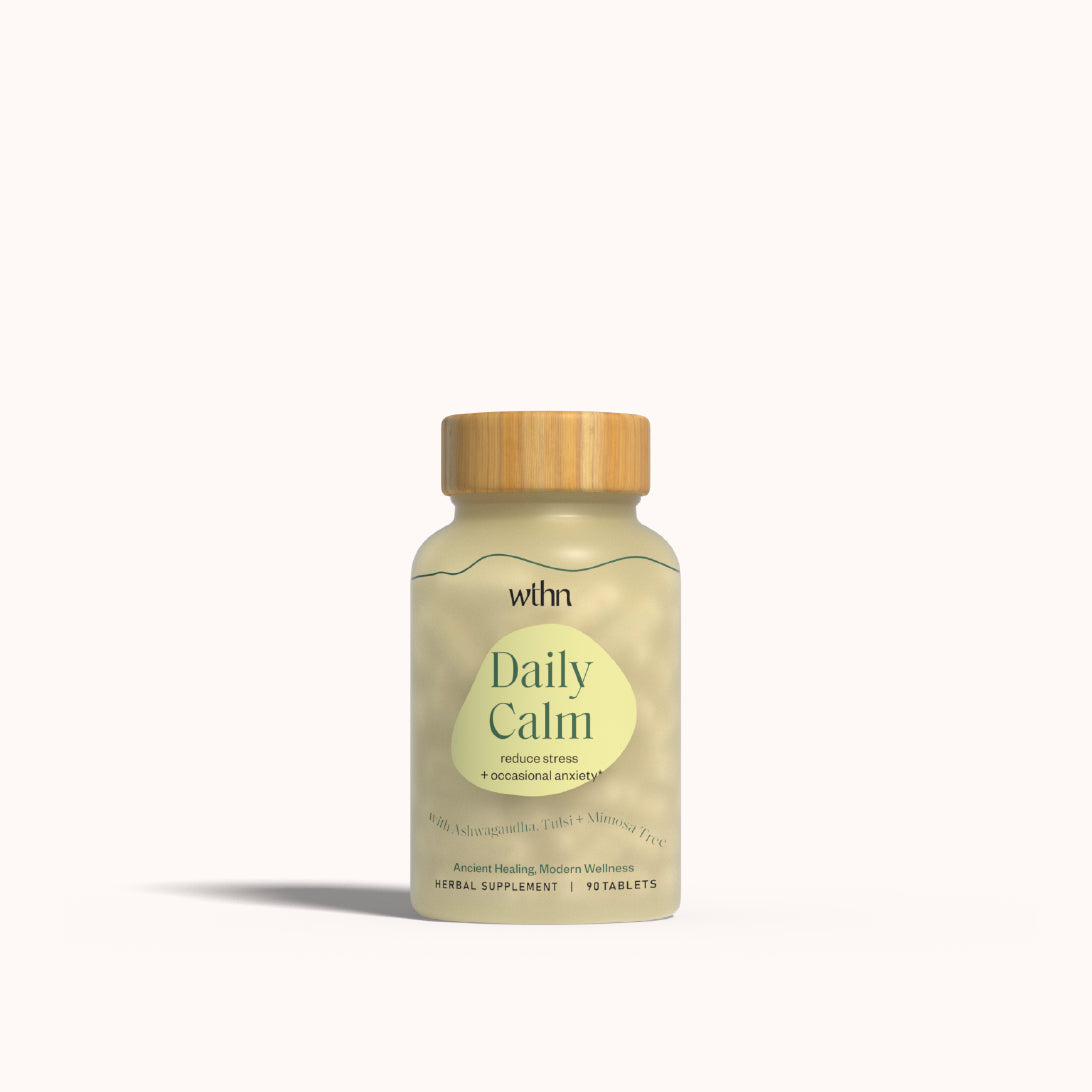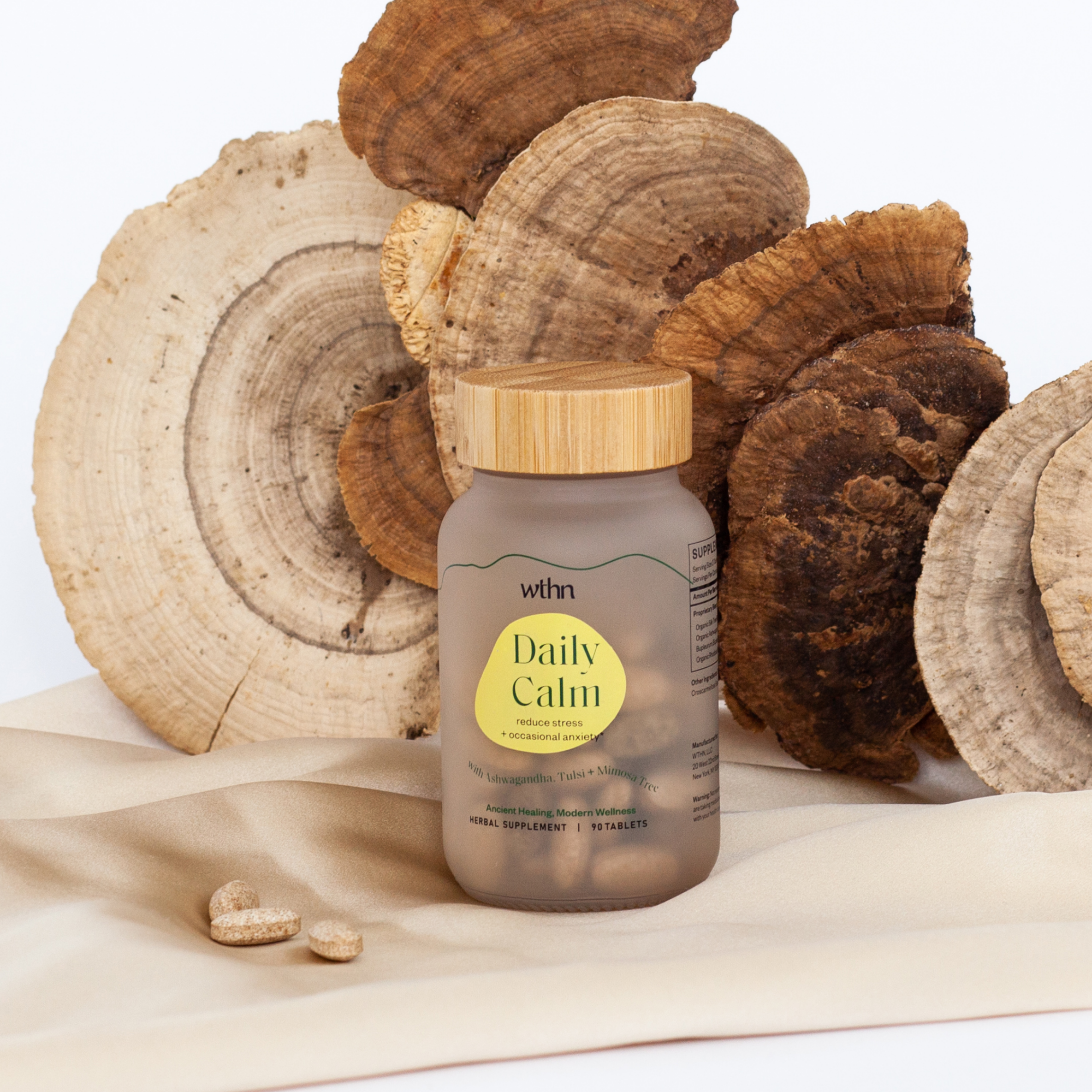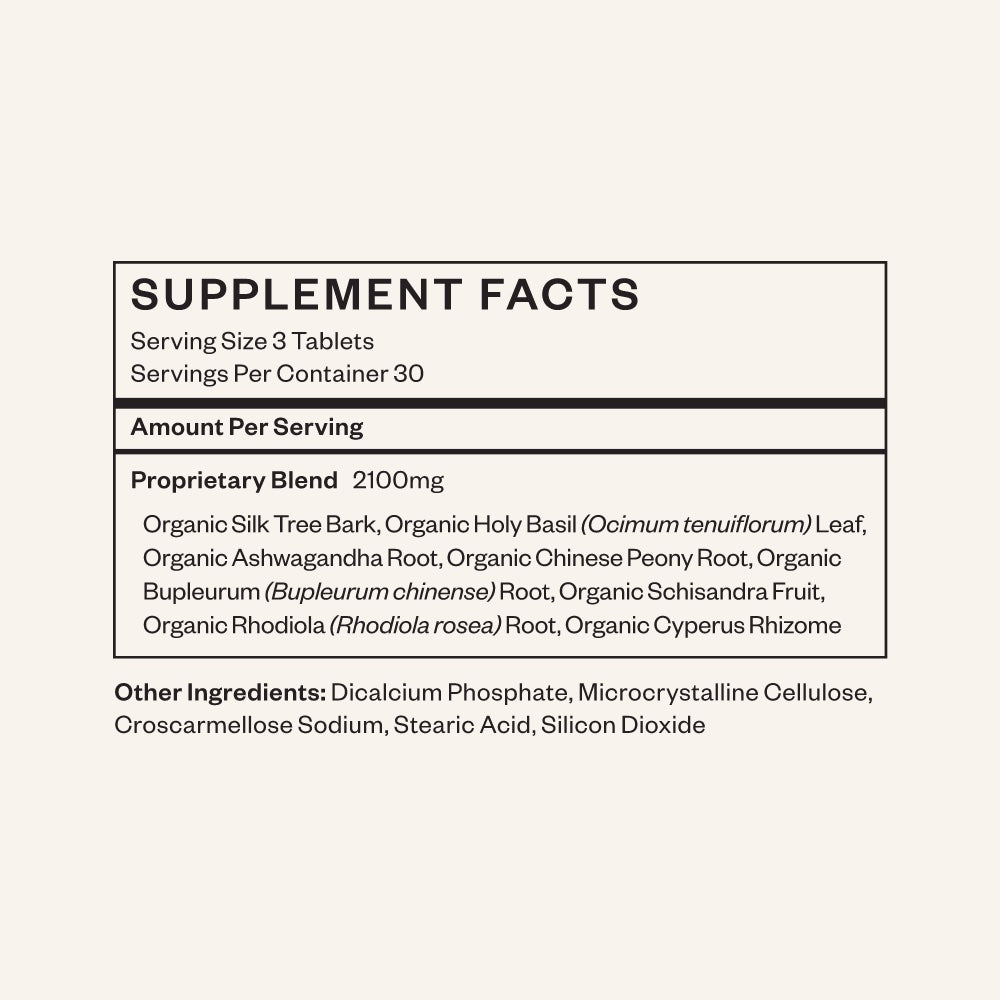 Daily Calm
Daily Stress Manager
Your calm in the chaos. This adaptogenic blend helps relieve stress over the long term while keeping you calm and energized. Daily Calm helps you manage the flow of daily life. 
Key Ingredients:
Organic Ashwagandha for stress + sleep support
Organic Tulsi (Holy Basil) for fighting the effects of stress

Organic Mimosa Tree for hormonal balance 
• Clinically-Studied Ingredients
• Doctor-Formulated
• Third-Party Tested
Benefits

Balanced mood*
Relaxation*
Reduced irritability + worry*
Decreased fogginess*
Boosted energy*

Made in USA.
How To Use

Take 2-3 tablets twice a day. You can take herbs with other vitamins + supplements, and with or without food. Use to prevent, maintain or heal. If you're always stressed out, this is a great ongoing way to manage the millions of things you're juggling. If you have an intense week ahead of you, use preventatively and start taking at the beginning of the week. Warning: If you are pregnant, nursing, taking medications, have an autoimmune disorder or are on immunosuppressants, or have a pre-existing condition, please consult with your healthcare professional before taking. Keep out of reach of children.
Material/Ingredients

Organic Bupleurum Root, Organic Rhodiola Root, Organic Ashwagandha Root, Organic Schisandra Fruit, Organic White Peony Root, Organic Tulsi Leaf, Organic Nut Grass Rhizome, Organic Mimosa Tree Bark. Other ingredients: Dicalcium Phosphate, Microcrystalline Cellulose, Croscarmellose Sodium, Stearic Acid, Silicon Dioxide.

*These statements have not been evaluated by the Food and Drug Administration. This product is not intended to diagnose, treat, cure or prevent any disease.