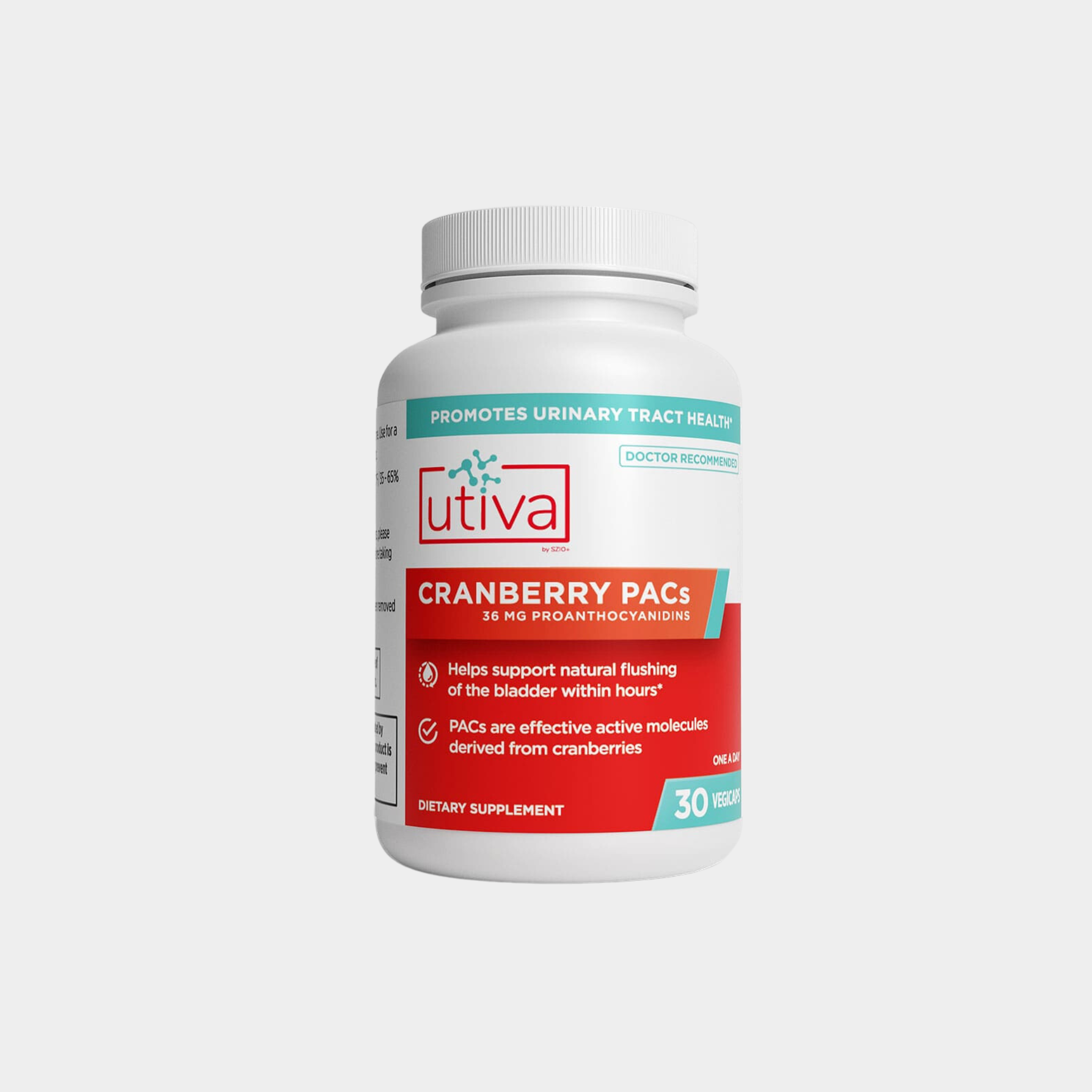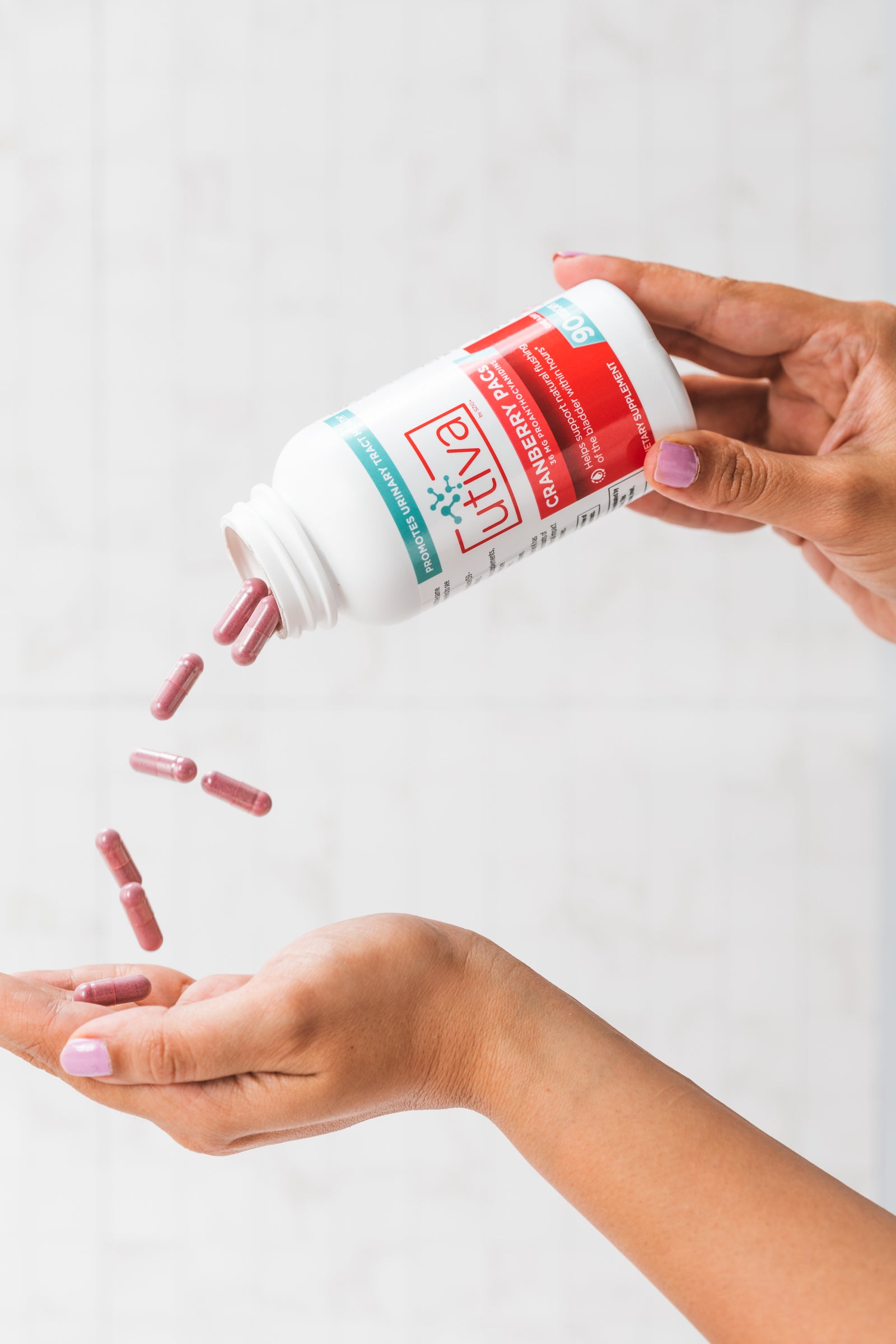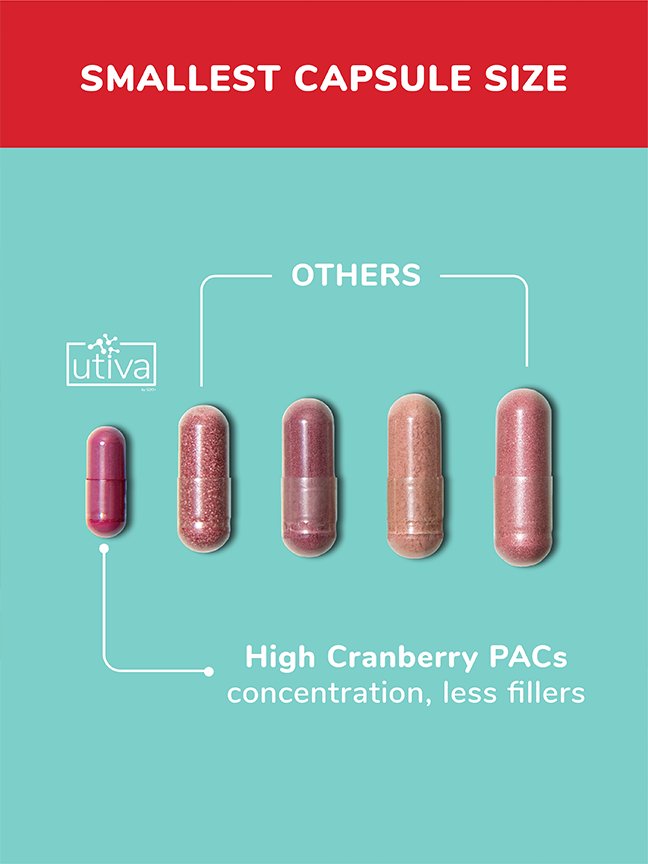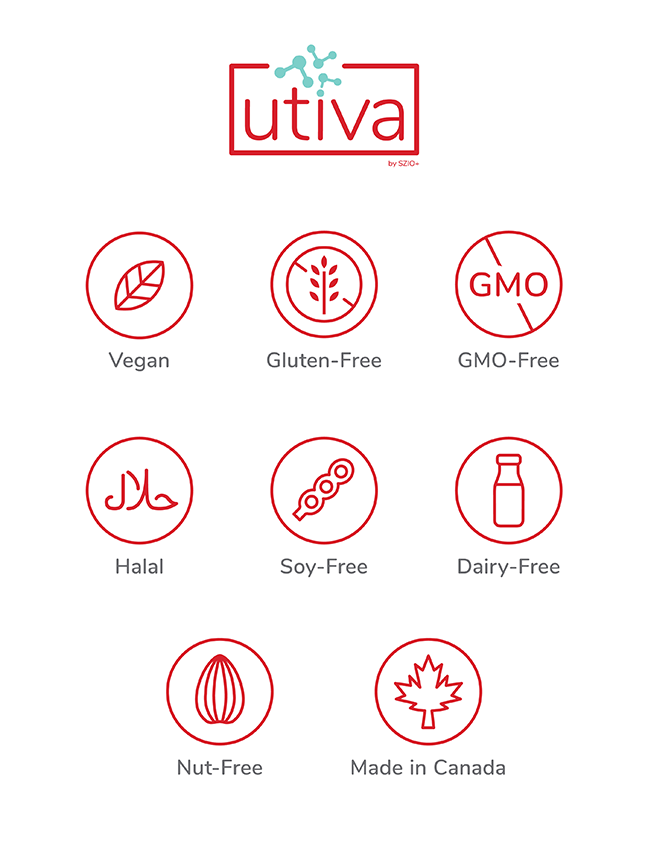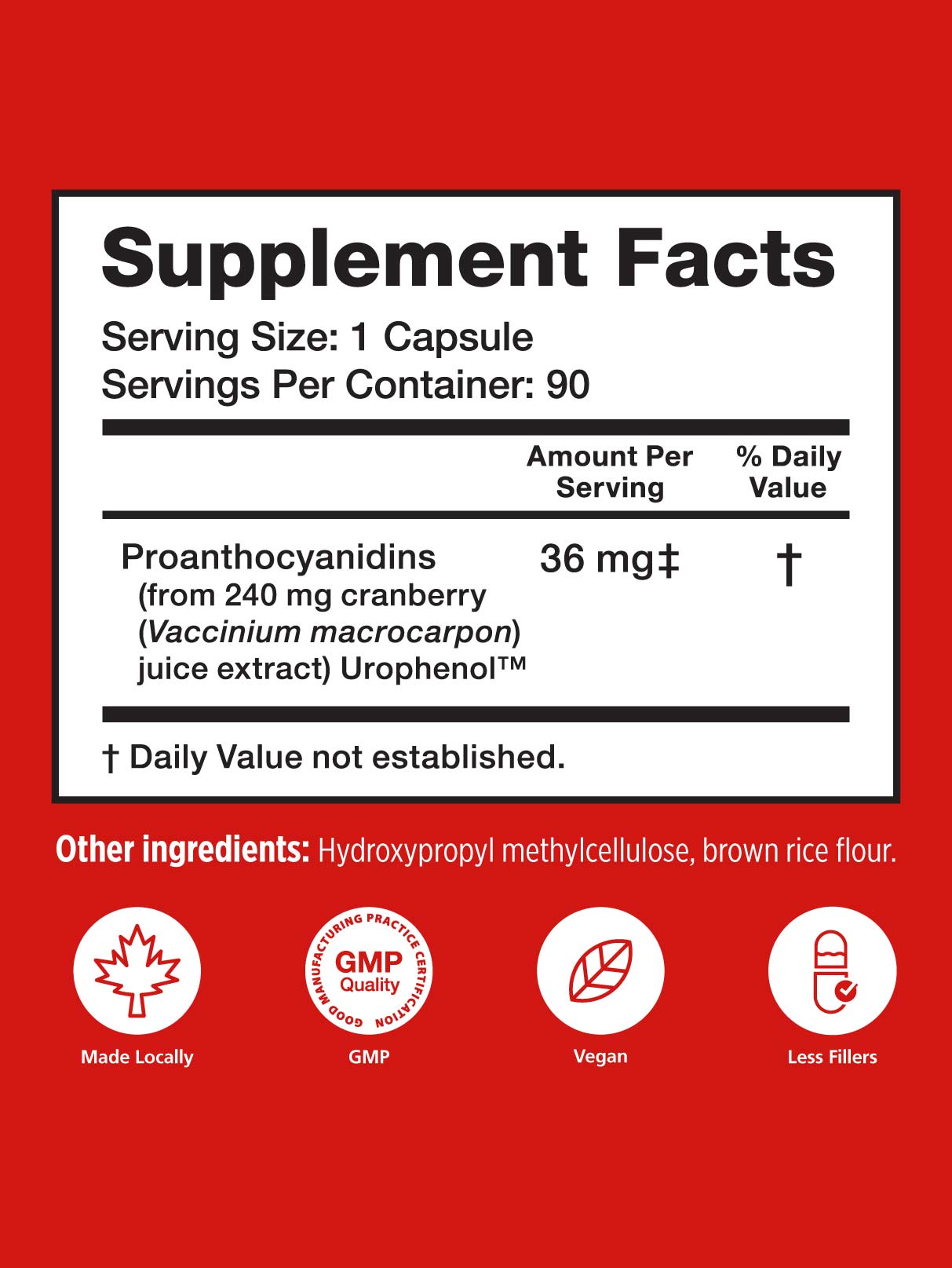 Cranberry PACs Supplement
Avoid That UTI
Our most powerful all natural answer to help manage a healthy urinary tract. Avoid getting a UTI with this clinically, power packed supplement of the highest quality cranberry PACs. 
• Vegan
• Third Party Tested
• Clinically-Proven
• Antibiotic-Free
Benefits

EFFECTIVE & POWERFUL. One Utiva Cranberry PAC capsule is equivalent to 9 regular cranberry pills. Cranberry PACs are included in Urology Guidelines.
CLINICALLY PROVEN. 36 mg Proanthocyanidins (PACs)
the required amount of active molecules that help to maintain a healthy urinary tract.*
ONE PILL A DAY.

Your daily regimen for a healthy urinary tract.*
How To Use

Take one pill a day, daily.
Material/Ingredients

PACs (the bioactive component of cranberries) helps flush the bladder. The recommended dose of 36 mg of soluble PACs is necessary to maintain a healthy urinary tract, and is in each capsule of the Utiva Cranberry PACs. * Soluble PACs are measured by DMAC/A2. Non-medicinal ingredients: Hypromellose, rice flour.
FAQs

Is Utiva Cranberry PACs safe for long term use?

Yes! Utiva Cranberry PACs l is safe for long term use. Most patients finding benefit are taking Utiva Cranberry PACs daily ongoing.
94% of Utiva customers require only Cranberry PACS to help maintain a healthy urinary tract.*
36 mg of soluble PACs are provided in each capsule and measured by DMAC/A2 which ensures an effective daily flush of the urinary tract.*
Utiva Cranberry PACs are locally made and third party tested ensuring each pill is effective and has the least amount of fillers.*
Utiva Cranberry PACs is a great option to maintain a healthy urinary tract as our product guarantees 36mg of Proanthocyanidins (PACs for short). PACs are the active molecule from cranberry that are clinically proven to work. When taking Utiva daily, around the same time this results in a natural flush of the bladder. It is important to take Utiva around the same time as it works on a 24 hour cycle.
Utiva Cranberry PACs can provide benefits almost immediately in terms of how you feel. For a healthy urinary tract, it is best advised to take Utiva Cranberry PACs daily. Antibiotics are always required to clear the infection and you must consult your doctor if you are experiencing a UTI.
No. Treatment of UTIs is still recommended to be antibiotics due to the evidence available. Natural products are recommended for maintaining a healthy urinary tract.
Most cranberry products are known to have high levels of Oxalates which can aggravate kidney stones as the majority of kidney stones are formed when oxalate binds to calcium while urine is produced by the kidneys. Utiva Cranberry PACs is unique because it only has trace amounts of Oxalates due to our unique extraction process. We also do third party testing of our formulation to verify oxalate levels. Therefore, Utiva is safer for people with history of kidney stones. However, we do recommend checking with your doctor before starting any new supplement.