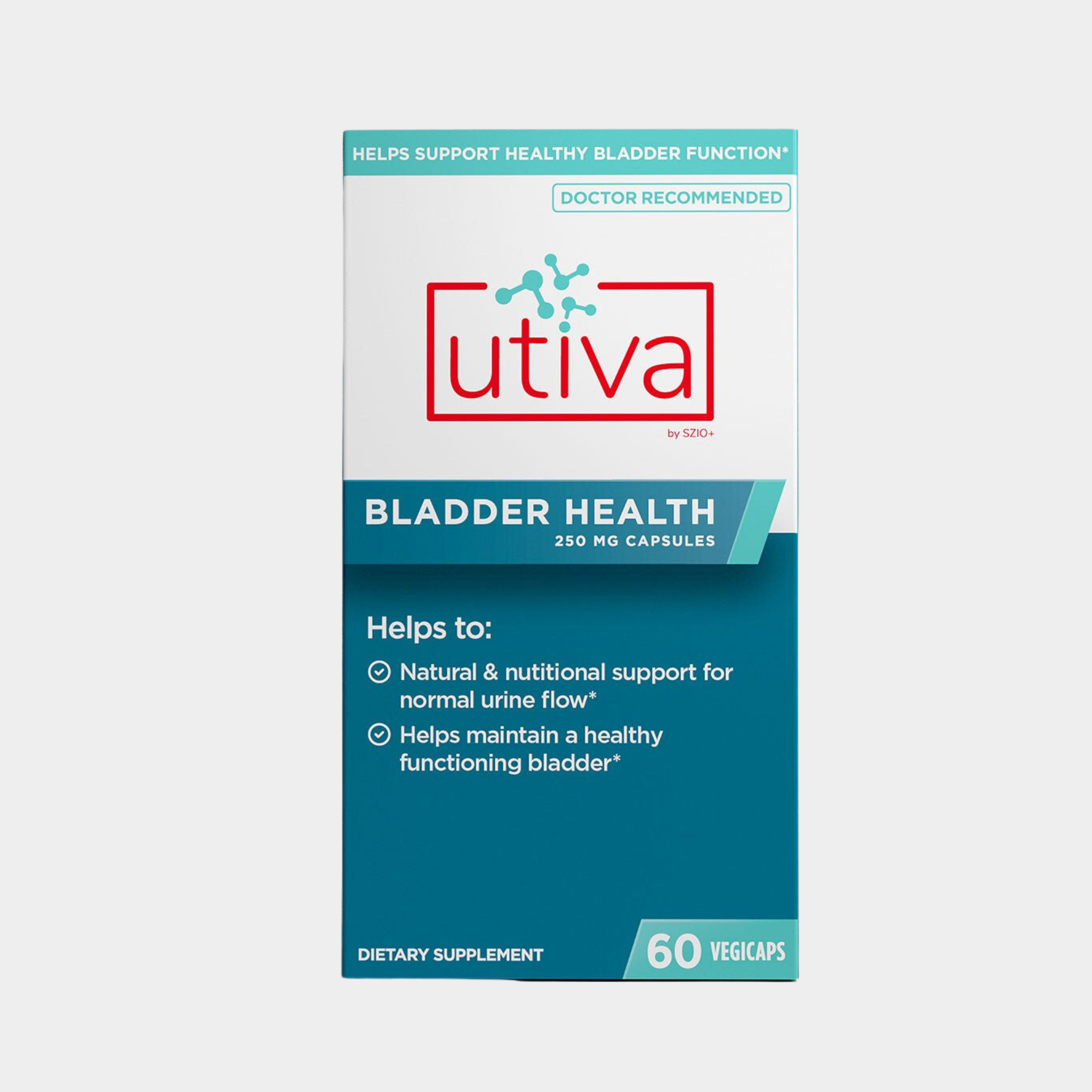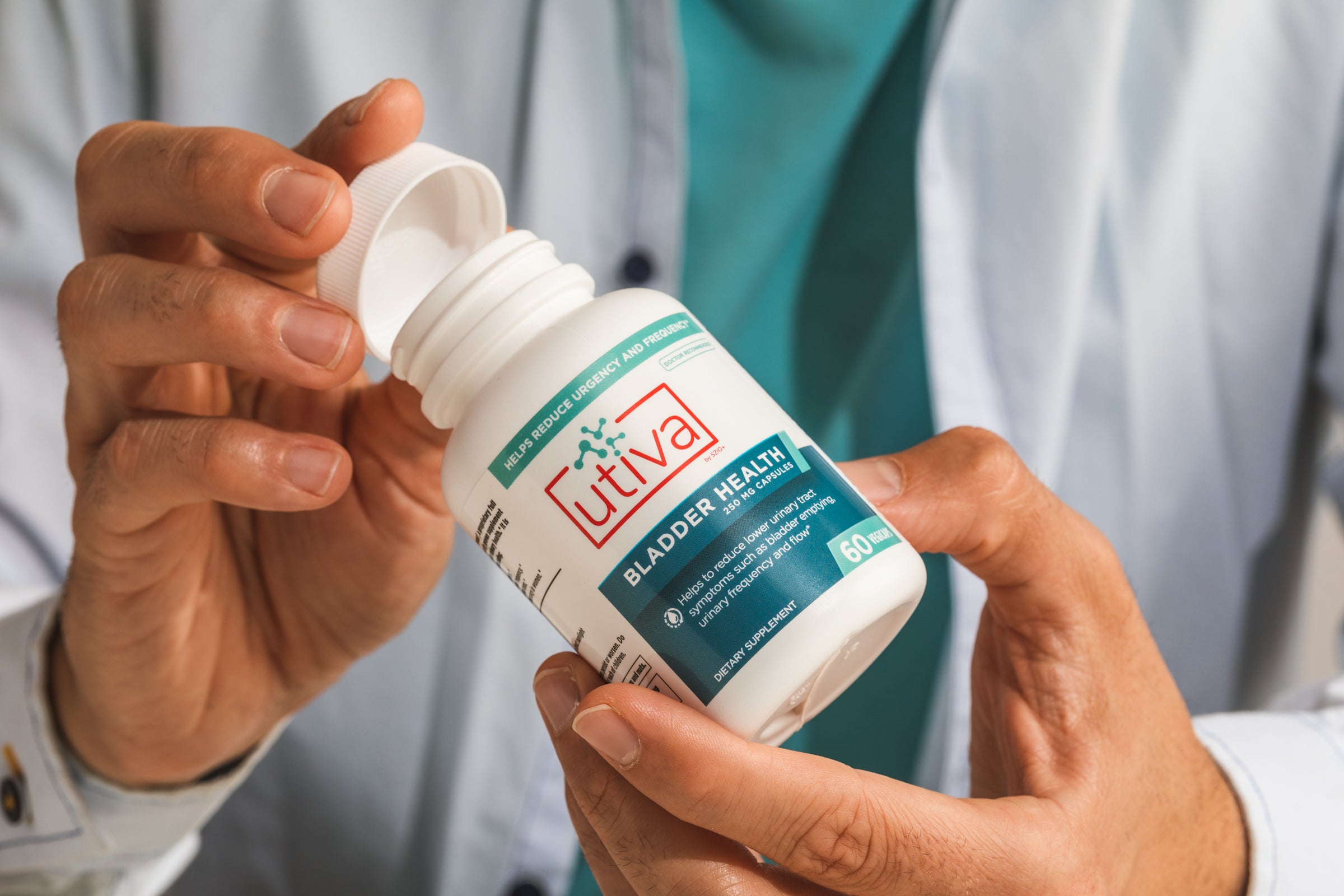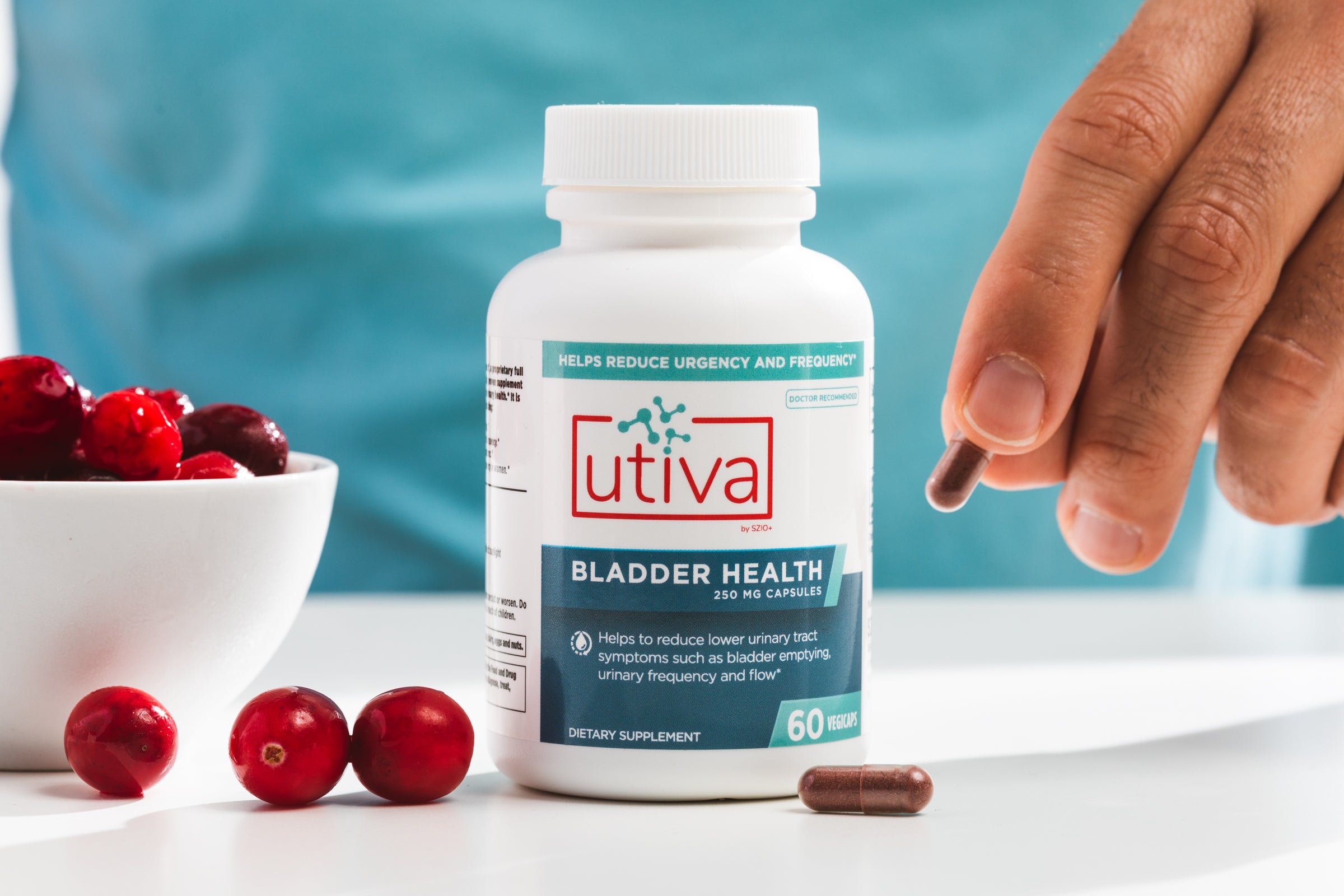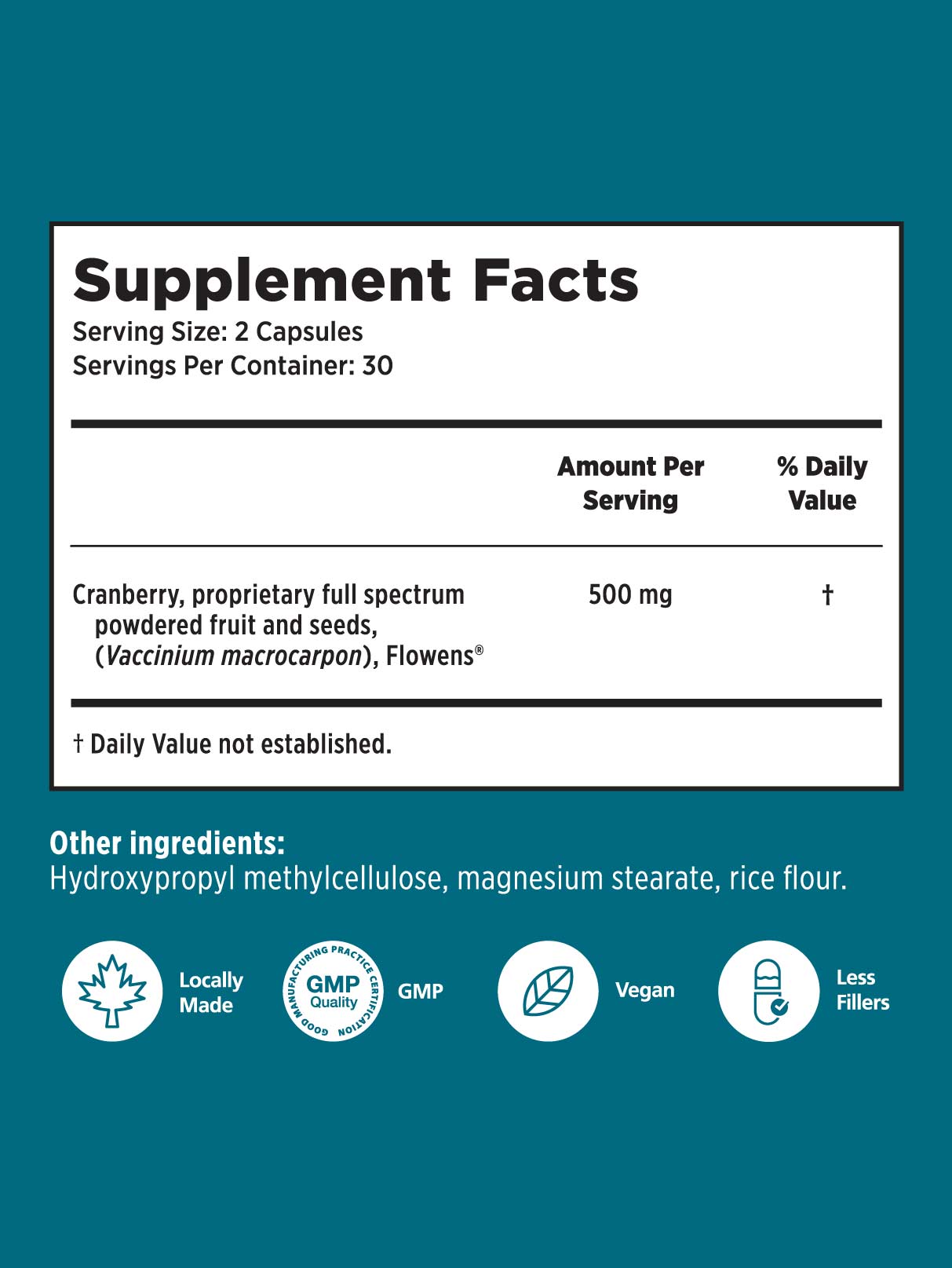 Bladder Health Supplement
The Strengthener
Our clinically-studied, natural solution to help with your bladder health for when a laugh, cough or sneeze turns into something more, for all genders. 
• Clinically-Backed
• Vegan
• Third Party Tested
• Drug-Free
• Natural Solution
Benefits

SAFE & EFFECTIVE. A proven formula (Flowens) to help support normal bladder function for men and women.*
CLINICALLY STUDIED. A well studied formula in a Urology trial to help maintain healthy bladder function.
MINIMAL SIDE EFFECTS. A 100% natural regimen. Each capsule is vegan, GMO-free, halal and free of gluten.*

*Trusted and recommended by over 10,000 doctors.
How To Use

For men and women. 2 capsules a day. Can take at the same time.*
Material/Ingredients

Cranberry, proprietary full spectrum powdered fruit and seeds (Vaccinium macrocarpon), Flowens™ - 500 mg Utiva Bladder Health has a proprietary formulation (Flowens®) that has a unique blend of whole cranberry powdered fruit and seeds creating a specific profile optimized for supporting bladder health. Non-medicinal ingredients: Hypromellose, magnesium stearate, rice flour. Note: Utiva Bladder Health does not contain a high concentration of proanthocyanidins (PACs) and is therefore not an alternative for Utiva Cranberry PACs.
FAQs

1. What to expect with Utiva Bladder Health? An all-natural alternative that is safe with minimal side effects and has shown good support for bladder health.*

Benefits with Utiva Bladder Health are usually seen at 12 weeks or more. It is best to keep taking this regimen long-term for best results.*

2. Does Utiva Bladder Health work? Yes. Utiva Bladder Health is clinically studied to help support bladder health. Taking 2 capsules a day is the recommended dose daily for at least 4-6 weeks to see results.

3. Does it have any side effects? There are no known side effects with Utiva Bladder Health unless you are allergic to cranberries. Utiva Bladder Health has been 3rd party tested to ensure both Vitamin K and Oxalates are not present.

4. Is this only for women? No. Utiva Bladder Health was created for both men and women.

5. Is Utiva Bladder Health safe for long term use? Yes. Utiva Bladder Health is safe for long term use and most effective when used on a daily basis.
Our proprietary full-spectrum cranberry extract (Flowens) helps support the microbiome, inflammation and overall bladder health.
Utiva Bladder Health is recommended to be taken daily for a minimum of 4-6 weeks to start experiencing its benefits. This supplement is meant to be taken every day and ongoing to keep your bladder healthy.
It is recommended to take 2 capsules daily to help normalize bladder function. The capsules can be taken at the same time and can be taken with or without food.
There are no known side effects with Utiva Bladder Health unless you are allergic to cranberries. Typically cranberry products are known to have high levels of Vitamin K and Oxalates. Utiva Bladder Health has removed the Vitamin K and only has trace amounts of Oxalates. It is always best to check with your Healthcare Practitioner if you have any specific concerns.
Yes! Utiva Bladder Health is 100% natural, vegan, dairy-free, soy-free, gluten-free, halal and GMO-free.