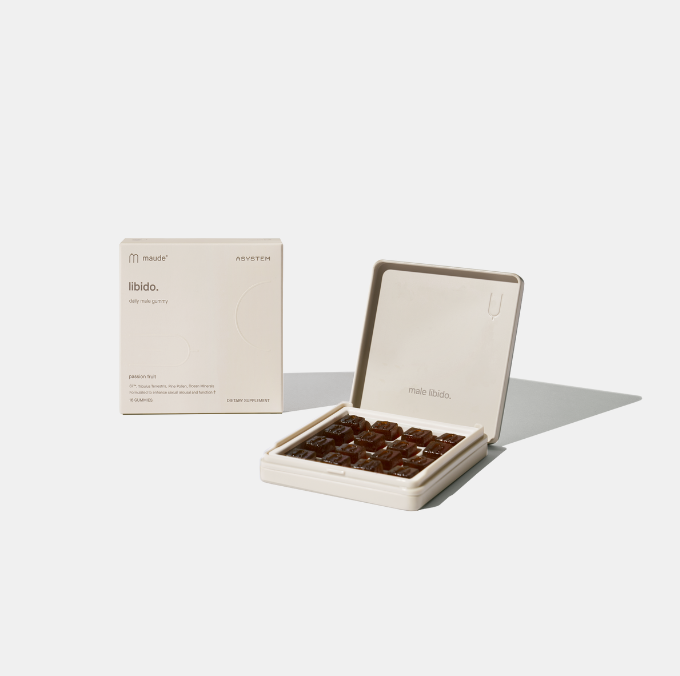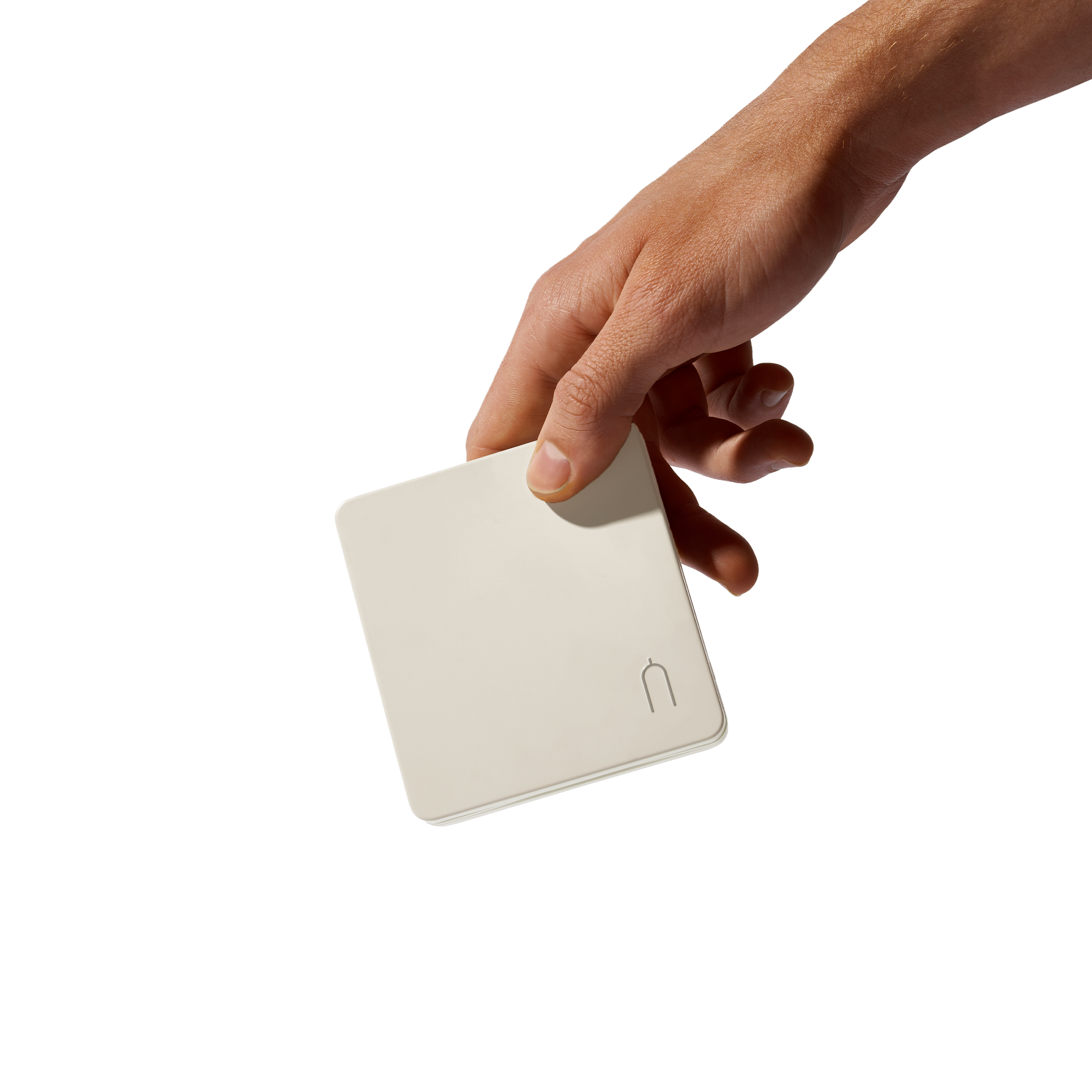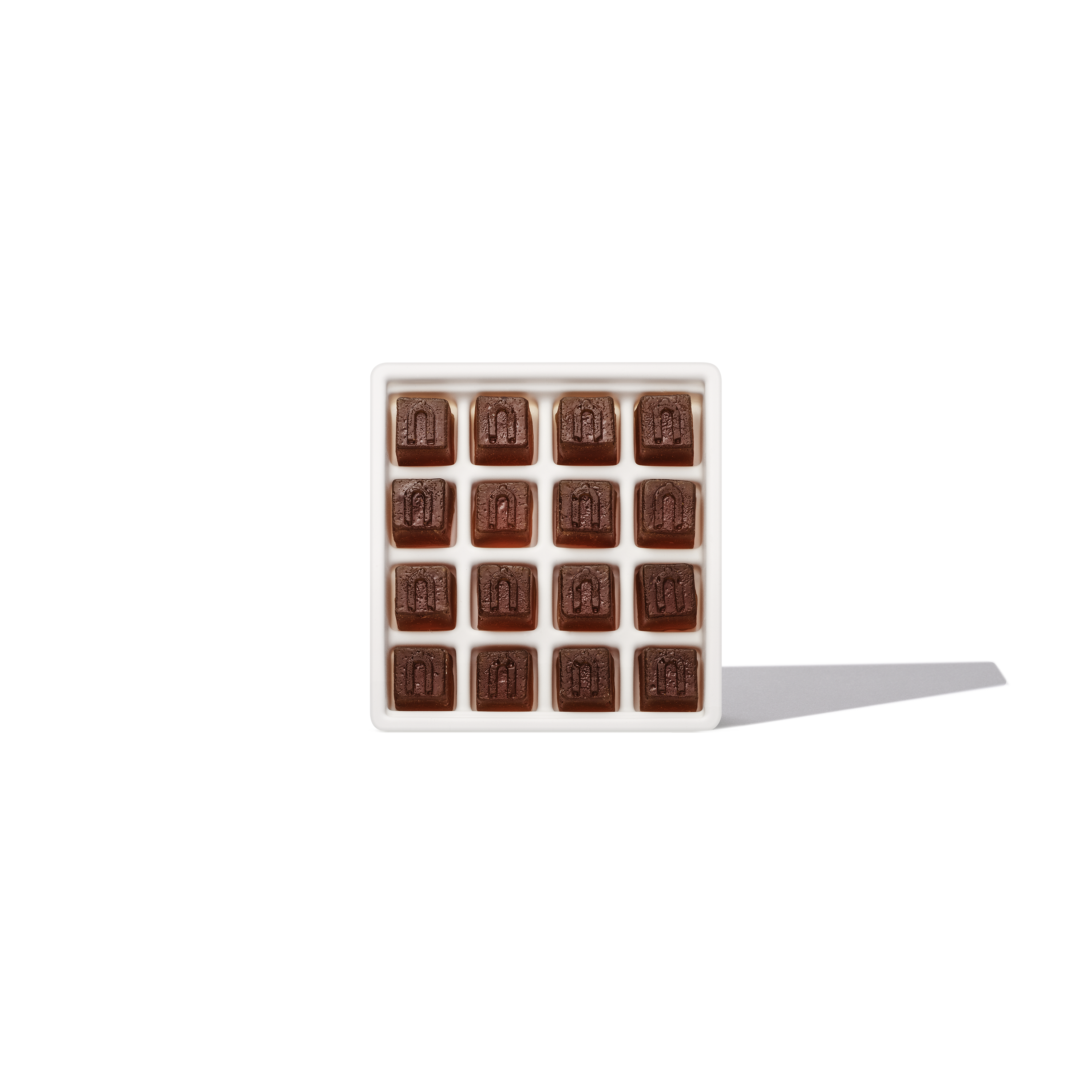 Male Libido Gummy
Build Up The Passion
A tasty way to increase your daily libido and performance in the bedroom. Male Libido Gummies are flavored with passionfruit and co-developed with ASYSTEM. These gummies may help increase blood flow, alleviate stress and naturally boost testosterone through clinically-backed natural herbs and botanicals such as Tribulus Terrestris, Pine Pollen and L-Arginine.

Flavor: Passionfruit.
Size: 32 Gummies
• Vegan
• Gluten-Free
• Hormone-Free
• Passion Fruit Flavor
Benefits

Increases blood flow*

Naturally boosts testosterone*

Alleviates stress

Low sugar, gluten-free, gelatin-free, and vegan

Hormone and steroid-free

Non-prescription
How To Use

Usage: Take one (1) gummy daily to build arousal. For best results, we recommend using this supplement consistently for 30 days.

Refill system: Each starter pack comes with an easy-to-open refillable tin pre-filled with 16 gummies and (1) refill tray of 16 gummies.
Refill only sets come with (2) refill trays for a month's supply.

Shelf life: Once the film is removed, store the tray in your storage tin and keep in a cool, dry place.
Each libido pack has an expiration date on it. Remember to always check your expiration date. Once libido reaches its end date, it will no longer be effective.
Material/Ingredients

Serving size: 1 gummy

*S7™: Has been demonstrated in clinical trials that S7™ , a low-dose blend of seven plant-based substances, increases nitric oxide by 230%, acting as a vasodilator and increasing blood flow and delivering more oxygen, fuel, and other key nutrients to muscles.

Other ingredients: Organic Tapioca Syrup, Organic Cane Sugar, Water, Pectin, Citric Acid, Passion Fruit Extract, Turmeric For Color, Carnauba Wax
Warnings

Both libido supplements are made from an all-natural combination of clinically validated chemicals, adaptogens, and botanicals. As with any product, we always recommend consulting with your doctor before incorporating it into your routine. Because everyone's body chemistry is different, they may not suffer the same side effects as others.

These statements have not been approved by the FDA and are not intended to treat or diagnose any disease. Keep out of reach of children and pets.
FAQs

1. When can I expect results?
The libido gummies increase sexual arousal over time for men. Most users saw results within 4-6 weeks. Each ingredient has clinical research to back up its efficacy.

2. Are there any negative side effects?
These gummies are made with natural botanicals, herbs and adaptogen. However, Like most supplements, please consult with your doctor before incorporating it into your routine. Everyone's body is different.

3. Is it safe to take these daily?
Yes, we recommend taking these gummies daily to reap the most benefits!