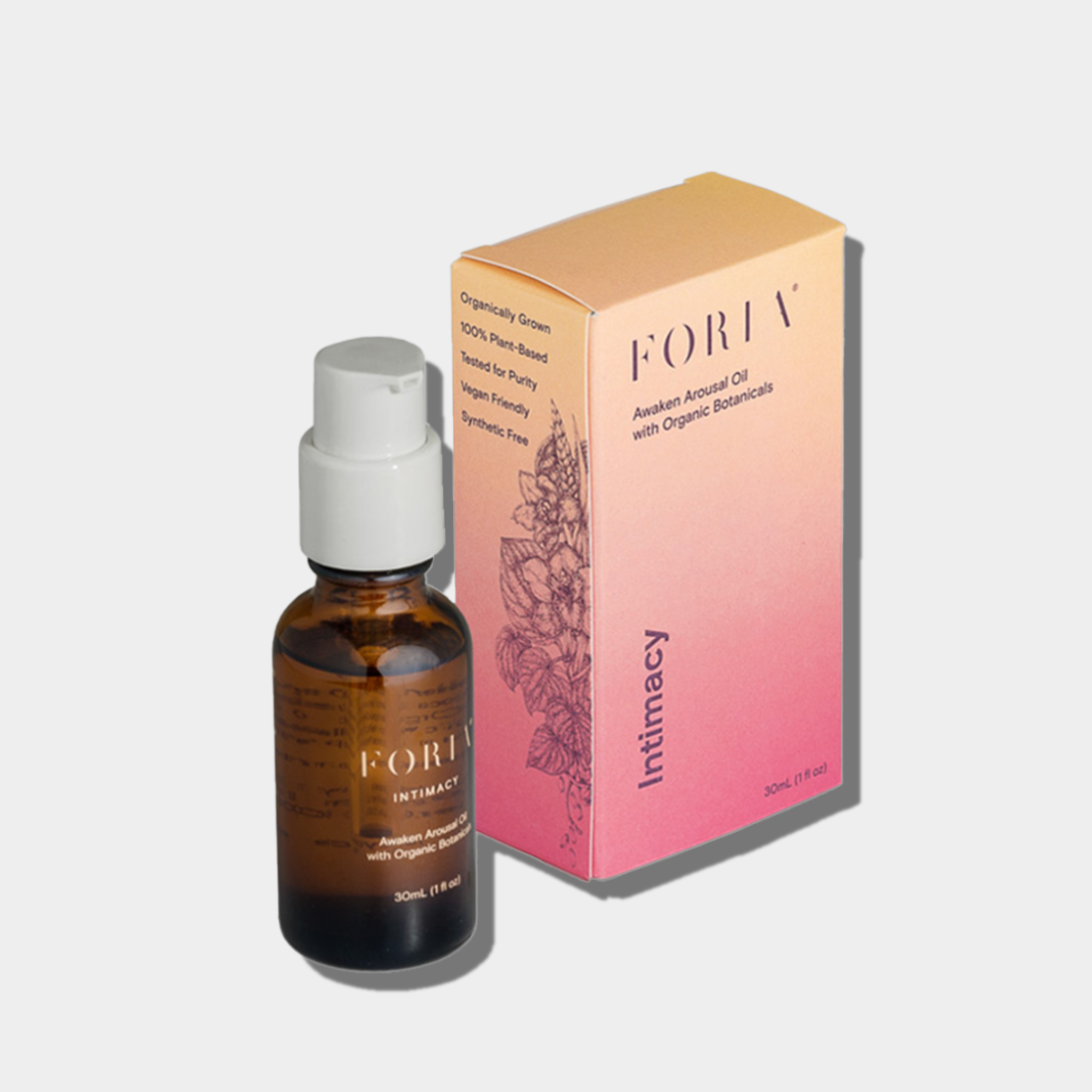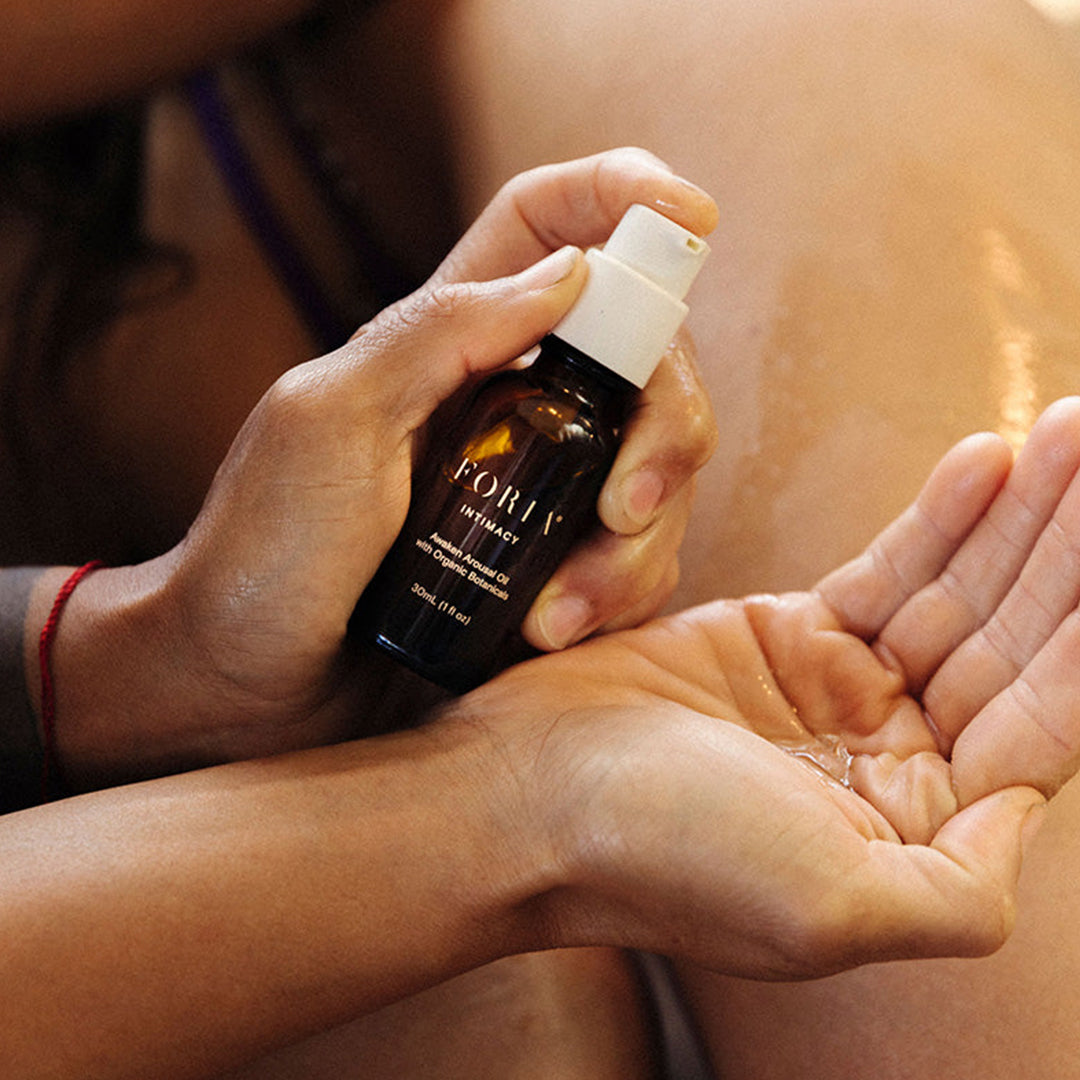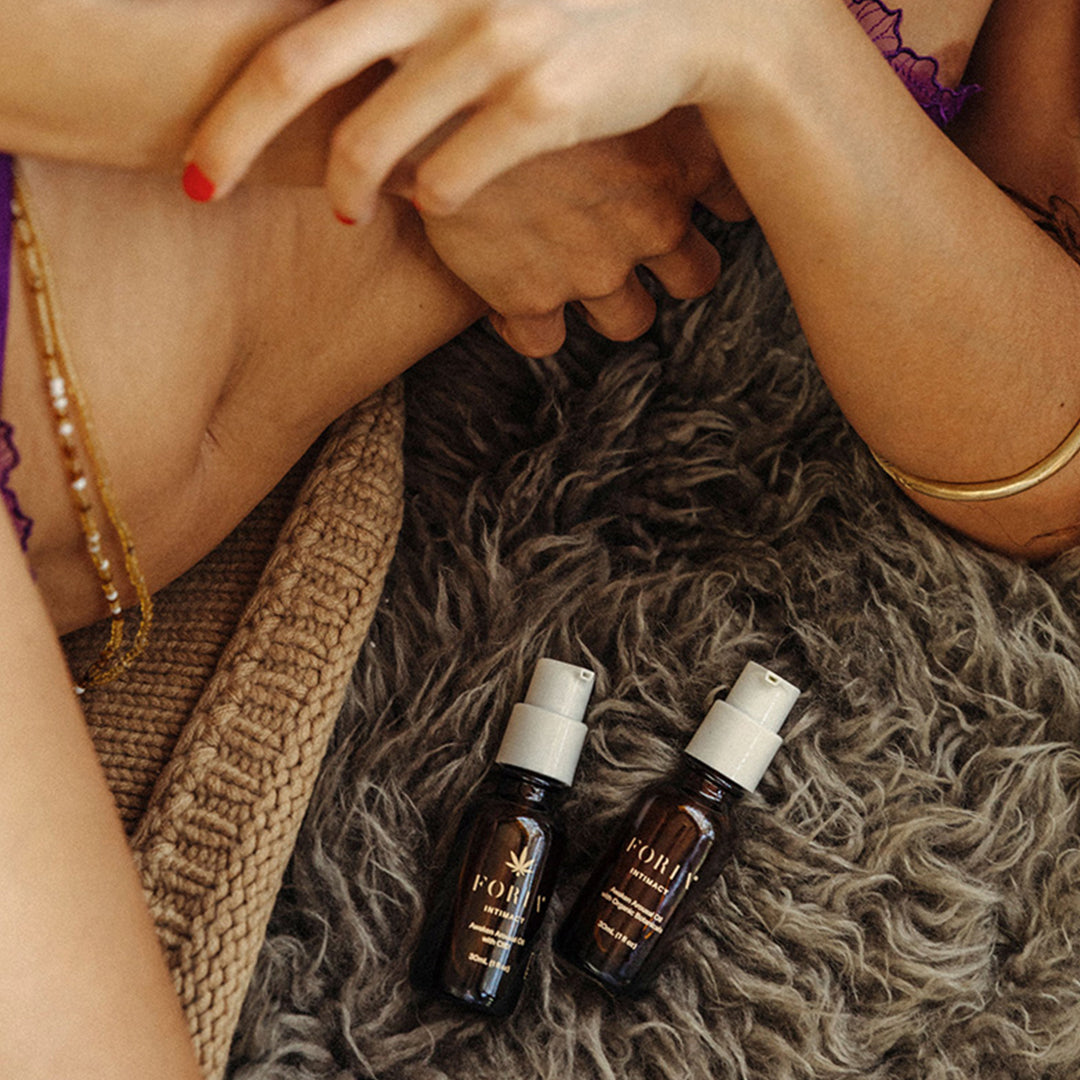 Awaken Arousal Oil
The Vagina-Mind-Spirit Connection
Awaken your body's response system to pleasure and ignite the vagina-mind-spirit connection. Formulated with a synergistic blend of Kava Root, broad spectrum hemp and organic botanicals, Awaken Arousal Oil was designed to heighten pleasure by increasing sensation and blood flow to the clitoris, inner labia and vagina. Use it solo or with a partner to enhance your pleasure journey.
• Vegan
• Nontoxic
• Vulva Safe
• Sensation Play
• BIPOC Tested
• Rythm Verified
Benefits

Experience the awakening of arousal, pleasure and intensified orgasms

Feel new sensations in new places
How To Use

Usage:
1. Apply - Apply liberally to the clitoris, inner labia, and inside the vagina.

2. Massage - With clean hands, gently massage to the applied area.

3. Absorb - Allow the botanicals to absorb & work their magic.

4. Experiment - Awaken starts to take effect 5-30 min after application, depending on the user. Experiment and see what works for your body.

Shelf life: 2 years
Material/Ingredients

*Kava Root: is an euphoriant herb that creates feelings of relaxation & bliss.
Organic MCT Coconut Oil, Botanical Infusions (Organically-Grown Kava Root, Organic Cinnamon, Organic Ginger, Organic Vanilla); Organic Essential Oils (Cardamom, Peppermint, Cacao Absolute)
Broad Spectrum Hemp
Warnings

Cautions: This product is safe to use for oral sex but not intended for consumption. Not compatible with latex or poly-isoprene condoms — if needed, use polyurethane or nitrile barriers.

These statements have not been approved by the FDA and are not intended to treat or diagnose any disease. Keep out of reach of children and pets.
FAQs

1) Can Awaken Oil be used on the penis?
Awaken was created with the uniquely sensitive and absorptive mucosa of the vulva and vagina in mind. Because the foreskin of the penis is less absorbent, (can vary, esp. if uncircumcised) the primary effect on the area will be moisturizing and should ease friction, but will not likely impact any further sensations.

2) Is Awaken Oil safe for oral sex?
Yes! Awaken Oil is made with organic, all-natural, and food-grade ingredients.

3) Is Awaken Oil a lubricant?
Awaken was designed as an arousal oil, or "pre-lube". It's meant to be applied at the beginning of sexual activity, to support the body's arousal response by enhancing natural lubrication and blood flow and easing discomfort. Some people like to use Awaken in combination with an additional lubricant. Be sure to apply Awaken first and allow at least 15 minutes for it to take effect so it doesn't become diluted.