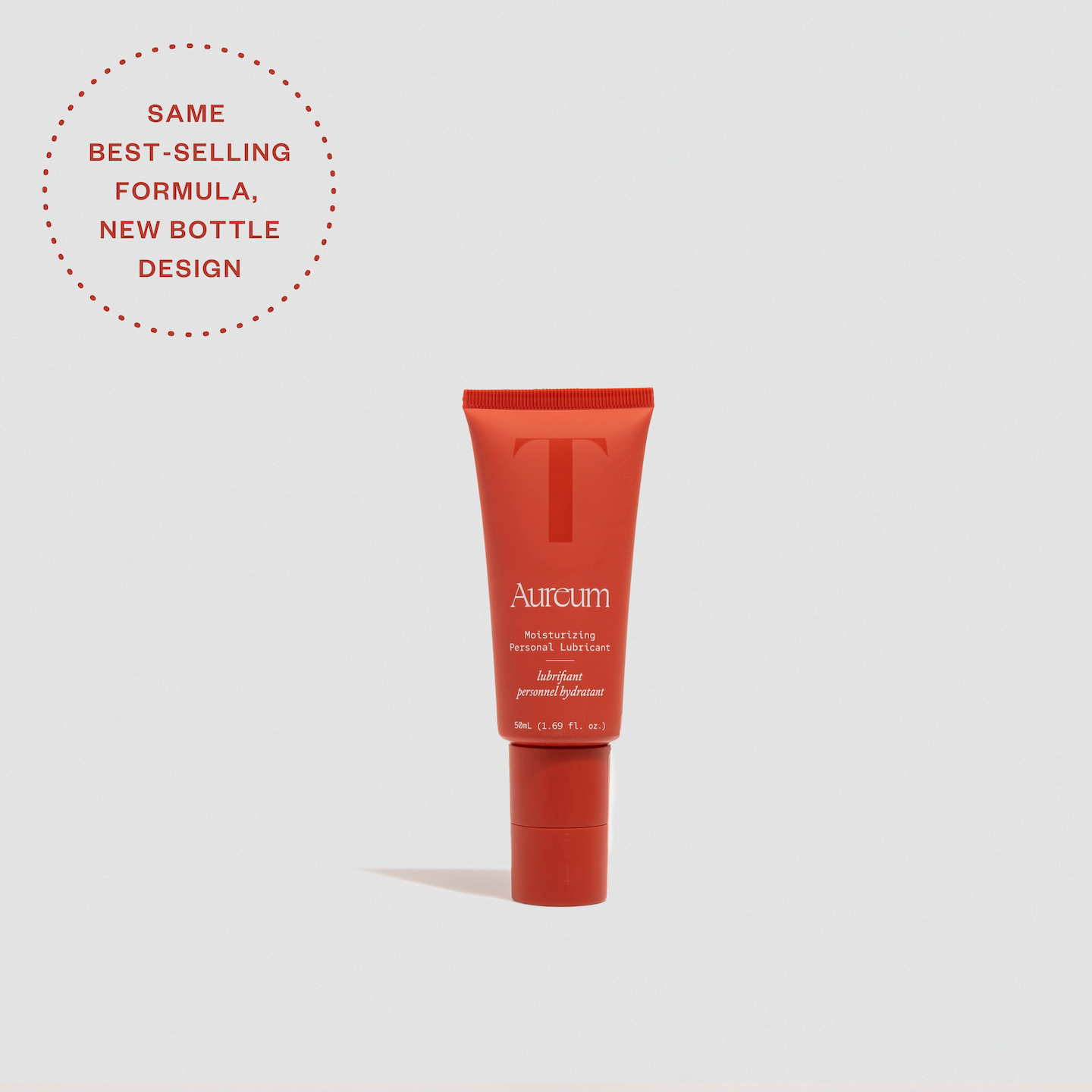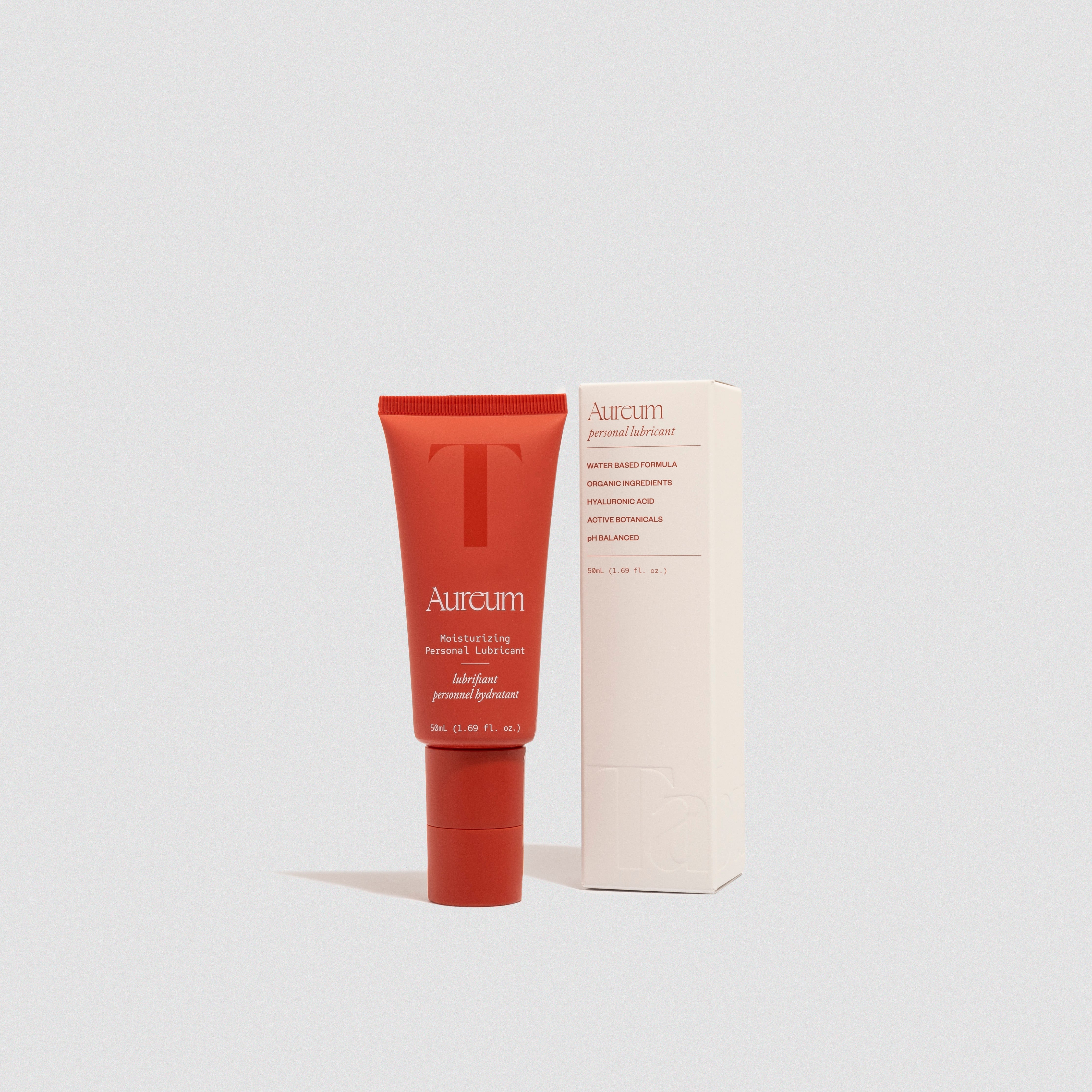 Aureum Lubricant
Our personal lubricant is water-based and made from organic aloe vera, hyaluronic acid, and natural plant extracts. Soft, smooth, and never sticky, the formula is rich in omega-6 essential fatty acids to protect from dryness, and plant-based antioxidants to soothe and calm your most sensitive areas.
• pH Balanced
• Glycerin-Free
• FDA Cleared
• Hypoallergenic
• Water-Based
• Hormone-Free
Benefits

This lubricant will leave you feeling:

Soft
Smooth
Water-based formula

Compatible with all sex toys and materials.
How To Use

We recommend applying the lubricant directly to your massager, fingers, or partner. Then, apply a bit more to your vulva and vagina for extra comfort. Our lubricant is water-based and safe to use with latex and polyisoprene condoms, as well as other sexual wellness products. It is formulated to be gentle on our vaginal tissues and is safe for both internal and external use.
Material/Ingredients

ORGANIC ALOE LEAF:

Known for healing, soothing, and moisturizing.

HYALURONIC ACID:

Found naturally in the body, to help retain moisture.

ORGANIC PASSION FLOWER:

Antioxidant rich in essential fatty acids and Vitamins A & C.

ORGANIC PEONY ROOT:

Anti-inflammatory and antioxidant that protects from damaging free radicals.

TOCOPHEROL (VITAMIN E)

Antioxidant rich in essential fatty acids and Vitamins A & C

ALLANTOIN:

Found in plants like chamomile, helps to moisturize and prevent dryness and irritation

LACTIC ACID:

Helps maintain optimal vaginal pH and promotes lactobacilli balance

HYDROXYETHYLCELLULOSE:

Plant-derived thickener

ORGANIC STEVIA

Natural sweetener that's rich in antibacterial and antioxidant properties

SORBITOL:

Natural humectant that hydrates

POTASSIUM SORBATE:

Natural preservative
Our organic lubricant is designed to be applied both in and around your vagina for partnered or solo sexual activity. While some members do use it as a moisturizer, it is designed to be a lubricant.
Our lubricant is safe to use orally, provided that the user does not have any allergies to any of the ingredients listed on the bottle.
Here they are as well for your convenience:
Organic aloe leaf, Organic peony root, Organic passion flower, Tocopherol (Vitamin E), Hyaluronic acid, Lactic acid, Allantoin, Hydroxyethylcellulose, Organic stevia, Sorbitol, Potassium sorbate
Yes! Our organic lubricant is FDA cleared and made from only the finest ingredients.
The organic stevia is rich in antibacterial and antioxidant properties, and sorbitol is a natural humectant that's great for hydration.